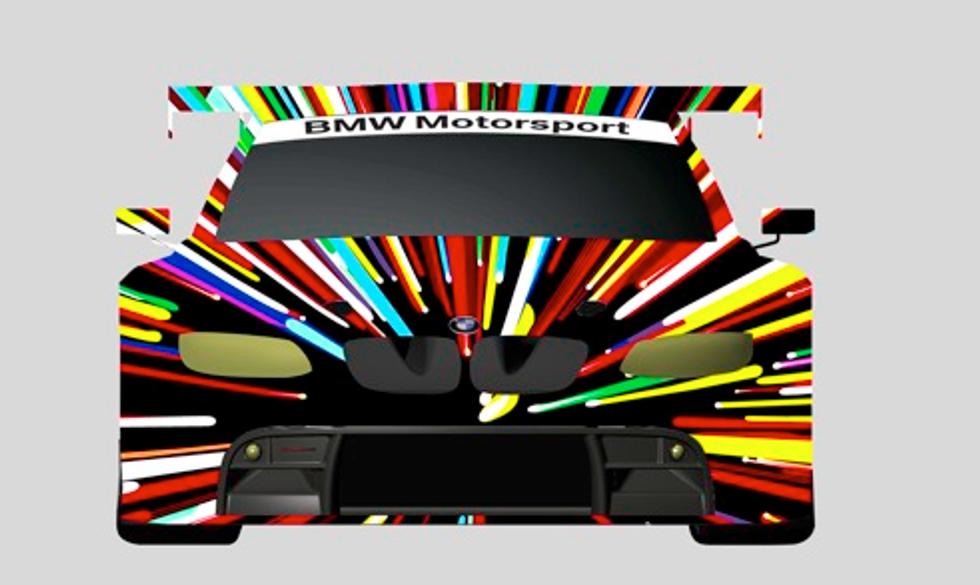 Jeff Koons
provided a sneak peak Wednesday of the schematics for his forthcoming
17th BMW Art Car,
which will come to life this summer.
BMW announced that the car will be raced at the 24 Hours at Lemans race on June 12 and 13. The last art car to race was
Roy Lichtenstein
's M1 art car in 1977. The Koons car will run as #79 in tribute to
Andy Warhol
's 1979 M1 art car, who is one of Koons' idols and motivation for participating. Warhol hand-painted the car for the BMW art car collection that has included 
Alexander Calder
,
Frank Stella
and
Jenny Holzer
in its 35-year-old history.
Koons digitally developed the graphics for the car in his studio with his team of studio assistants. "I was inspired by Christmas tree lights," he said.  "I've received a lot of stimulus from it and improved my 3-d skill in with taking 2-d and 3-d scans."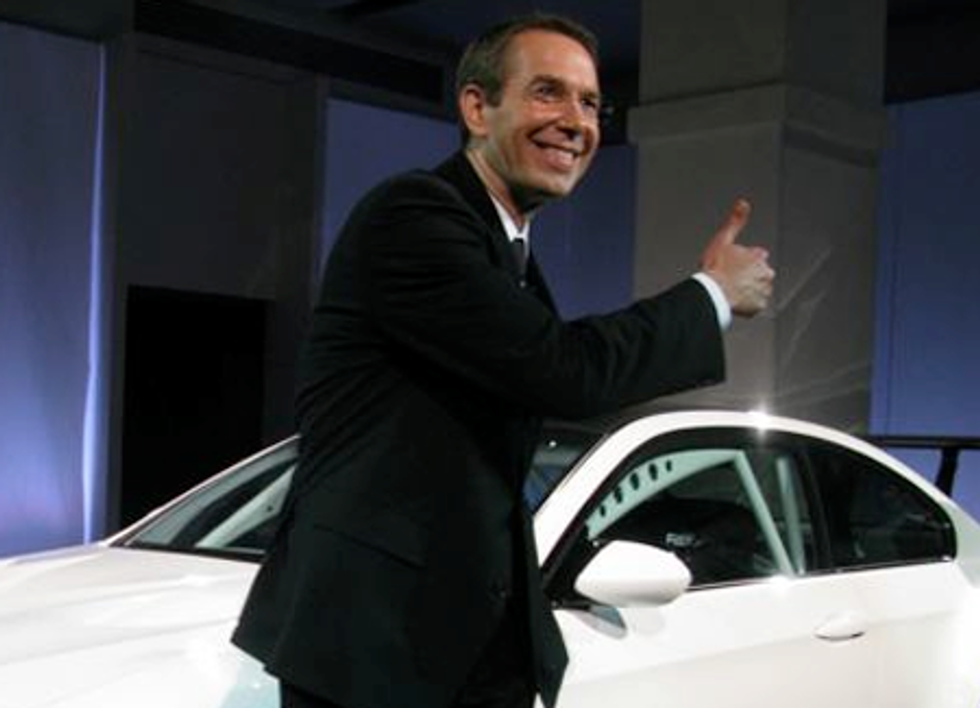 The car will be shipped to BMW who will paint the car based on Koons' renderings, which include vivid brightly colored stripes that fan out across the exterior sheet metal, creating a sense of electric motion. The Koons car will be unveiled at the Centre do Pompidou in Paris on June 1, where Koons will sign it, and it will remain on display for one day before getting prepped for the racetrack.
  "It could be two to three years before we do another art car," said BMW President Jim O'Donnell. "We knew it would be interesting and it might be controversial." From the look of Koons' design, he kept it safe. The only stipulation was that he couldn't add extra weight to the car, which would slow it down for racing purposes.
Koons wanted to make a car that could win. "I wanted the viewer to have an understanding of what they are interacting with," he said.  "I wanted it to look fast."

For more of Tamara's cool car-related musings, check out her website, gotryke.com