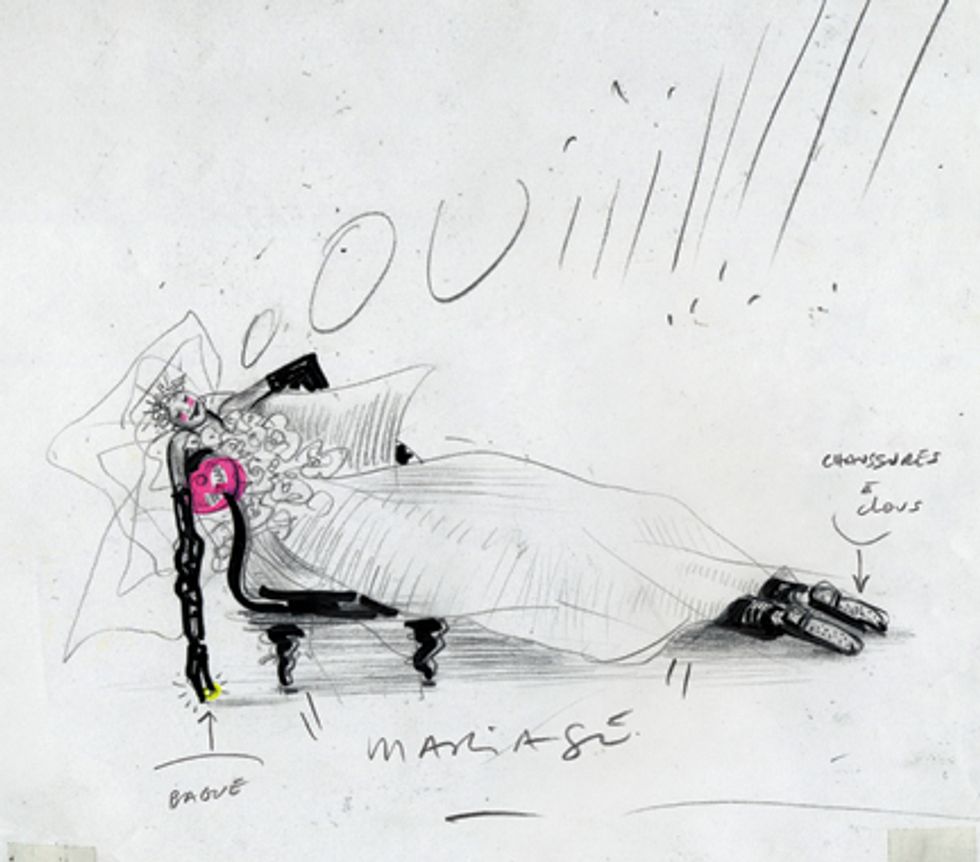 We're so excited about Jean Paul Goude's new monthly column in PAPER that came out this week called Oooh La La. Jean-Paul, as I've written here many times, is truly one of my heroes and inspirations so that makes me doubly excited to have him on our pages. Goude's always been such an outrageous and powerful thinker that often his work gets him in trouble with his big corporate clients and he has to tone it down bigtime to get an ad or an image through.
His awesome subway billboards for Galleries Lafayette have been making Parisians laugh for a few years now but what the French have never seen are his original sketches and ideas that were way too outrageous for the client. Of course these are the ones we loved best so were gonna put one of them in PAPER every month.
This month we have a bride looking like she's feelling really good and screaming "OUIIIIIII," which must have something to do with that man that's hiding under her gown (we just see her groom's feet sticking out!). Check out the Goude illustration (top) in the April issue of PAPER that was his original proposed idea and view the watered-down subway poster (bottom) that Gallery Lafayette actually had him produce! So sad!
Of course, the client chickened out of this and the final subway poster of the bride ended up completely different.