Just a few days before the start of the haute couture shows in Paris, Jean Paul Gaultier announced on Instagram that his upcoming show would be his last, the culmination of a career spanning 50 years in fashion. Unsurprisingly, the show turned out to be a blowout spectacle, with the biggest names in fashion all in attendance to witness Gaultier's swan song.
Designers like Christian Louboutin, Isabel Marant, Dries van Noten, Nicolas Ghesquiere, Mary Katrantzou and Christian Lacroix were among the lumnaries to take in the extravaganza, many of whom had interned or worked with Gaultier at some point in their careers.
Held at the historic Théâtre du Châtelet, the collection consisted of more than 200 looks of the brand's greatest hits, including references to Gaultier signatures like cone bras, corsets and sailor stripes. Many of the looks were upcycled from archive pieces, and they were worn by a cast of muses and models across all generations.
The room was brimming with energy and euphoria, and the standing ovation went on seemingly forever. While the show would be Gaultier's last, he made sure to go out with a bang, combining all aspects of performance art with dance, fashion and music. It was the end of an era for the designer known as the enfant terrible, but this was one show that will never be forgotten. See below for all of the event's major highlights.
Issa Lish opened the show in a white puff sleeve dress after emerging from a coffin.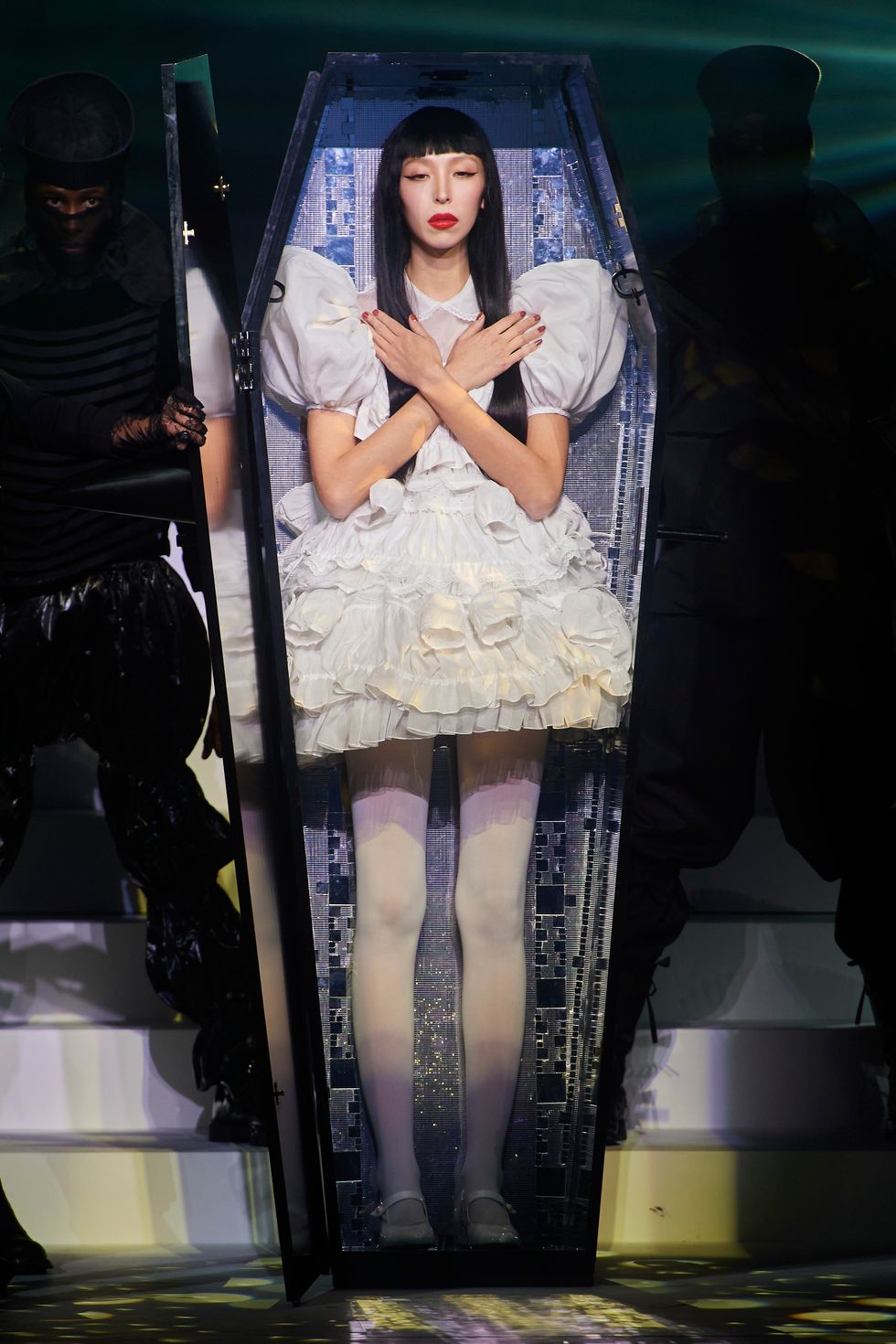 Dita von Teese rocked a corset dress made of pink satin belts.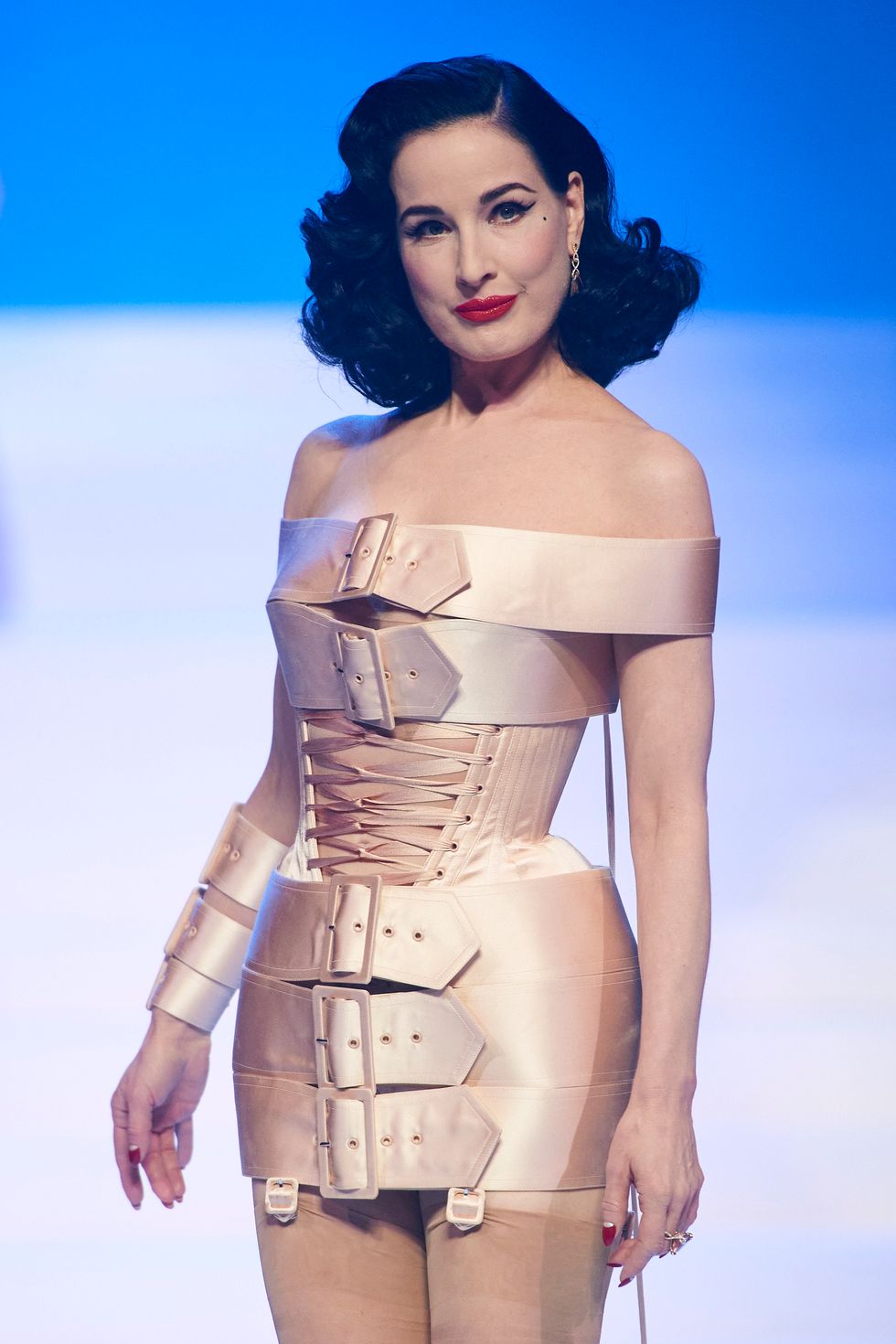 Art and fashion persona Pandemonia dazzled in Gaultier's signature cone bra.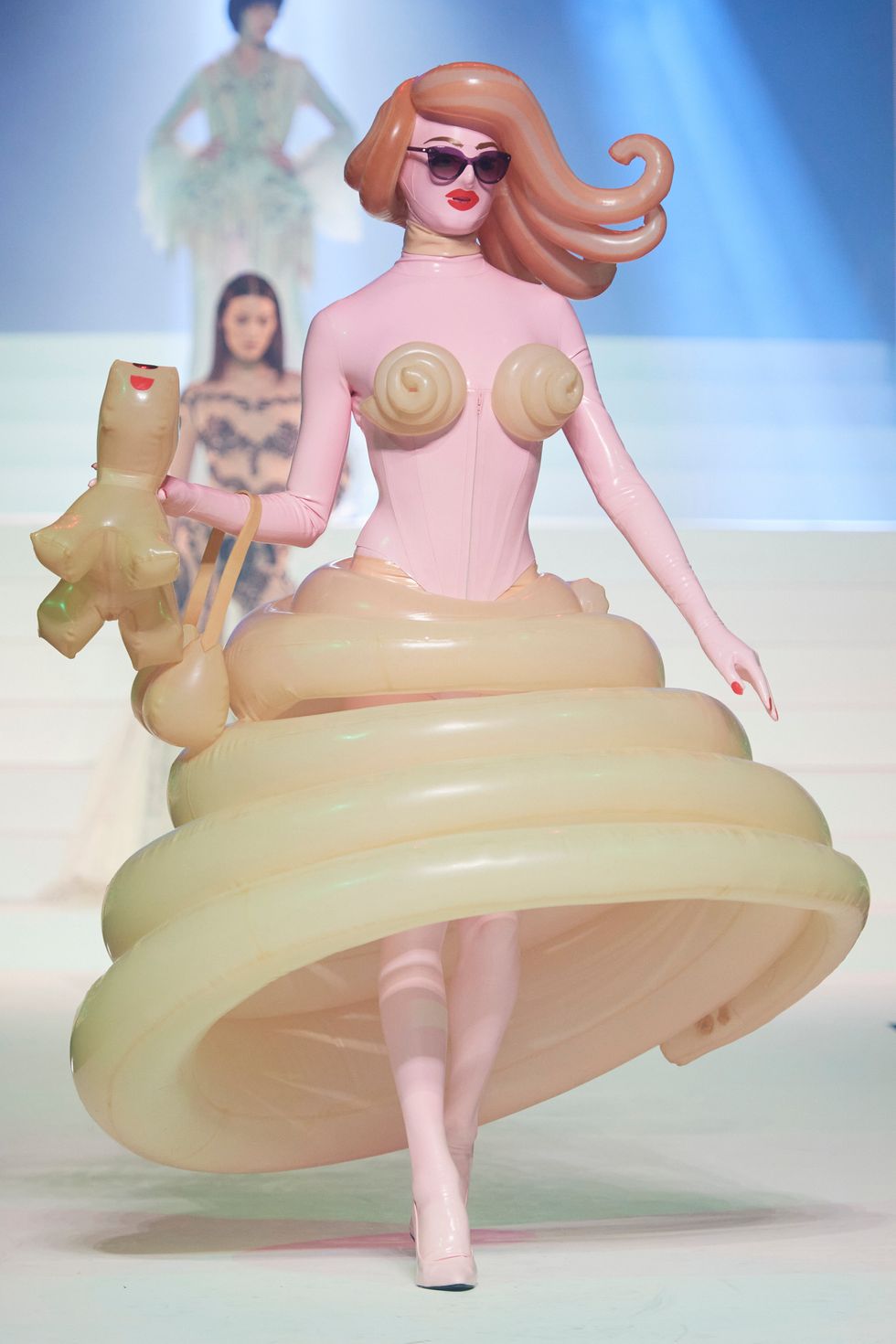 Boy George sang a rendition of Amy Winehouse's "Back to Black."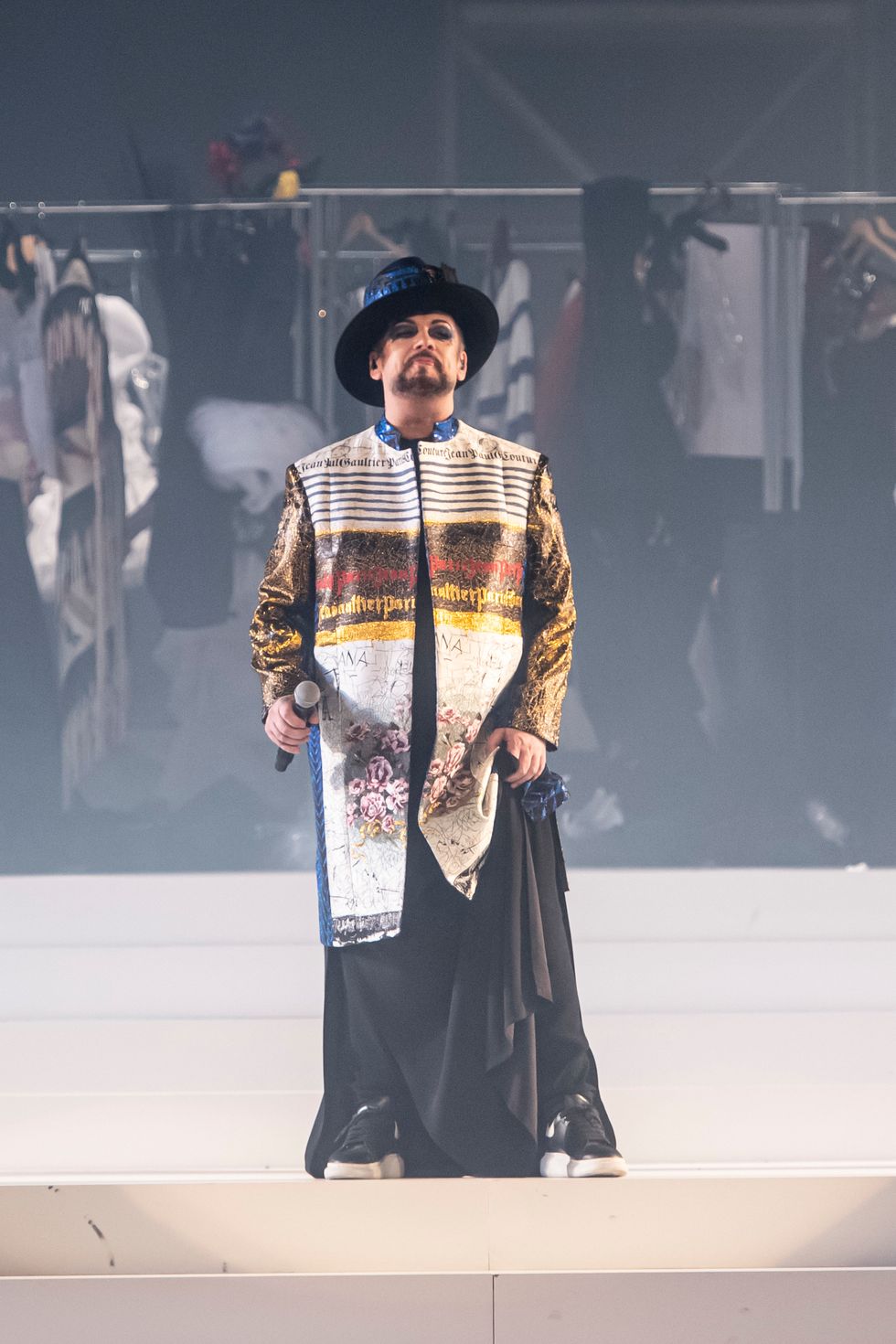 Longtime Gaultier muse Rossy de Palma made a surprise appearance.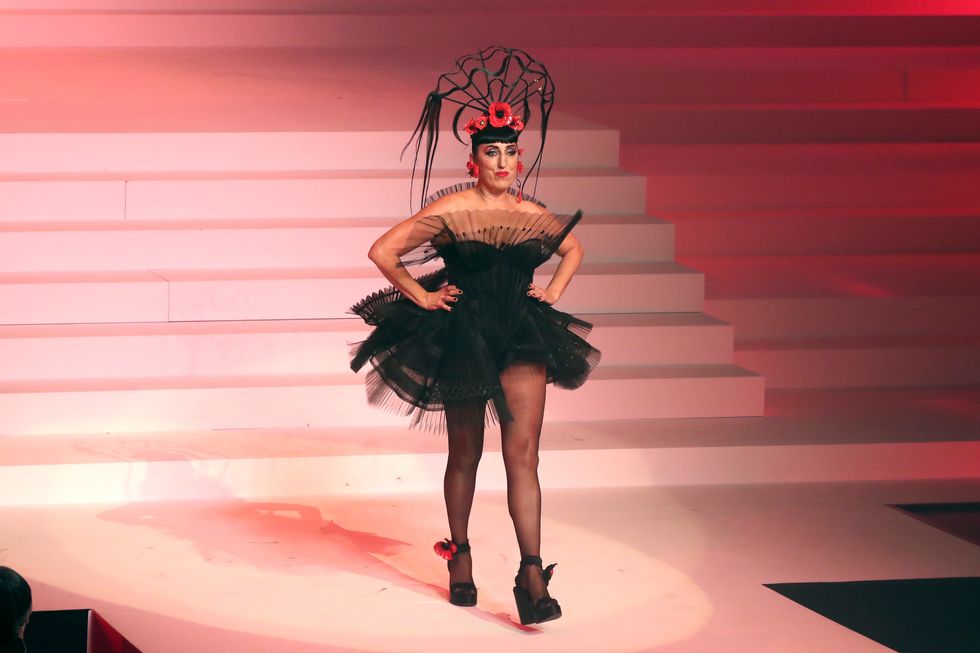 Coca Rocha performed her signature Irish dance.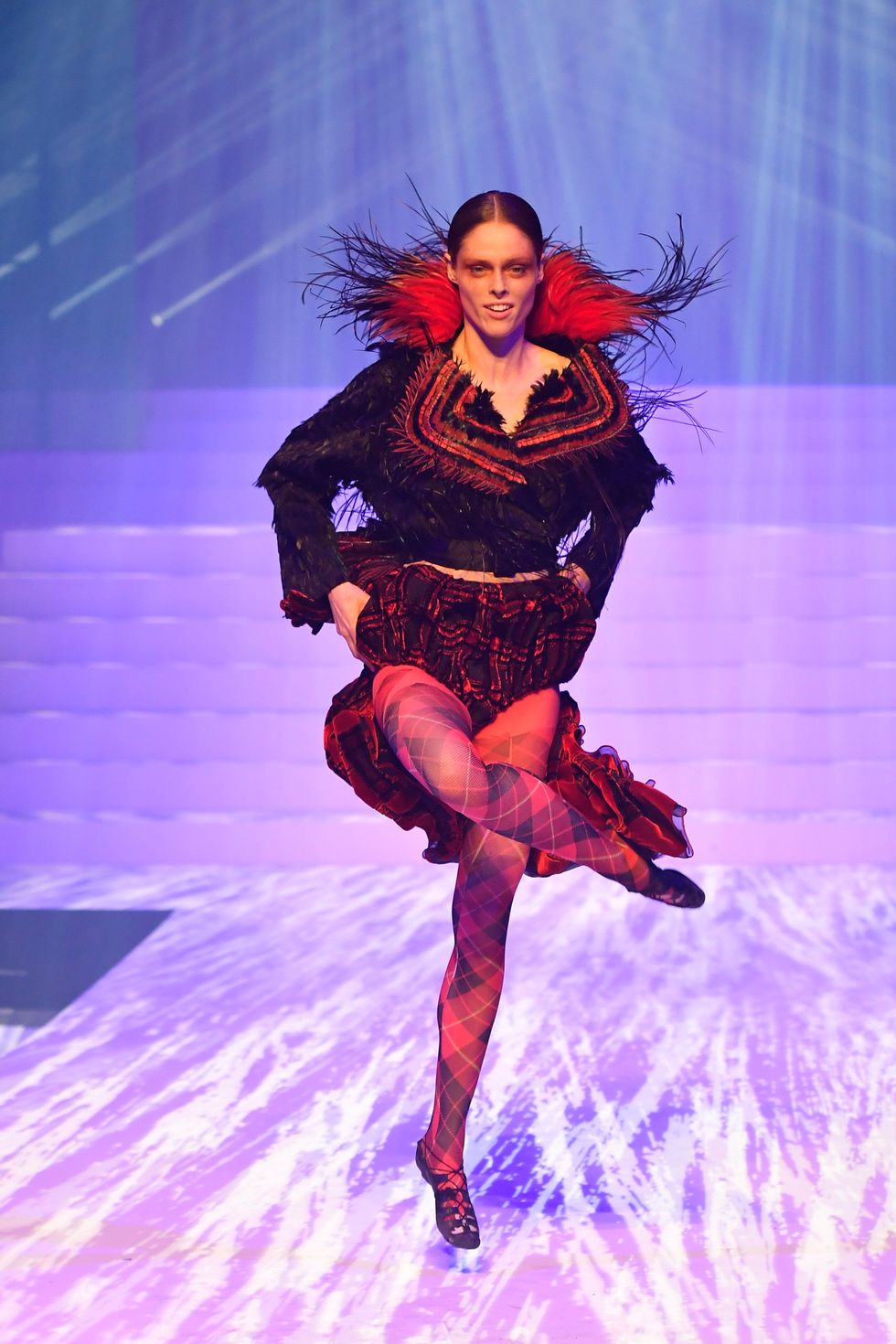 80-year-old French singer Amanda Lear made a grand entrance.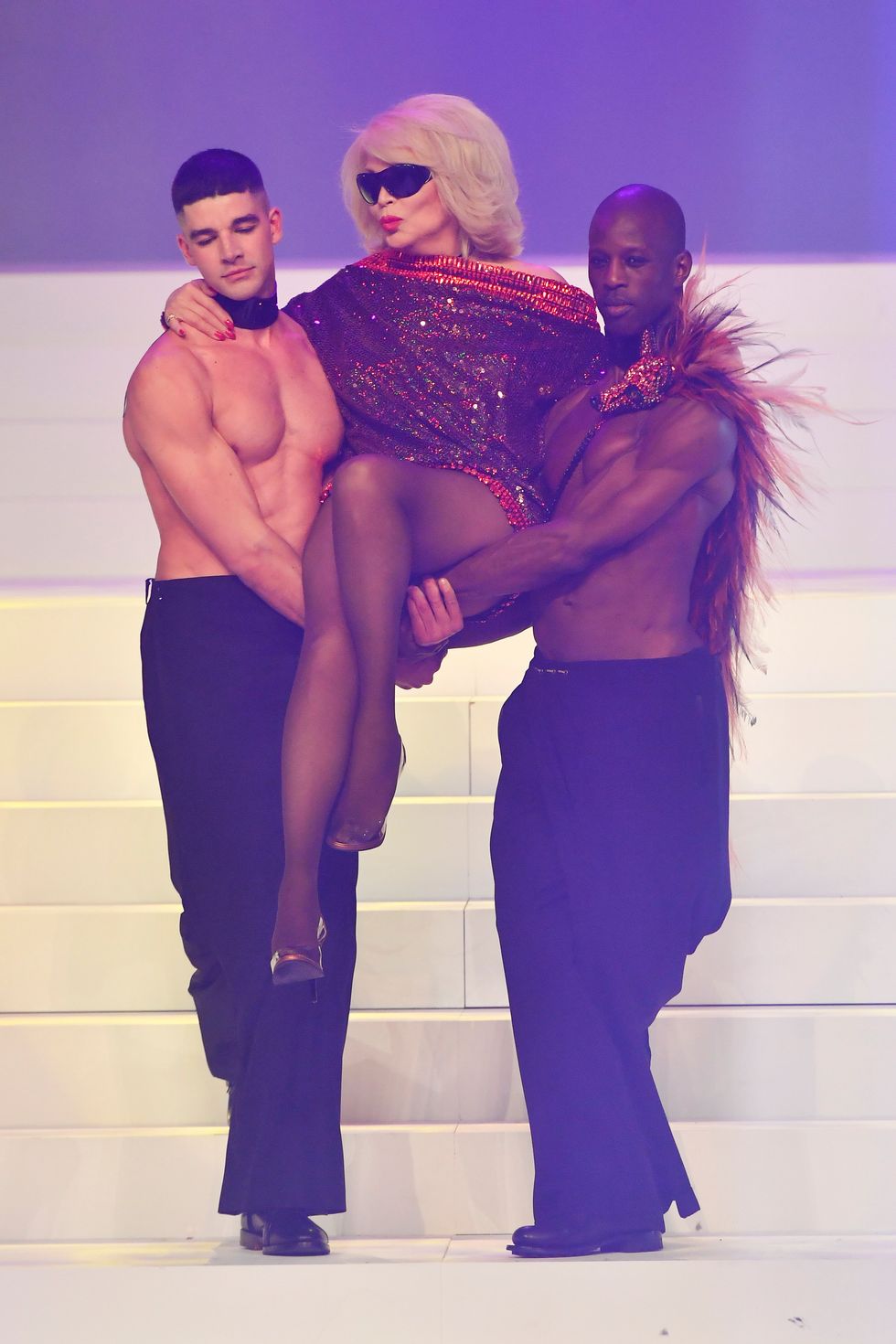 Sign Up For The Morning PAPER