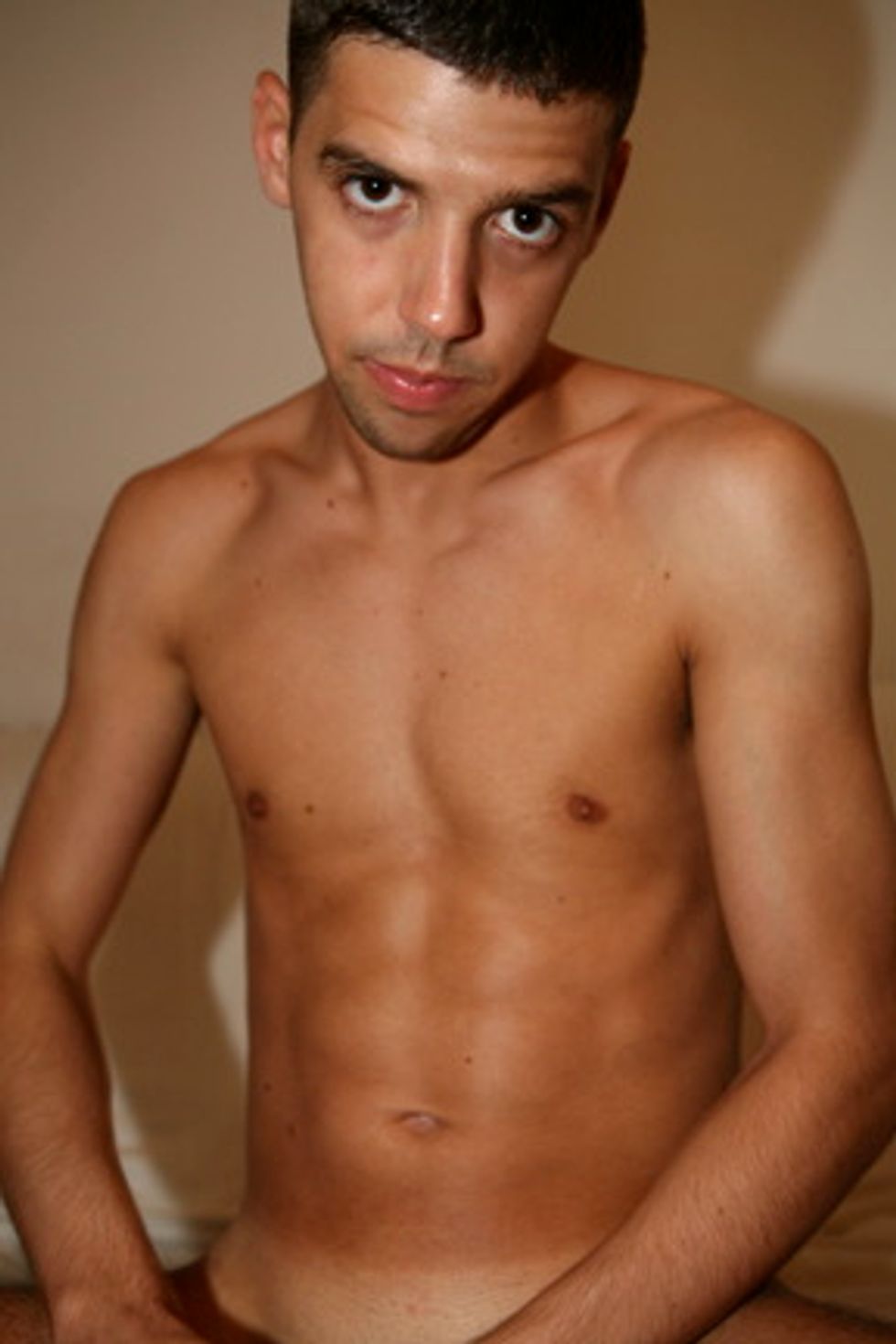 In this, JD Ferguson's second installment of his porn star showcase, Ferguson shot and interviewed adult film wunderkind Tommy Deluca. At a mere 23, Deluca is already a veteran in the industry with a whopping 28 films under his belt! Let's get to know Deluca a little better, shall we?
TOMMY DELUCA
Age: 23
Hometown: New York, NY
Sign: Gemini
Company you shoot porn with: Tommy Deluca Entertainment
Measurements: 10" x 7"
What's the most memorable sex scene you've ever done and why?

My most memorable sex scene was working with Chad Hunt in The Bigger the Better. It was a really intense scene, he was a lot of fun to work with, we had really good chemistry on camera and that's what made it really memorable for me.
Which celebrity would you most like to have sex with and why?

The celebrity i would love to have sex with is, believe it or not, Lindsay Lohan. Even though I am gay and I never been with a girl, I'd want to lose my virginity to Lindsay Lohan.
What's the last movie that you saw?

The last movie i saw was The Departed with Leonardo DiCaprio.
What's on your bedside table?

On my bedside table you will find some books, magazines, lube, condoms and some hot gay DVDs.
What's on your iPod?

On my iPod I have artists from Kelly Clarkson and Celine Dion to Nickelback and Creed and Bon Jovi, Madonna and Pink. I also have movies such as The Parent Trap and Titanic.
How many MySpace friends do you have?

I've been so busy with my tommydelucax.com site, I haven't even had time to begin the MySpace thing.
What turns you on?

What turns me on the most is kissing and rimming.
What turns you off?

What turns me off the most is scat -- never been a thing for me.
If not for those 10" would you be in porn today?

If I didn't have a big cock, I probably would still be in the adult entertainment industry today, as I enjoy my line of work very much and have met a lot of interesting people in my career and have no regrets.
Lube: wet or glide?

My favorite lube that I like to use is glide, as it gives me a really good sensation when I'm having sex. And plus, it's easy to wash off and doesn't make a mess or stain the sheets like other lubes do.
What's next for Tommy Deluca?

Working on my official website and doing exclusive movies and content for the site. I'd like to get into the fashion world and am working right now designing and distributing silk rugs which are all handmade. Also, I'm working on upcoming movies later on in the year to keep all my fans happy and wanting more from me.
Photo and text by JD Ferguson