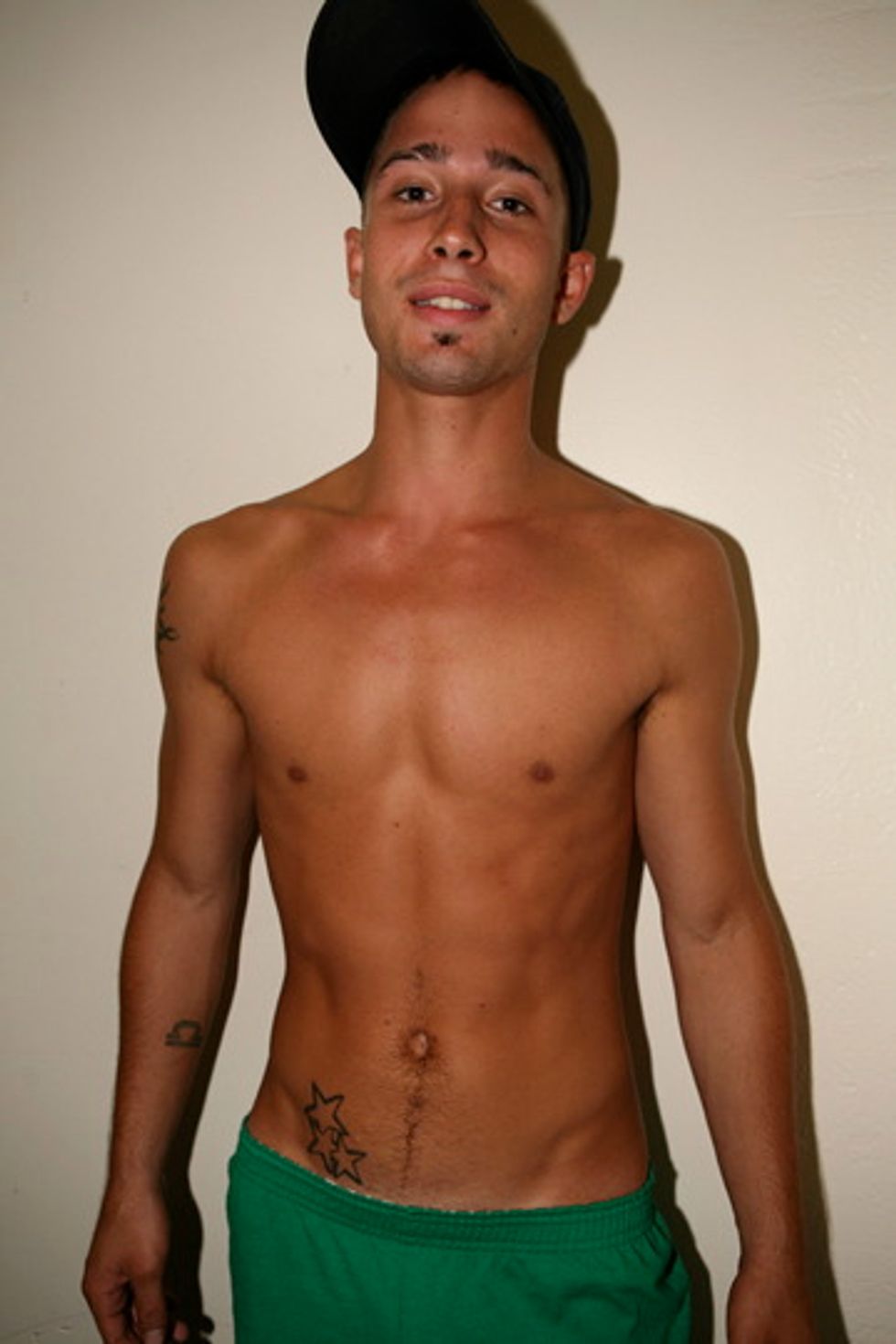 Each week, our porn star aficionado JD Ferguson photographs and interviews the hottest adult film stars in the biz. This week, he got friendly with recent New York transplant, cutie patutie Luke Stevens. Enjoy...!
Age: 20
Hometown: Tampa, Florida
Sign: Libra
Company you shoot porn with: Lucas Entertainment

Measurements: 7" cut
What's the most memorable sex scene you've ever done and why?
My most memorable sex scene was working with Ray Star. He's very handsome. The connection was amazing!
Which celebrity would you most like to have sex with and why?
The celebrity i would love to have sex with is Justin Timberlake. He's the sexiest man alive in my eyes, and I've had a crush on him ever since NSYNC.
What's the last movie that you saw?
The last movie I saw was Blood Diamond with Leonardo DiCaprio.
What's on your bedside table?
On my bedside table you will find some condom wrappers, a cell phone charger, magazines, lube and some great porn.
What's on your iPod?
On my iPod I have artists like Debrah Cox, Beyonce, Goldfrapp, Victor Caldrone and I gotta have a little country (The Dixie Chicks) and also Madonna and Pink.
How many MySpace friends do you have?
I've been really busy, with just moving up to the city, so I go on every once and awhile. Last time I checked I had about 500.
What turns you on?
I really love kissing; giving and receiveing oral.
What turns you off?
What turns me off the most is poor hygene and a small, ulgy dick!
Lube: wet or glide?
My favorite lube is neither. I love Gun Oil -- the feeling when I'm having sex is fabulous, although its not that easy to wash off. It makes for a longer shower
session afterwards.
Whats next for Luke Stevens?

Right now I'm checking into a couple culinary schools, and just getting use to the Big Apple! It's a lot to take in at once.
See JD's past porn stars: Tommy Deluca and Ben Andrews.