Welcome to our first insallment of JD Ferguson Presents the Porn Stars, wherein he will regularly interview and photograph the hottest porn stars of the moment! When he's not getting cute boys to strip down to their skivvies, former-model Ferguson serves as a man about town as well as assisting such greats Karl Lagerfeld and Mario Testino. So, without further ado, here is the cute and delectable Ben Andrews... Enjoy!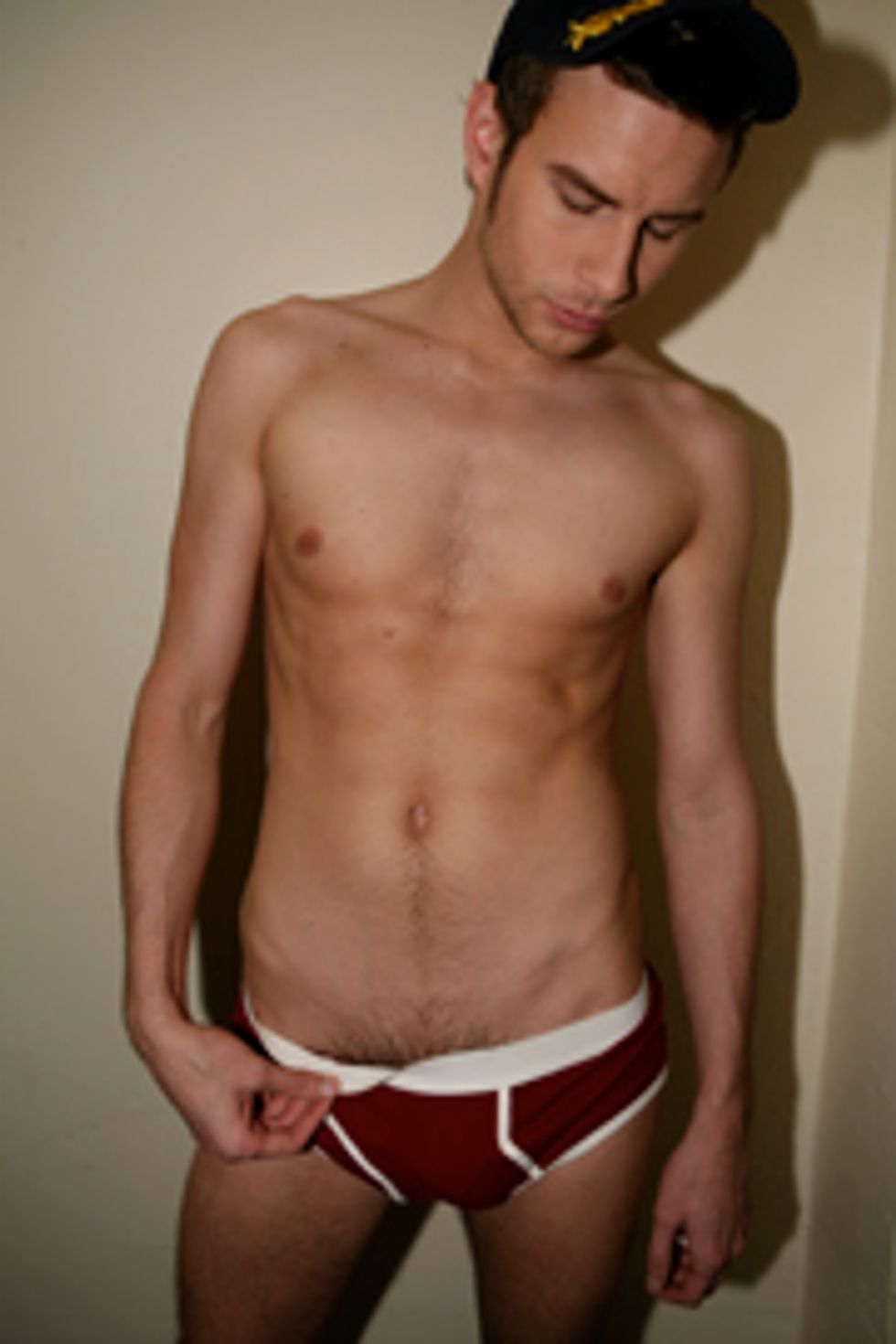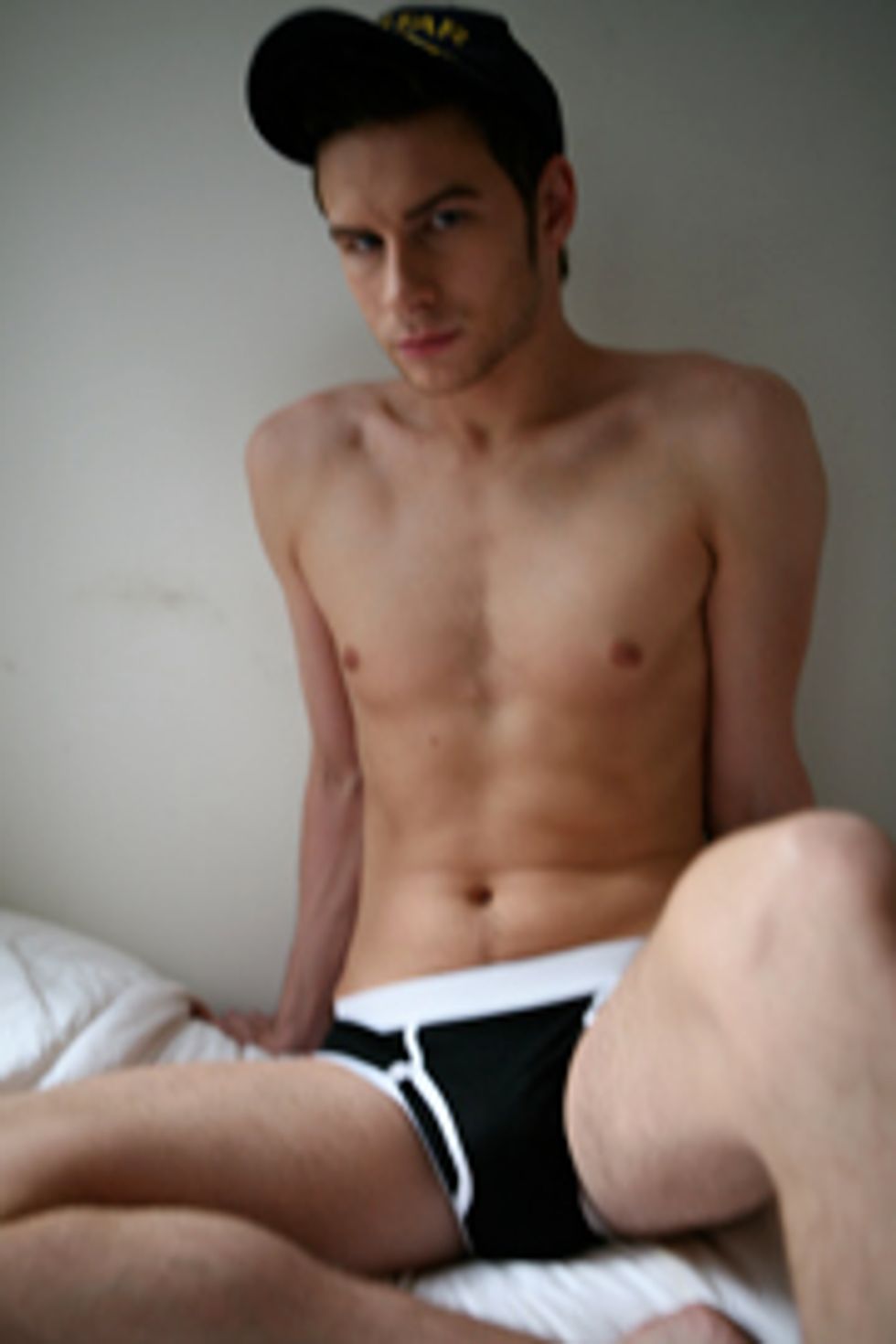 BEN ANDREWS

Age: 21
Hometown: Cleveland, OH
Astrological sign: Gemini
Company you shoot porn with: Lucas Entertainment
Measurements: 11"x8" -- Uncut
What's the most memorable sex scene you've ever done and why?
My first scene ever was the most memorable. You never forget your first! It was with Jack McCarthy for Auditions 10 and I also had the honor of gracing the cover.

Which celebrity would you most like to have sex with and why?

I've always had a thing for Antonio Sabato Jr. He's been gay for pay in a couple of his recent movies and even flashed his hot Italian sausage in "Testosterone". So sexy!
What's the last movie that you saw?
The last thing I saw in the theatre was Vacancy (not by choice) and the last thing I watched at home was Failure to Launch.

What's on your bedside table?
Just the typical lineup -- an alarm clock, air freshener, a sleep mask (I sleep in till 1 or 2 p.m. generally) and my cell phone chargers. I keep the sex stuff in the bathroom!
What's on your iPod?
Top 40 stuff. A lot of Christina Aguilera, Gwen Stefani and Nelly Furtado in there.
How many MySpace friends do you have?
I finally just broke back into the 1000's. I had like 1,400 friends accumulated a few months ago, but the "good staff" over at Myspace deleted my profile for some reason and it's been slow getting em back. My blog has been getting good hittage lately though. Check out my page at www.myspace.com/lebenandrews.
What turns you on?
In a guy I really go for the Mediterranean look. Dark hair and eyes and a nice tan get me goin. I'm pretty into uncut right now too. Voyeurism is really hot to me too, like Guys Gone Wild style.
What turns you off?
Smokers, drugs, bad breath, bad attitude. I had this hot ass guy over my place a few weeks ago and he was being a bitch so I left him high and dry and went to sleep.
If not for those 11 inches, would you be in porn today?
Probably not. I'm best known for my endowment, so without it, I probably wouldn't have the success that I do. And what's the point of doing it if you're not in it to win it?
Lube: wet or glide?
Neither. I always go with Pjur. I like their Aqua line the best, it doesn't dry up and it's not a bitch to wash off!

Interview and Photographs by JD Ferguson. Visit JD on-line at www.jdvision.net.