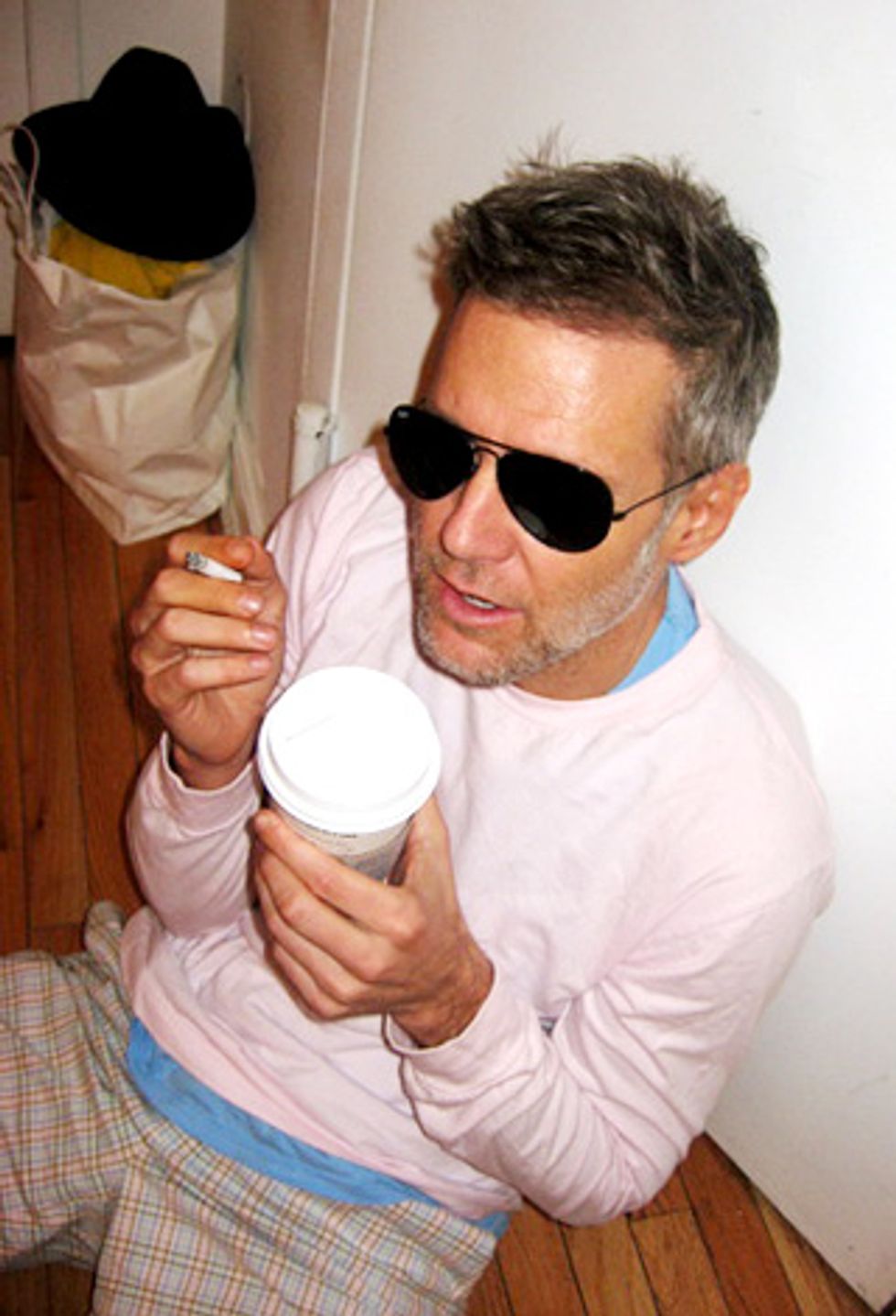 As JD Ferguson -- he who helms our favorite Friday feature JD Ferguson Presents –- gets ready to take his well-deserved summer vacation from his always-salacious gay porn series, we decided to turn the tables, and ask him some questions. Below, experience the magic.
What was your most memorable shoot and why? Oh god. They've all been memorable for one reason or another.
How do you get these guys comfy for the shoots? What do you say to them to get them to relax? Only one has been nervous, but most are ready to get down to business. They are porn stars after all.
Is there one guy that you had a serious crush on? There are body parts I've had major crushes on, but as far as personalities, I'd say Reese Rideout. Which is odd because Chris Rockway (who I love) was there as well, but it was something about Reese's demeanor that I just fell in love with. He was like a little puppy.
Is there anything that has surprised you? Yes, the stigma around porn. I've been shocked to learn what warped ideas people seem to have about who porn stars are as people. I've found them to be extremely self-aware, some of the most down to earth people you'll ever meet and FYI -- you should all hope whoever your having sex with is as clean, safe and disease-free as porn stars are. Zack Randall surprised me, but i'm not going to say why.
Who would be your dream person to photograph? Wilhelmina's Andres Valencosa Segura. (Google him.)
Is there a difference in shooting male models and porn stars? Yes and no. I think my intention is different with each, but at the end of the day a beautiful pic is a beautiful pic. However, which is easier, a young beautiful boy that has no clue what he's doing or a seasoned porn star that may not be the prettiest, but knows how to give you what you need? I'm happy with either.
Which do you prefer? I like both for different reasons. But shooting porn stars has definitely left my model shoots a little less exciting.
Which are your favorite photos? I like them all for different reasons. I love Vin Nolan's, Zack Randall's is cute and turned out to be very popular in Paris. And because of who he is, I really like Buck Angel's. However, most of my favorites are the nudes, which look completely different than what has appeared in the series, and are quite soft and beautiful.
Would you ever shoot female porn stars? I would, but I wouldn't enjoy it. Porn stars are very sexual and I don't know what I'd do with a woman once she was all turned on.
What have been some of the highlights that stand out in shooting the series ? Too many to tell.
Any low points? Yes, being hungover and having to rush my morning coffee and cigs before the guys show up.
Have you kept in touch with any of the stars? I usually hear from the polite ones once they've seen their post, but other than that I've run in to Vin Nolan a couple times, which is always fun.
How did the American Apparel become apart of the series? Was that planned? It was sort of an accident. I own tons of it and I wanted to shoot the guys in something fun so it just seemed like the logical choice. It wasn't until about the third guy I shot, when I was walking by one of the stores, and I thought, "oh my God, are people gonna think I'm copying American Apparel ads?" I just love their colors.
What can we expect from JD when he gets back from his summer vacation? A whole new batch of men.
And lastly, does size really matter? It's all that matters.
**More JD Ferguson Presents**
Reese Rideout
Tiger Tyson
Michael Lucas