With all due respect to Ari's monochrome loofa and Tierra Whack's avant-garde clown suit, Janelle Monáe had the only look at the Billboard Women In Music event last night, aka a holy coven meeting of all the most talented and powerful women in entertainment.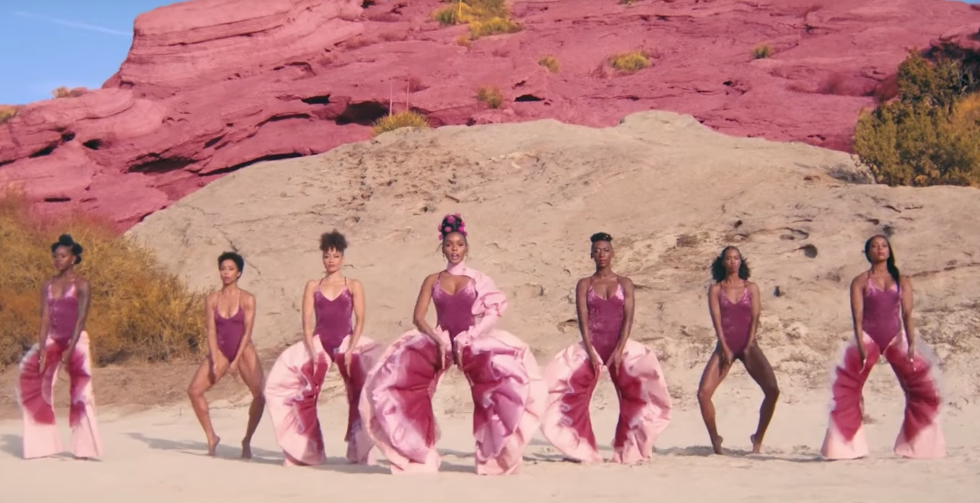 Photo via YouTube

So we weren't particularly surprised when she sashayed up to accept the Trailblazer Award in Gareth Pugh bell-bottom pinstripe chaps (not assless, but ass-lite) worn as part of a pantsuit that was comprised of a drummer-boy buttoned leotard with an exaggerated Joan Crawrord '70s shoulder. She looked... Just look for yourself.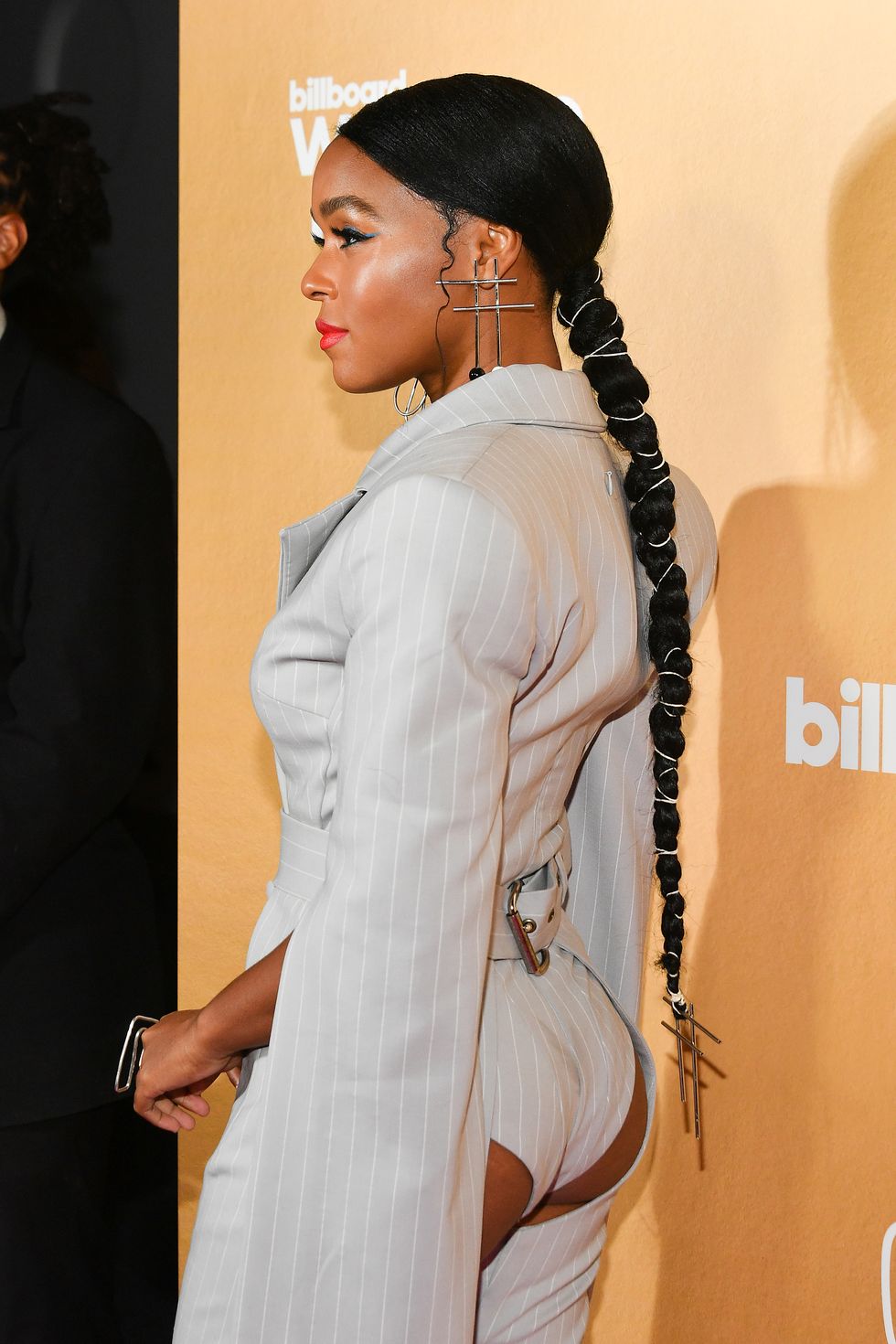 Her abstract silver jewelry — from her ring, to her ears, to the hashtag which dangled at the bottom of a wire-laced booty-length plait, according to Vogue, courtesy of hair stylist Nikki Helms (the same visionary behind Solange's shell-beaded braid mop) — topped off the '70s cowboy-financier look.
Probably the most Janelle Monáe thing to ever happen is that she was the best dressed lady in the room last night, and it still only ranks as the second most iconic time she's donned chaps. Did everyone forget about the time she busted out (almost-assless) chaps to honor Prince at the 2016 BET Awards?
Forgot Janelle Monae bust out the assless chaps for the Prince tribute. https://t.co/CehJRC9iwB

— Meated Up (@Meated Up) 1483063457.0
To celebrate Prince's memory I will be wearing assless chaps to school tomorrow. https://t.co/RhzIY9GQpy

— Wobbly Bobby (@Wobbly Bobby) 1461303583.0
At this point, she's just competing with herself...
Photos via Getty