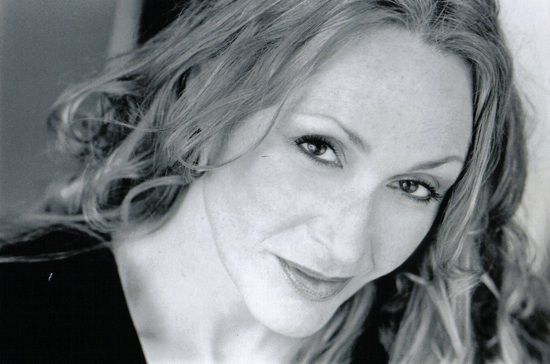 Jan Maxwell
is Broadway royalty.  The elegant, lively and very funny four-time Tony Award nominee and Drama Desk Award winner pretty much stole the show in
Lend Me A Tenor
, and was nothing short of perfection in
The Royal Family
.  With her latest,
Victory: Choices in Reaction
, she takes on the role of the widow of a Republican intellectual in 1660 Restoration England. In the cast of 12, David Barlow plays Charles II, the king at a time of a scandalous epoch in English history.  Written by Howard Barker and directed by Richard Romagnoli, the bawdy and passionate drama represents the 4th time that Maxwell has collaborated with Potomac Theatre Project, who are celebrating their 25th anniversary season, and their fifth consecutive in NYC.  I spoke with Maxwell before the second day of rehearsal. 
Good morning, Jan.  I know this is a period piece, set in England, a long time ago, so if I ask you to describe it, you might have to give me some history.
It takes place in mid-17th Century England.  I play a woman whose husband signed the death certificate of King Charles I.  Oliver Cromwell came in when Charles died, and Cromwell wanted his own son to take over, but they didn't want him to.  They asked Charles II to come back and he wouldn't, unless all the people responsible for his father's death were rounded up, executed and drawn and quartered. 
So that's the way they did things back then.
My husband was already dead and his body was drawn and quartered.  I figured something would happen like this, and I buried him down deep; and only myself and his secretary knew where, and he (the secretary) gave him up.  So, at the beginning of the play, they have his body, and they put it on public display.  And I vow to my husband that I would retrieve his body and bring it back home for a proper burial. 
So that's what gets your character started; and I assume the second half of the play's title refers to what choices you take.
It's a fascinating play, and she has a fascinating journey.  She has great self-determination.  She leaves the house at night, and begs, borrows and steals; and ends up a lady-in-waiting, mid-way through the play.  There is an exposure of Charles II's court, where they have this ritual, but privately they have the most lewd and libertine court.  There's a lot of that in it.  Charles II is rather theatrical.  The play is really about the decline of the kingship, and how the bankers of the modern world take over. 
That sounds familiar.
The parallel is quite strong.  And it's beautifully written.  Barker is one of my favorite playwrights.  Howard's feminine characters are not written sympathetically.  They're quite strong.  Everything we think that society is like, she rather exposes them as ridiculous 
You've got me interested; can you tell me a little more about the play's progression?
What happens is that Charles II has her husband's head, and she has given up everything so she can recover it. Her sacrifices are great.  Her self-knowledge is incredible.  She has contempt for self-pity.  She lives in the moment and does what she has to do.  She changes her beliefs.  She changes everything to fulfill her vow to bring the body bits of her husband for burial. 
Well, it sounds like a real challenge for an actor.
It's really dense and delicious.  I love that I'm doing it. 
The Atlantic Stage 2, 330 W. 16th St., (212) 279-4200. Previews July 12, opens July 15-31. Tickets are $15-$25 and available here.