It's the night before the night before the show, and all the loose ends are finally coming together.
Today was really about finalizing looks, models and more fittings. It's always a lot harder to schedule fittings when Fashion Week starts, and everyone is running around with fruit, chocolate and nuts to fuel the frenzy as they run around town.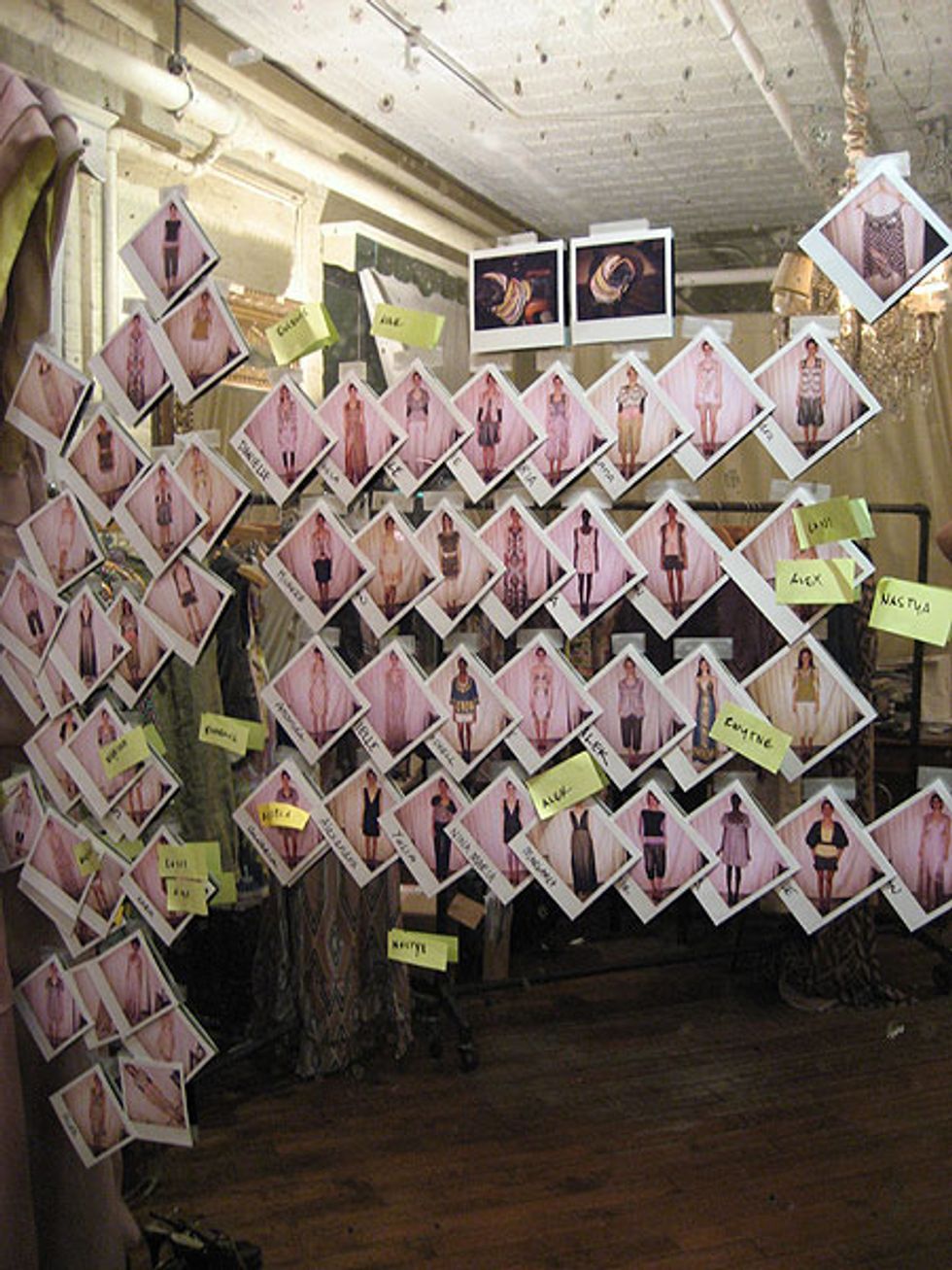 I always organize my run of show on a giant mirror I got from an 1850s townhouse in Philly. The mirror had to be bolted to the studio wall because it weighs a ton -- literally!
I start by placing the looks in passages, and taping them to the mirror. These are generally the Polaroids that were taken during castings. As I fit each model for her look, I take a new pic and replace the one on the mirror. As looks switch and the lineup evolves, the mirror looks like a crazy patchwork quilt of models...

This season, my theme is loosely based on a book I read, called The Orientalist. It's about Lev Nussimbaum, an early 20th century adventurer and writer. I was fascinated by the area where he came from, Central Asia. I didn't know much about this part of the world before, but quickly learned that some of my favorite design elements have origins in this region. So my collection is a crazy mix of patterns and colors inspired by this unique place!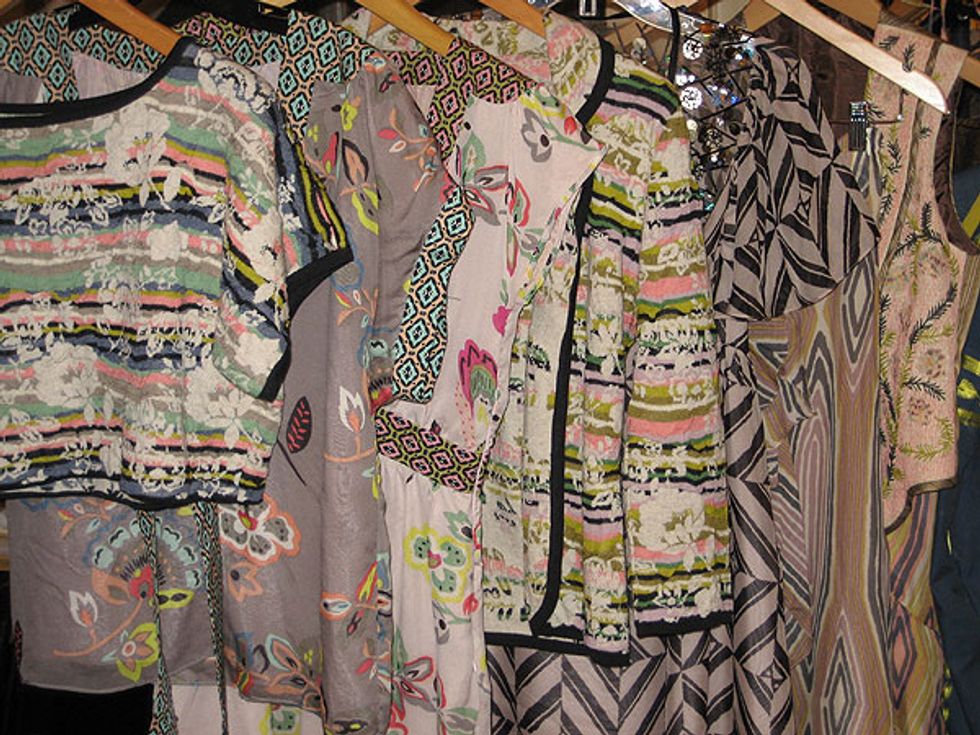 Central-Asia-inspired patterns
This season was quite unusual as there was an influx of fantastic American beauties, so long missed in the New York fashion scene. I have six in my show so far. I also fit a model today named Alek, who I immediately loved, and as it turns out is from Kazakhstan! What luck!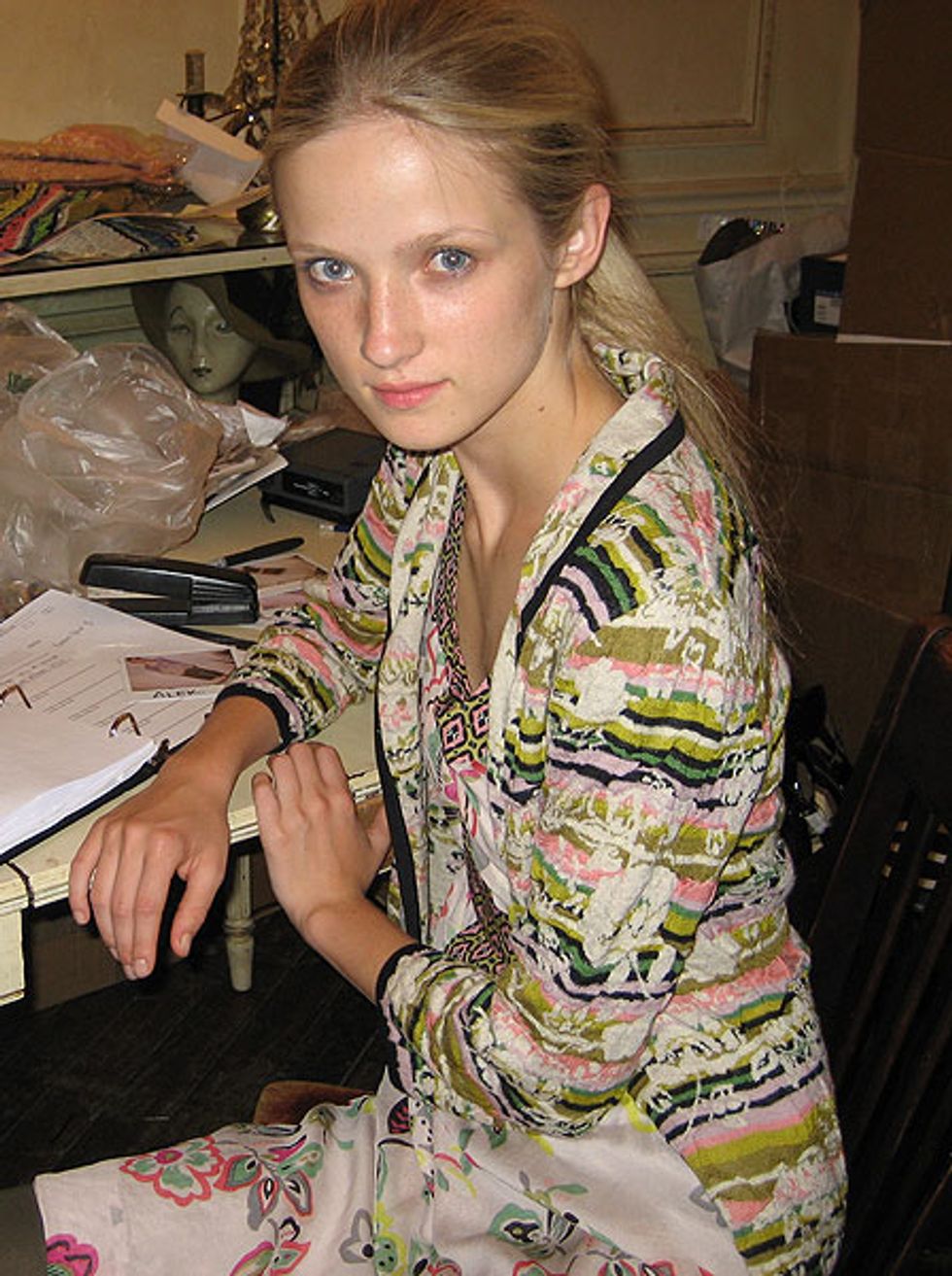 Alek from Kazakhstan
So it's late and I have to wrap my head around the idea of taking the subway home (no cabs, thanks to the cabbies on strike). But I will forge ahead in the comfort of knowing it is just for two more nights!
Until tomorrow...
James