Most celebrities spend their time trying to chase an uncatchable zeitgeist, taking stab after stab at capturing hearts and minds in vain. The hardest thing to learn is that it's nearly impossible to do this in a calculated way--you just have to be yourself, and hope that it resonates with others. And the celebrity perhaps best-versed in this hybrid of the times and his own mind is, of course, the yung philosopher Jaden Smith.
It's been a little over a year since his explosive, wacky, often-impenetrable New York Times interview with his sister, Willow--in which the siblings outlined their life philosophies and thoughts on time, school, babies, and creativity in terms that, for some reason, pissed off people without a sense of humor or any understanding of the Smiths' background. And in the intervening time, Jaden has continued to capture the popular imagination (or, at least, be a consistent source of wisdom for people who spend too much time on Twitter). Review some of those greatest hits, and soak in some knowledge for 2016, with our Year in Jaden Smith.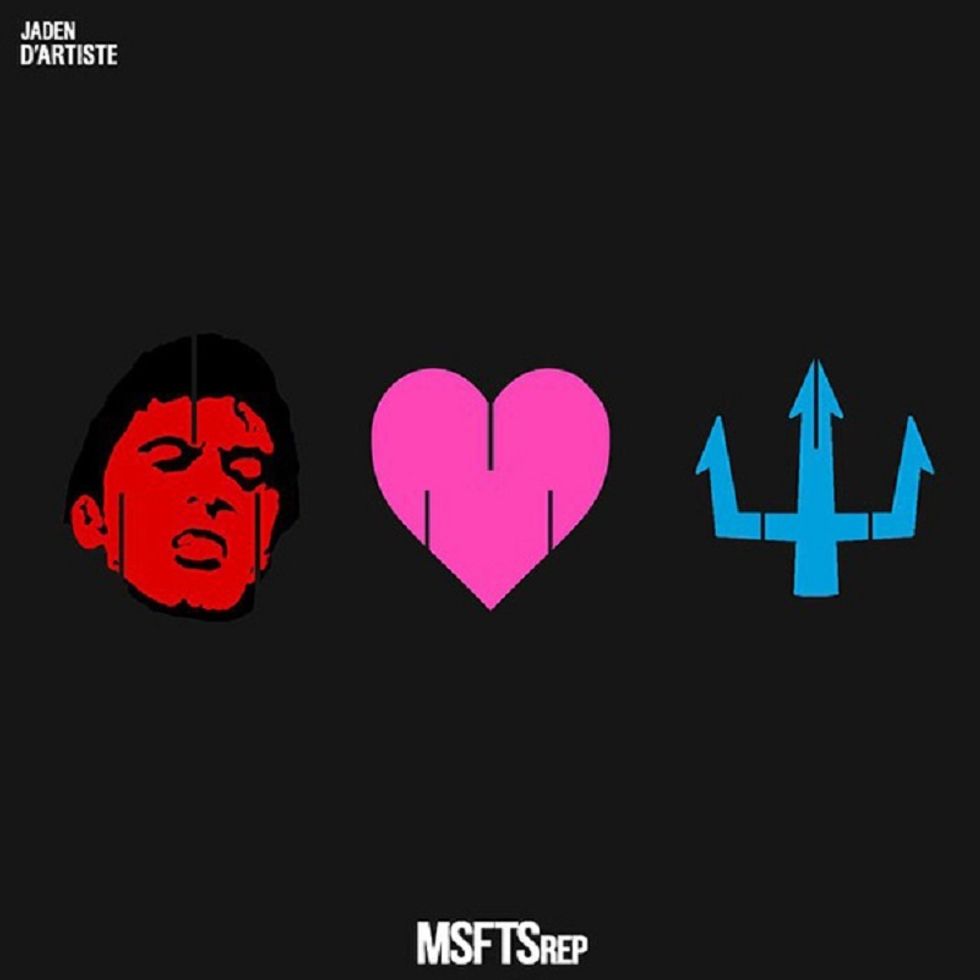 February 5 -- Jaden Drops This is the Album EP
Jaden releases three tracks to kick off the year, including "Scarface" (more on that later) and Childish Gambino tribute "Weekend in Atlantis." This kicks off a year-long trend where Jaden's music is received as "not as bad as we thought…?" Whether the world continues to be too condescending to Jaden remains an open question.
April 15 -- Jaden Gives Us an "Offering"
Jaden releases a new track on Willow's Soundcloud page: "Offering," in which he references his foreskin, his Scientologist upbringing, and generally stays on top of a simple, jazzy beat. It is better than many people would have expected, and far better than many critics would be willing to admit.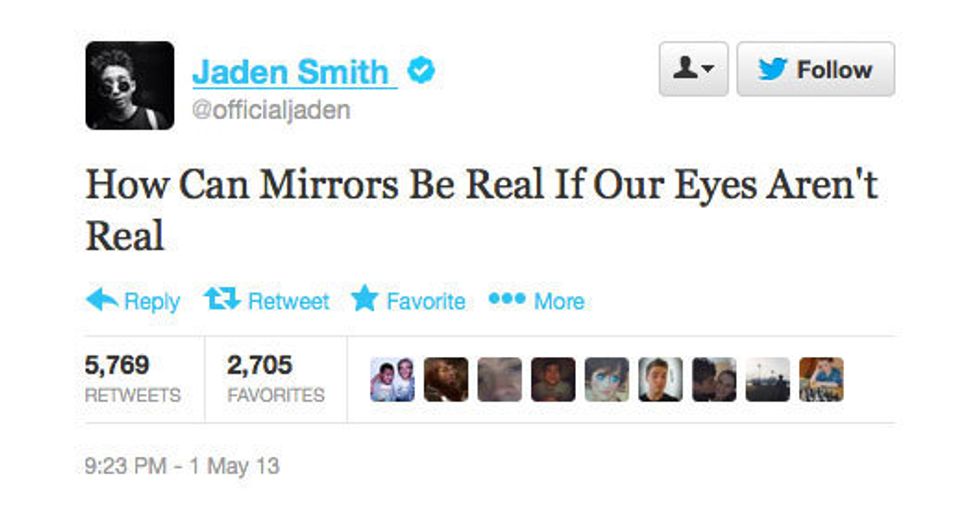 May 4 -- Jaden Leaves Twitter
A dark time begins as the world looks for @officialjaden, to no avail. Over a month passes before we are all able to rest easy.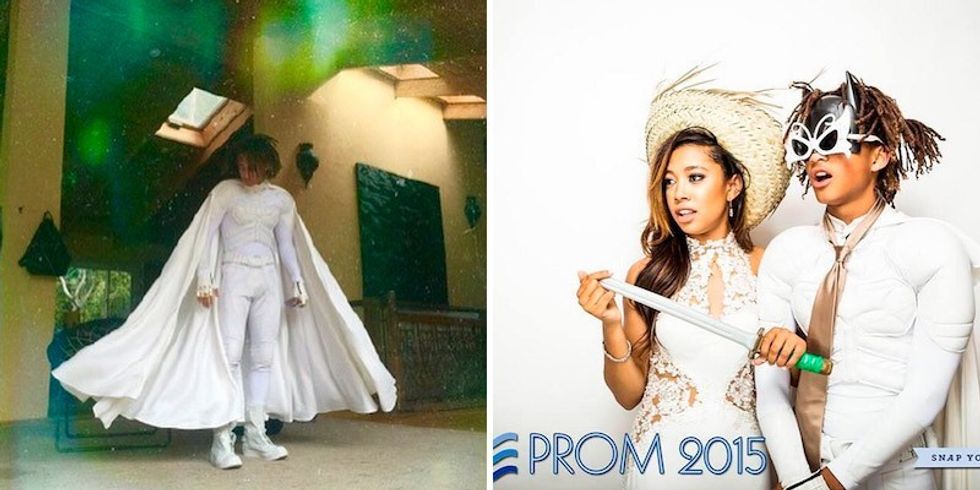 May 17 -- Jaden Goes to Prom, Part One
Jaden goes to his prom dressed in the white Batman costume he wore to Kim Kardashian and Kanye West's wedding, marking all major life transitions with the same joy and commitment to protecting Gotham. He is still off Twitter.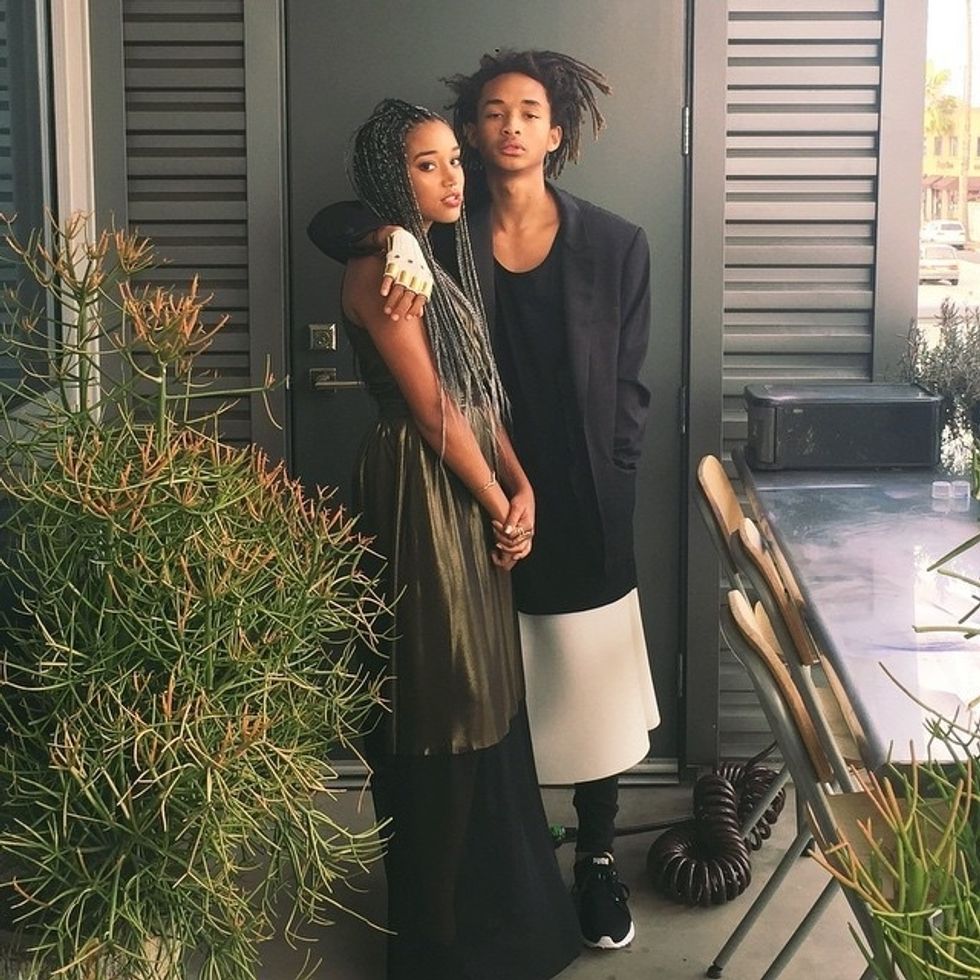 May 30 -- Jaden Goes to Prom, Part Two
The internet goes nuts over photos of Jaden dressed in a skirt, ready to go to another prom with Amandla Stenberg. Both youths only grow in wisdom as the year continues--but Jaden is still off Twitter.

June 9 -- Jaden Joins Baz Luhrmanns's '70s Hip-Hop Shop
Netflix announces that Jaden will star in The Get Down, Baz Luhrmann's upcoming throwback drama about the early days of hip-hop for the streaming service. Jaden's character is a graffiti artist, because of course he is. Better still, this casting news may or may not lead to a joyous occasion.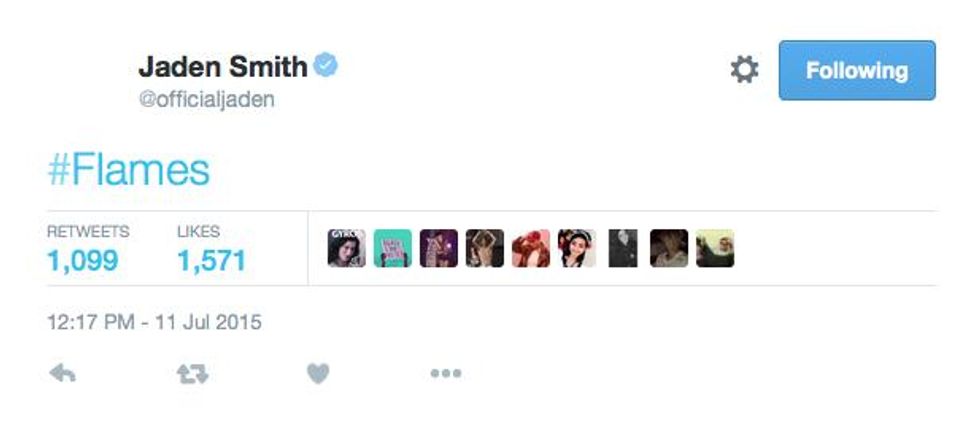 June 9 -- Jaden Returns to Twitter
Thankfully, Jaden's Twitter hiatus is not for too long, and the natural order of the world is restored.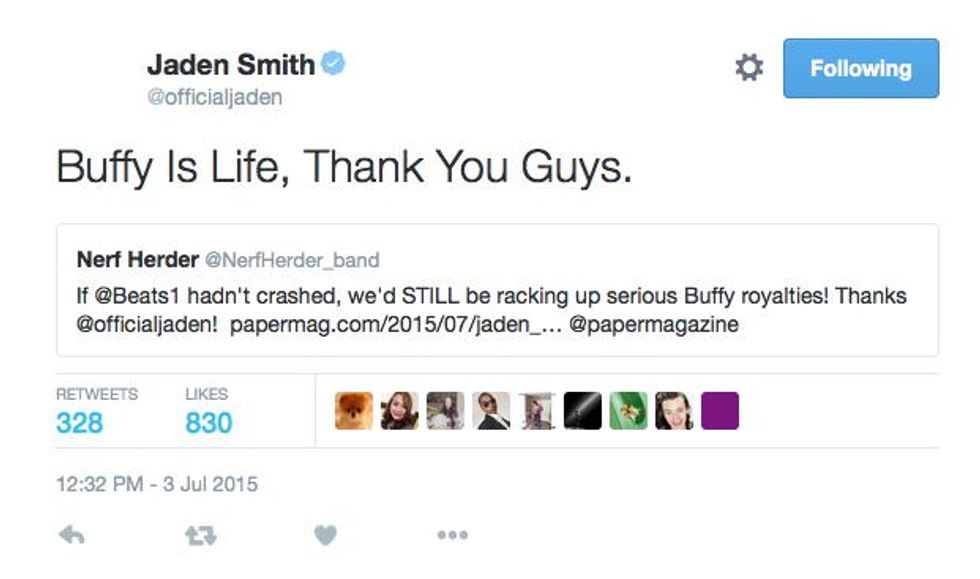 July 1 -- Jaden Breaks Beats 1
Jaden calls into Beats 1 to request the Buffy the Vampire Slayer theme song. The radio station experiences mysterious difficulties. Was Jaden responsible? We may never know.
July 27 -- Jaden Drops the Video for "Scarface"
The video for "Scarface," shot in Italy, was directed by Moises Arias--the dude from Hannah Montana. Jaden's ability to force intertextual confrontation with the history of child stardom remains unparalleled. The track includes an indictment of police brutality.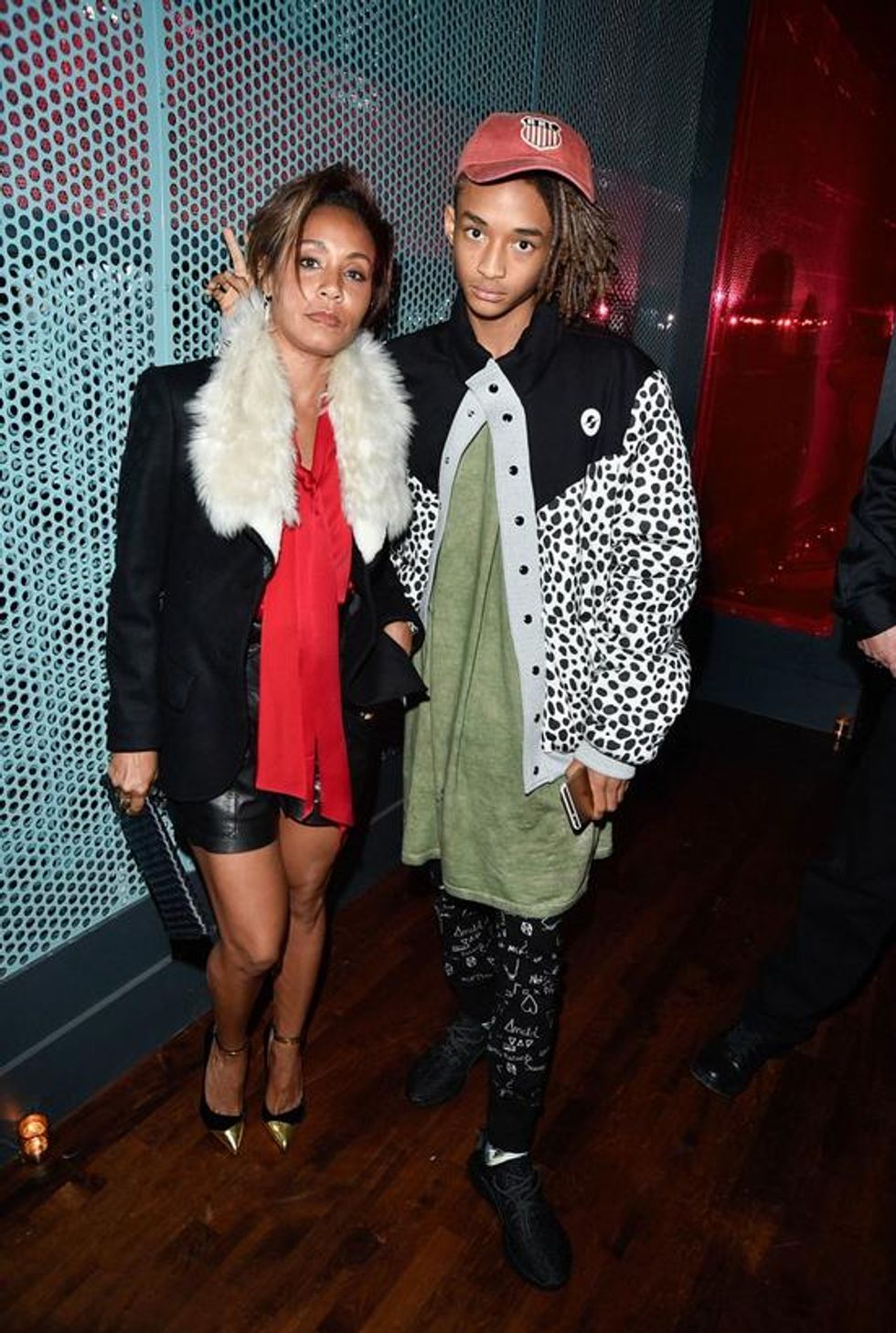 September 22 -- Jaden Attends the Opening of Drake's Restaurant
Jaden is, along with Serena Williams and his mother, one of the people in attendance at the opening of Fring's, the restaurant owned in part by Aubrey.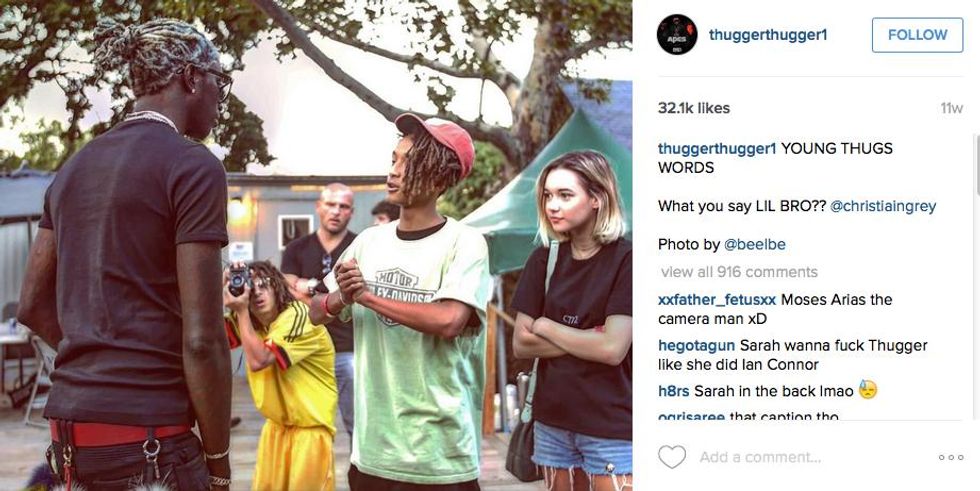 September 29 -- Jaden Has an Unofficial Summit with Young Thug
What was said remains a mystery.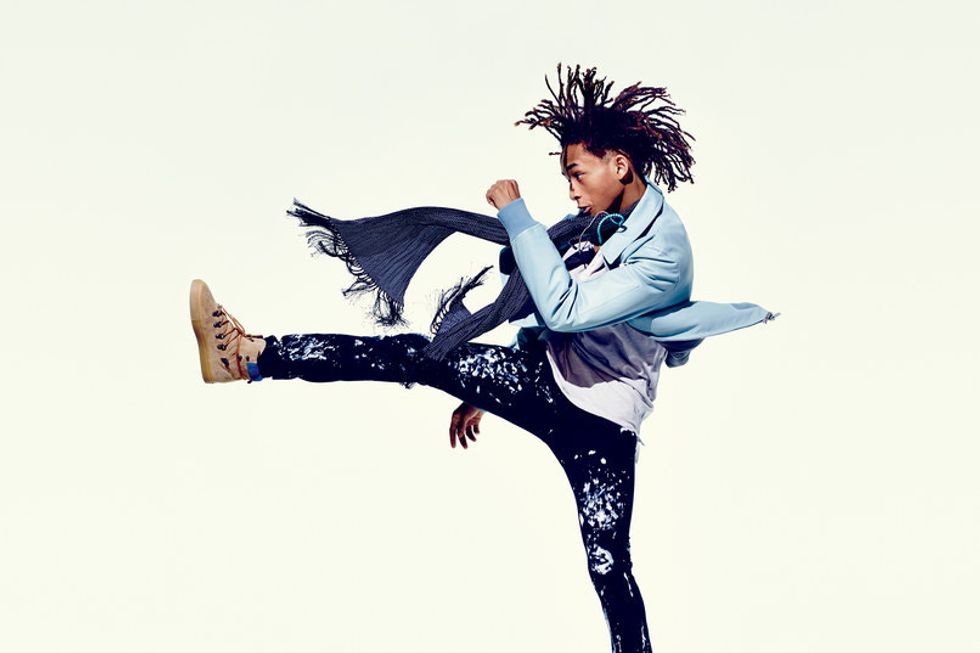 October 20 -- Jaden Announces His Upcoming Disappearance
In an interview with GQ, Jaden tells Zach Baron that he wants to be "gone" in ten years--by which he means impossible to find, doing good from behind the shadows like a less vain version of Batman with better fits.
November 17 -- Jaden Does Karate, Sort Of
His role in the remake of The Karate Kid has clearly left Jaden with some skills, as he shows by jumping on and off a pole. There will be a Karate Kid 2.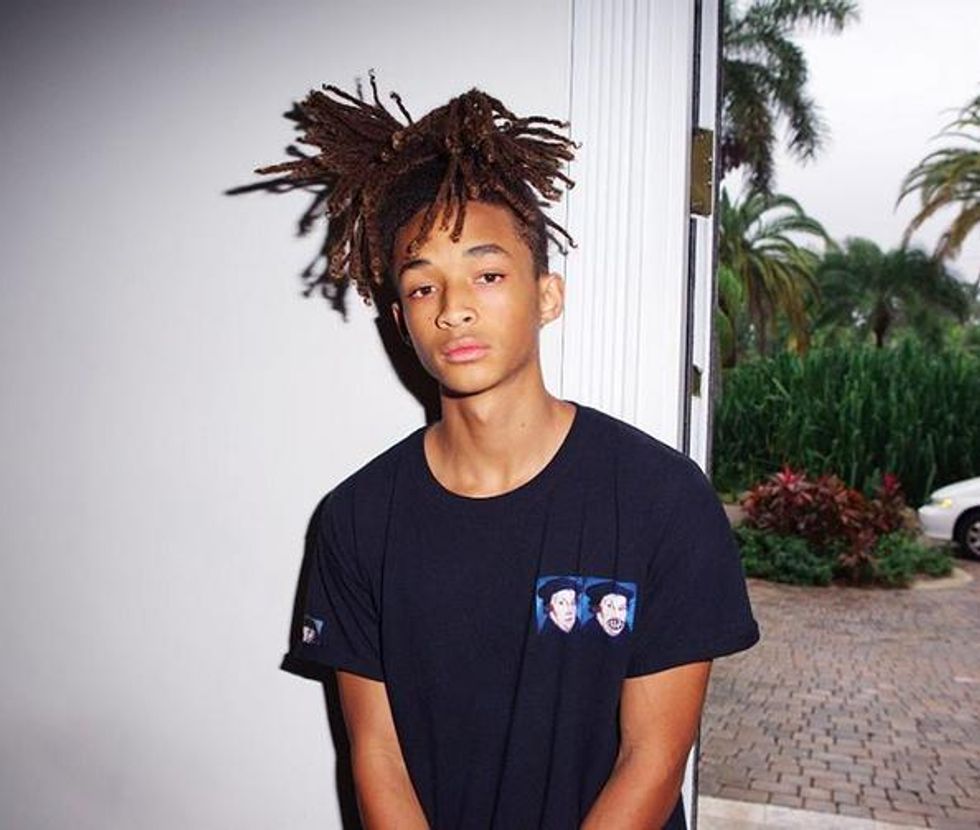 December 6 -- Jaden Performs at Art Basel
Not only did Jaden do a set at Art Basel in Miami, further blurring the lines between performance and earnest musical expression, he also concluded the show by playing his dad's "Welcome to Miami." There's levels to this shit.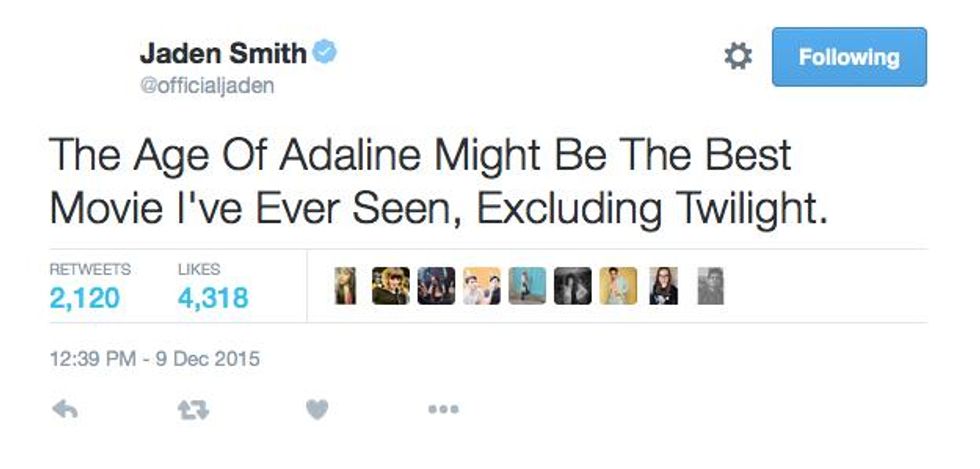 December 9 -- Jaden Declares his love of The Age of Adaline
Ending the contemporary practice of film criticism, Jaden announces that Blake Lively vehicle is the best movie he's ever seen… besides Twilight. The mystery of Jaden Smith continues to unfold.