There's nothing more appealing than a truly offbeat celebrity—someone who became famous for being blazingly individual rather than mundanely cookie cutter. To augment my recent piece about such stars, here are 10 more of them who put their extremely singular imprint on our society. These then-popular but currently obscure celebs were spectacularly nutty -- and nuttily spectacular.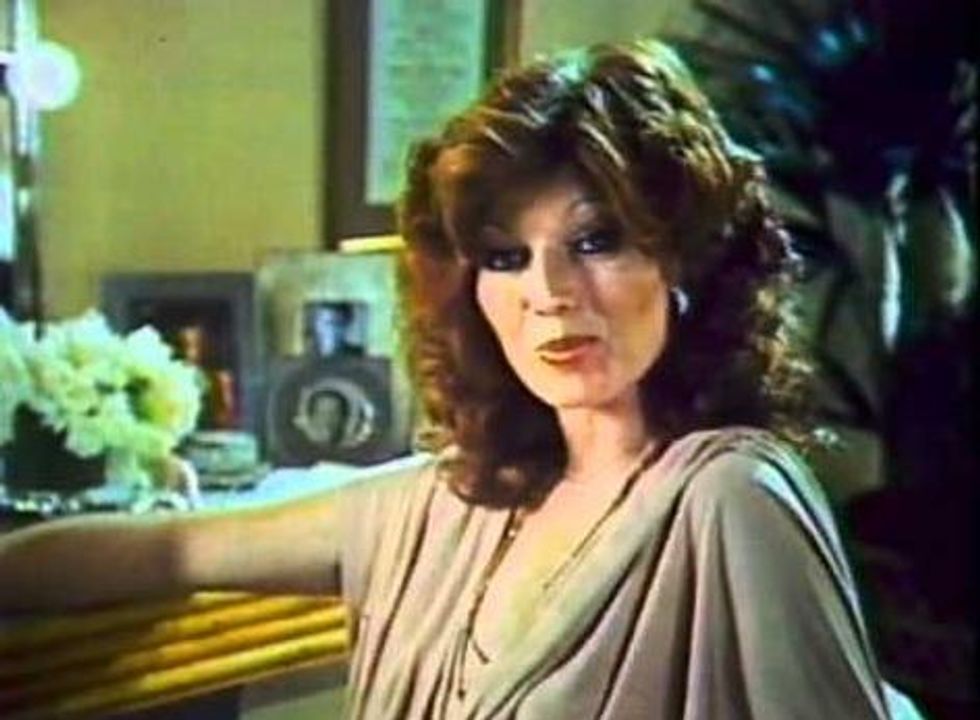 RULA LENSKA
"I'm Rula Lenska" began a commercial for Albert VO5 hair products that aired a lot in the '70s and '80s. You're who? No one in America had ever heard of the British born actress of Polish descent, so the ad attained instant camp status as a snow job hawking not only hair gel, but fake celebrity. But ironically, the commercial made Lenska famous and to this day she remains one of pop culture's most beloved punchlines, to the point where she appeared in the UK version of Celebrity Big Brother a few years ago.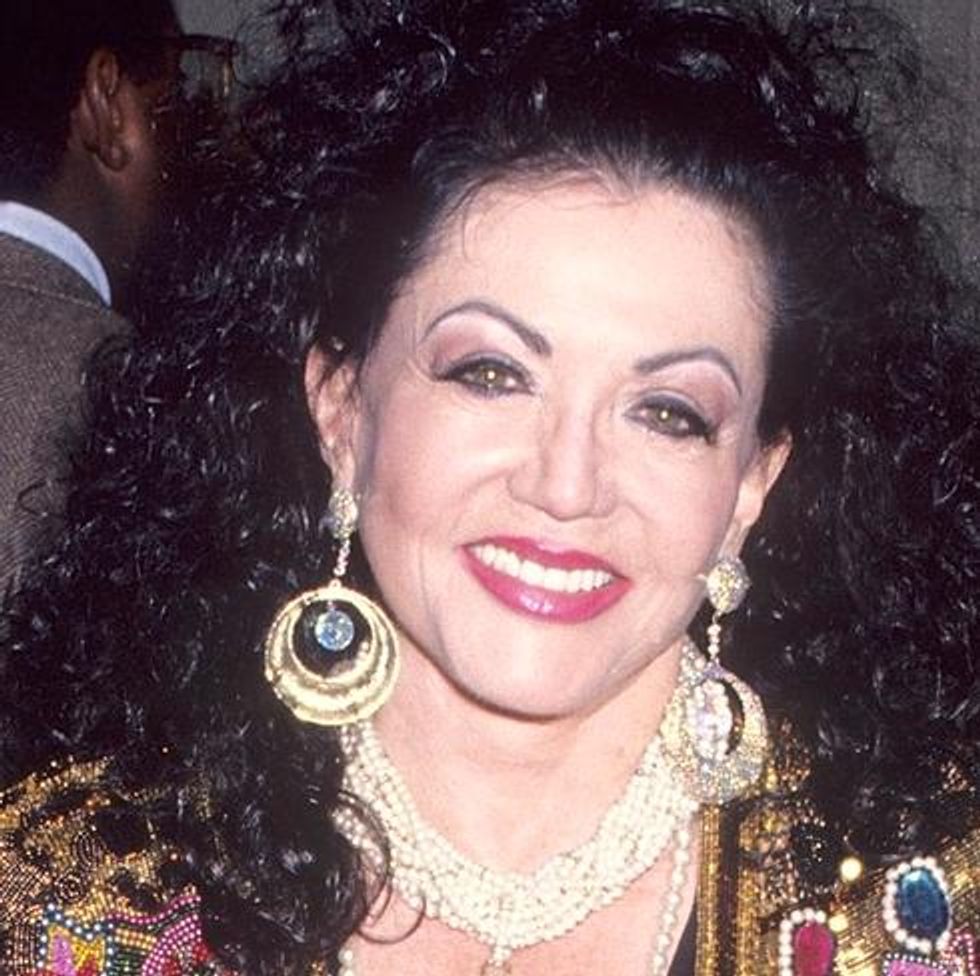 JACKIE STALLONE
Sly's mama was known for her maternal skills, but she later became famous on her own as an astrologer and women's wrestling promoter with a vengeance. In her PR blitz at the time, she told an interviewer that her then-husband wanted her to abort Sly and she faked it, shocking the hubby when she gave birth to the future Oscar nominee. And that was just the beginning. In the '90s, Jackie had a psychic hot line and practiced rumpology -- the study of photos of people's butts to determine their future. There are no words.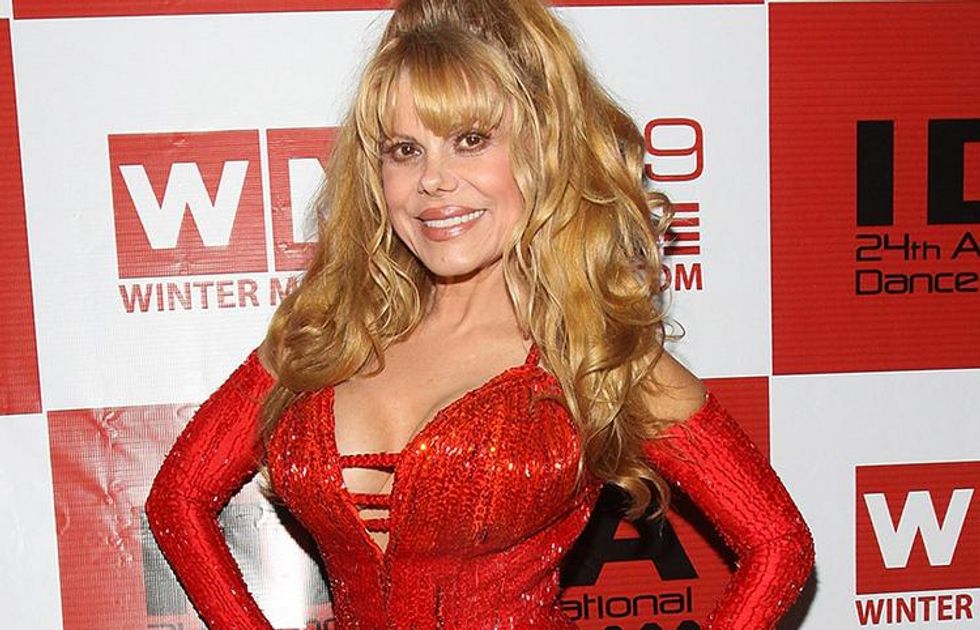 CHARO
Born in Spain, the fiery bombshell was a mere teen when she married 66-year-old bandleader Xavier Cugat. She became famous on her own, shaking her culo and yelling "cuchi cuchi" while pretending she still didn't know a jot of English. (She was sort of the original Sofía Vergara.) Actually, Charo happens to be a brilliant flamenco guitarist, though fans of The Love Boat came to admire her for just being aggressively zany.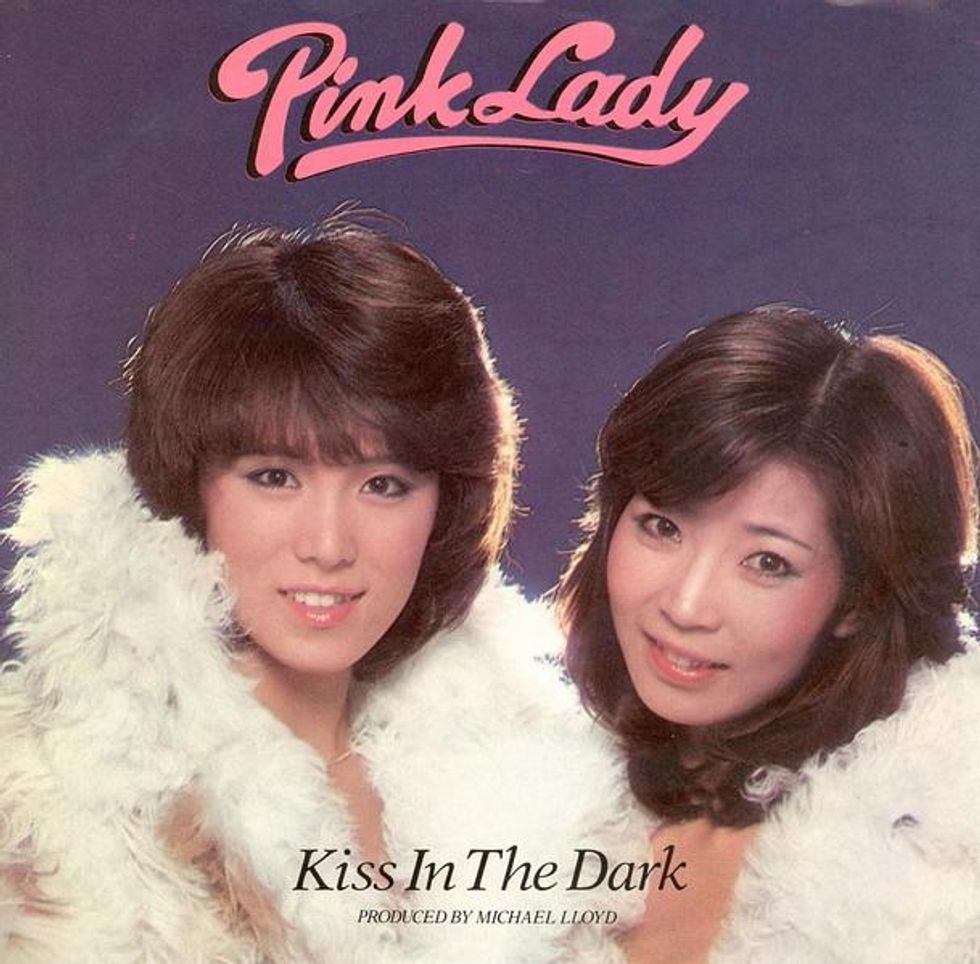 PINK LADY
The Japanese singing duo -- consisting of "Mie" (Mitsuyo Nemoto) and "Kei" (Keiko Masuda) -- made a mild splash with their song "Kiss in the Dark," which peaked at #37. But people were desperate for a new Donny and Marie, so they were given their own network variety show in 1980, only to have everyone realize they barely knew a word of English, and unlike Charo, they weren't pretending. So they added a comic (Jeff Altman), tossed in guest stars (Red Buttons, Florence Henderson), stuck Jim Varney into some sketches, included a hot tub, and coached the girls on learning their material phonetically, then lipsynching it. They shouldn't have bothered. The Krofft brothers production lasted a mere five episodes, and then the gals were sent back to Japan with a one-way ticket. But to me, they were -- and always will be -- huge stars.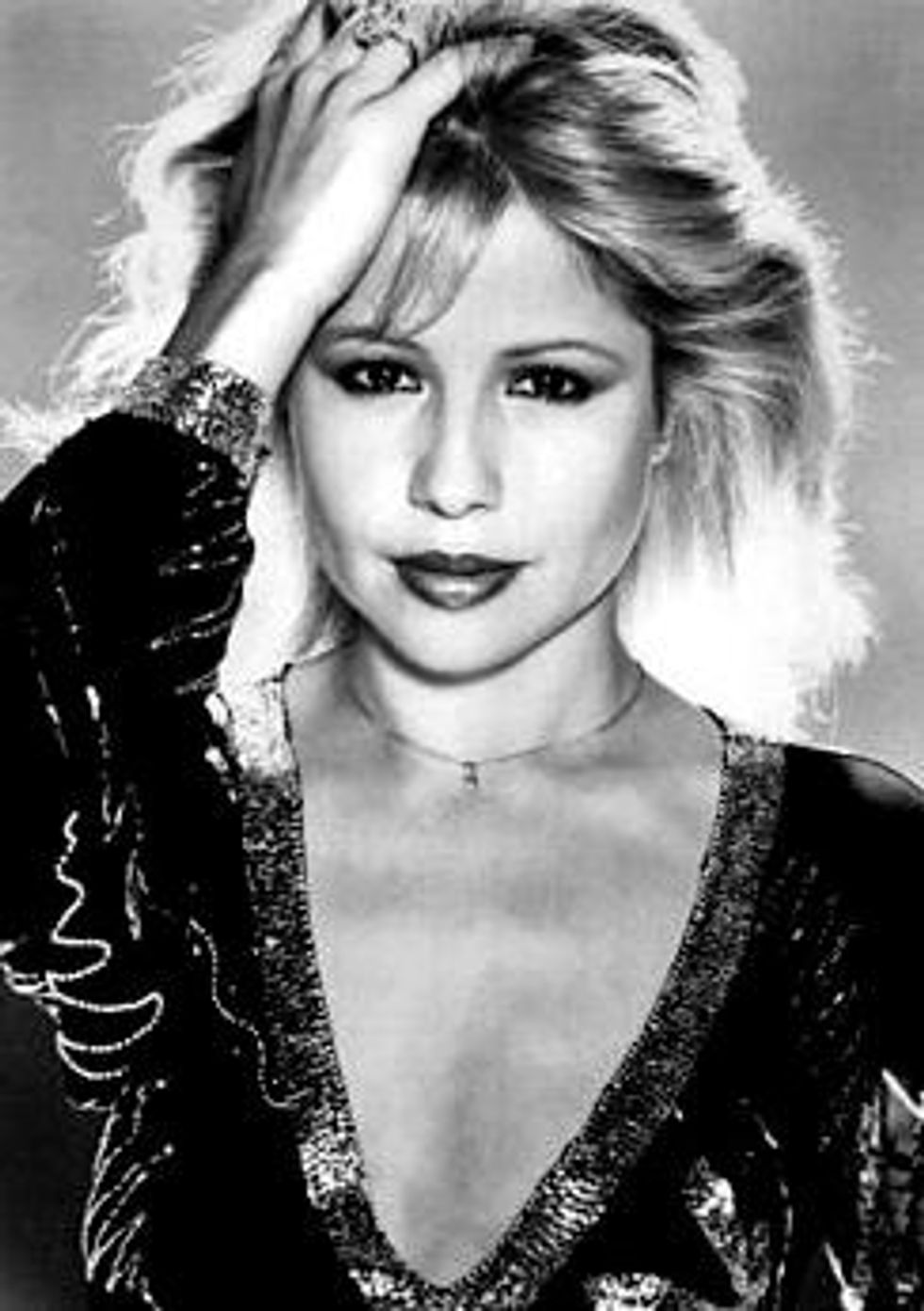 PIA ZADORA
The Hoboken-born singer/actress started out in supporting roles on Broadway, then popped up in the 1964 B-movie Santa Claus Conquers The Martians. She married rich man/movie mogul Meshulam Riklis in 1977, and that changed her visibility in a massive way. The 1981 camp classic Butterfly won her a Golden Globe, but also the Razzie, as Pia became the decade's most overused gag. But she's spunky and fun, and I've gotten lots of enjoyment not only from Butterfly, but from The Lonely Lady to -- and from Pia herself!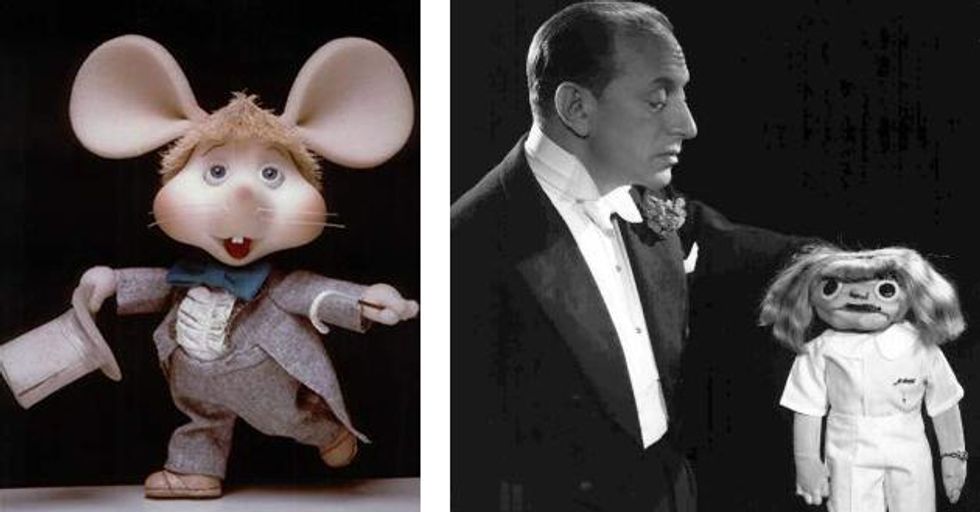 TOPO GIGIO AND SEÑOR WENCES
The star of a kiddie puppet show that aired on Italian and Spanish TV in the '60s, Topo became a worldwide sensation by making frequent appearances on The Ed Sullivan Show, Sullivan clearly enamored with the impossibly cute creature. Charming yet bashful, Topo openly flirted with the neckless Ed, which was certainly interesting since Topo was not only an animal, he was male! And Topo wasn't Sullivan's only crush. The TV host was also mad for the creations of Señor Wences -- AKA Spanish ventriloquist Wenceslao Moreno -- who was muy popular in the '50s and '60s. His character Johnny was done by drawing a boy's face on his hand, throwing a little wig on top, and moving the fingers to eke out some chatter. His character Pedro was basically a head in a box, but more funny than macabre. And his catch phrases ("S'awright?" "S'awright!") and cutely "broken English" helped make this señor a phenomenon.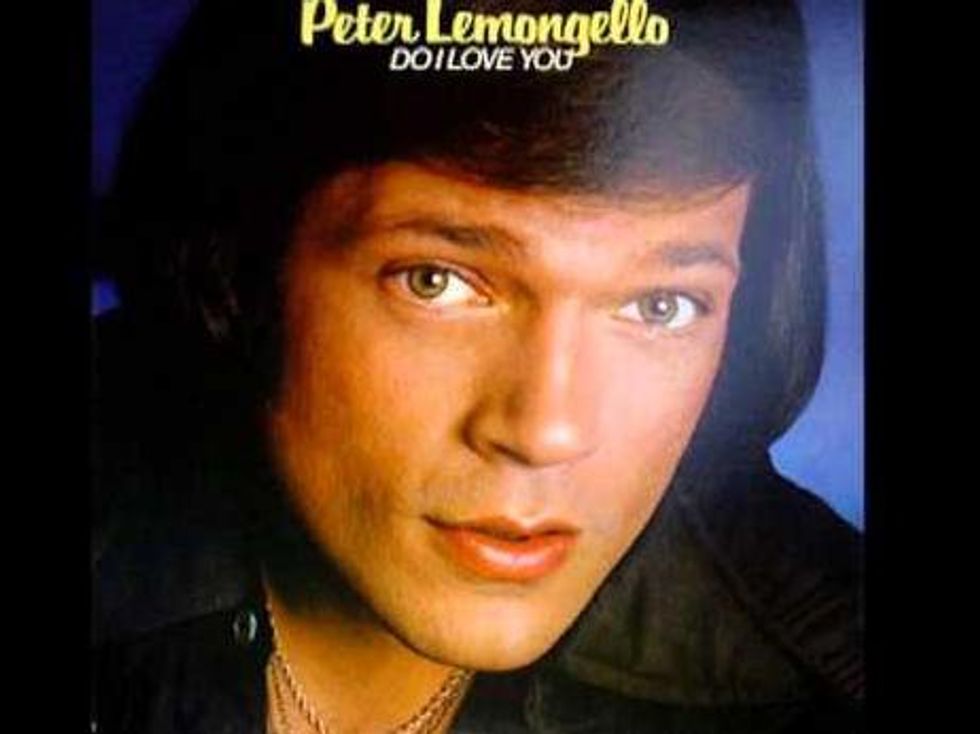 PETER LEMONGELLO
A sort of nouveau Jack Jones, Lemongello had Prince Valiant hair and a pretty face, but he couldn't seem to make it through traditional channels -- like the music industry -- so his debut album, Love '76, was sold exclusively through TV commercials. And that approach worked! The guy's crooning was so omnipresent on the tube ("Yes, Peter Lemongello has created a new kind of music…") that people lined up to hypnotically buy it in droves. Lemongello went on to be big in Branson, Missouri.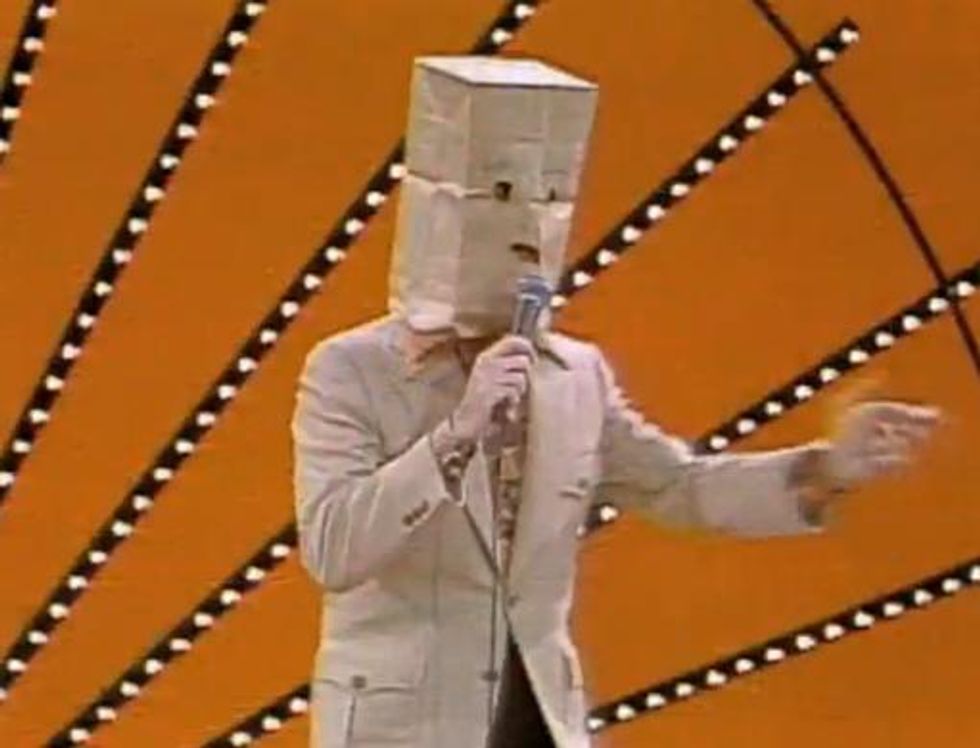 THE UNKNOWN COMIC
Canadian actor Murray Langston had been on a lot of TV shows, but he was in financial straits when he got the offer to appear on The Gong Show, which ridiculed untalented people as millions cheered. Embarrassed, Murray wore a paper bag on his head and delivered rat-tat-tat jokes as the Unknown Comic. In doing so, he became so famous that he was ultimately able to take the bag off.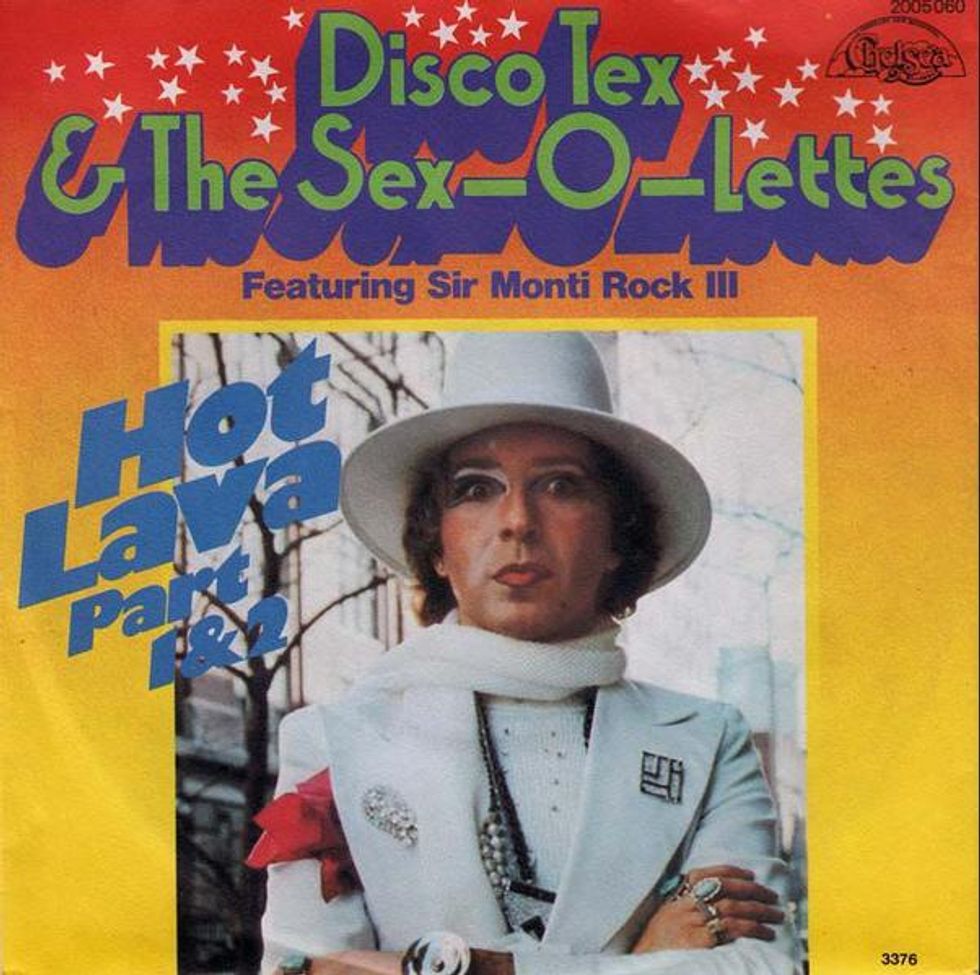 MONTI ROCK III
A Puerto Rican celebrity hairdresser from the Bronx, Monti donned furs, top hats, and other flashy attire and appeared on talk shows, singing disco while throwing bananas at the audience. His 1975 album Disco Tex and His Sex-O-Lettes album was a hit, and he was extra legendary as the DJ in Saturday Night Fever. Today, Monti is an ordained minister, and I would certainly pay attention to his sermons.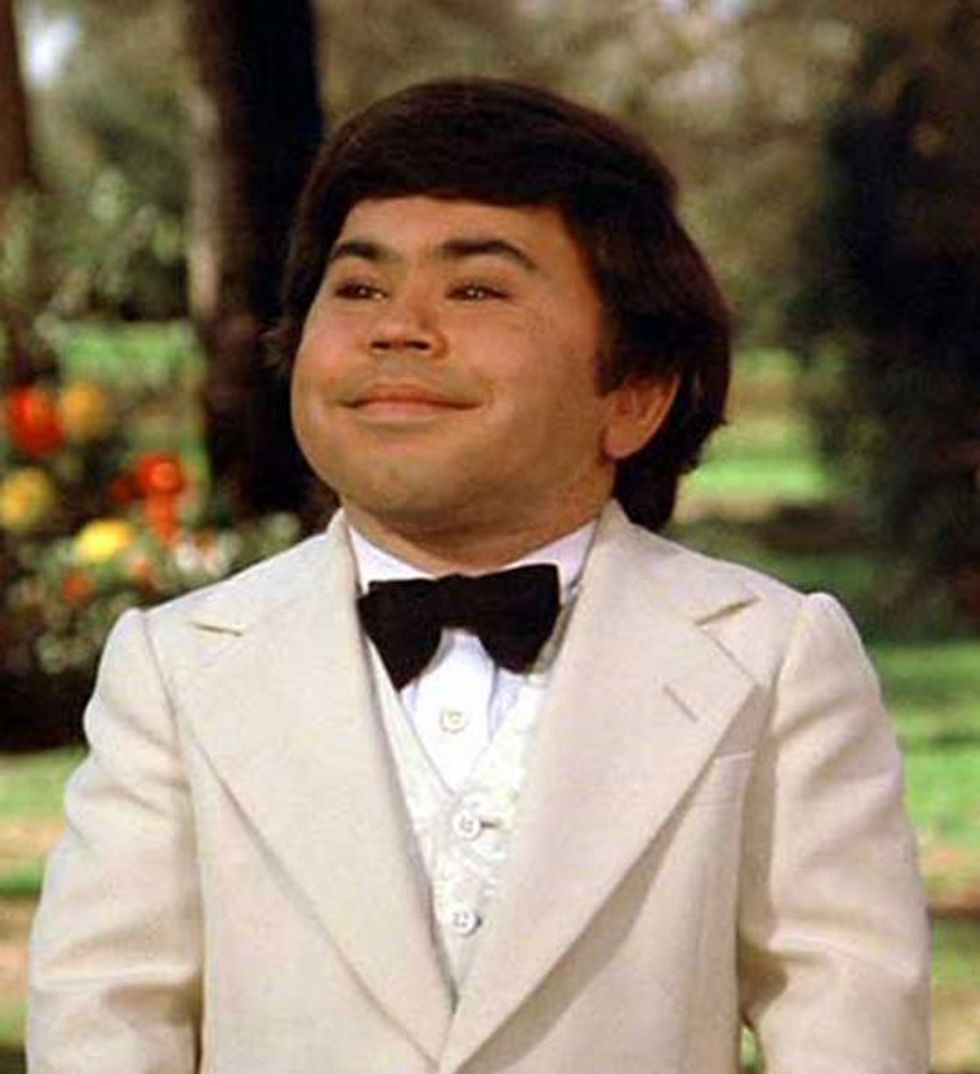 HERVE VILLECHAIZE
A French-born English/Filipino actor, Villechaize preferred to be called a "midget" rather than a "little person." Whatever you called him, he came to attention as Nick Nack in The Man with the Golden Gun and attained superstardom as Ricardo Montalban's assistant, Tattoo, in Fantasy Island starting in the '70s. ("Dee plane, bothhh, dee plane.") Loving his offbeat success a little too much, Villechaize was difficult on the set and ended up getting fired, after which the show tumbled in the ratings. He shot himself in 1993, suffering from health problems.
You May Also Like