The Muppets are welcoming home one of their long-lost brethren, Jack White, for the March 1st season finale of the ABC show.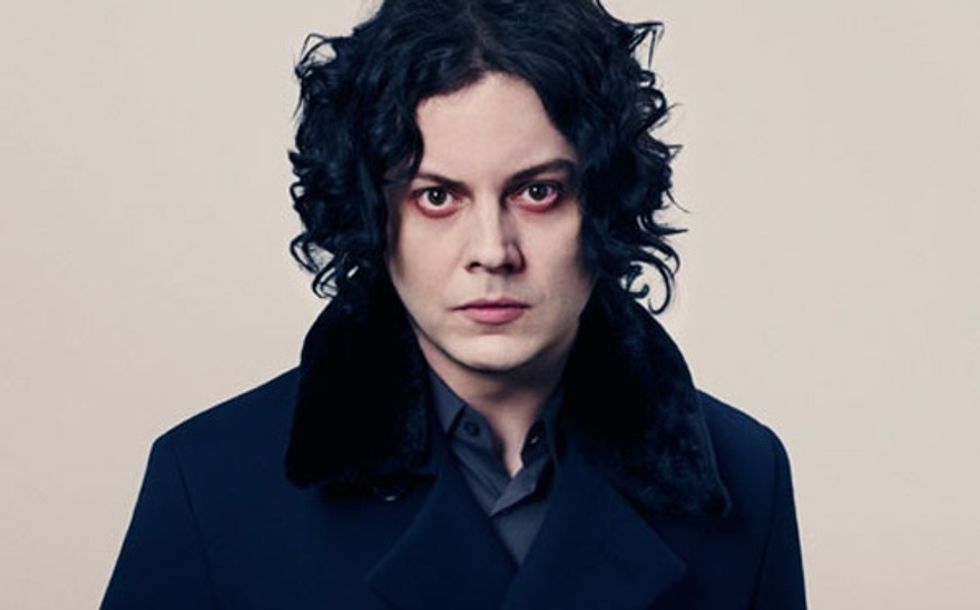 As the world wearily knows, Kermit and Miss Piggy's relationship has been in ruins as of late...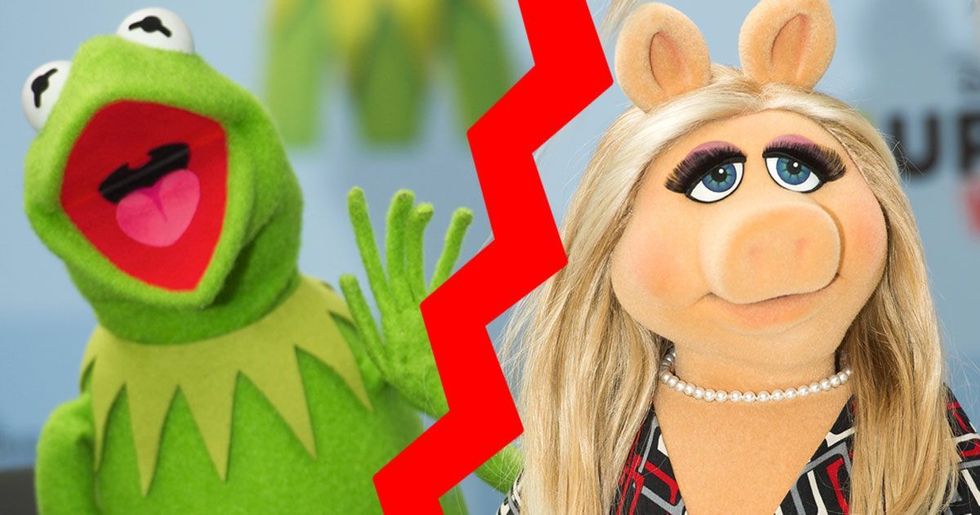 According to White's label, Third Man Records, he will consul the legendary frog on how to win back his beloved sow.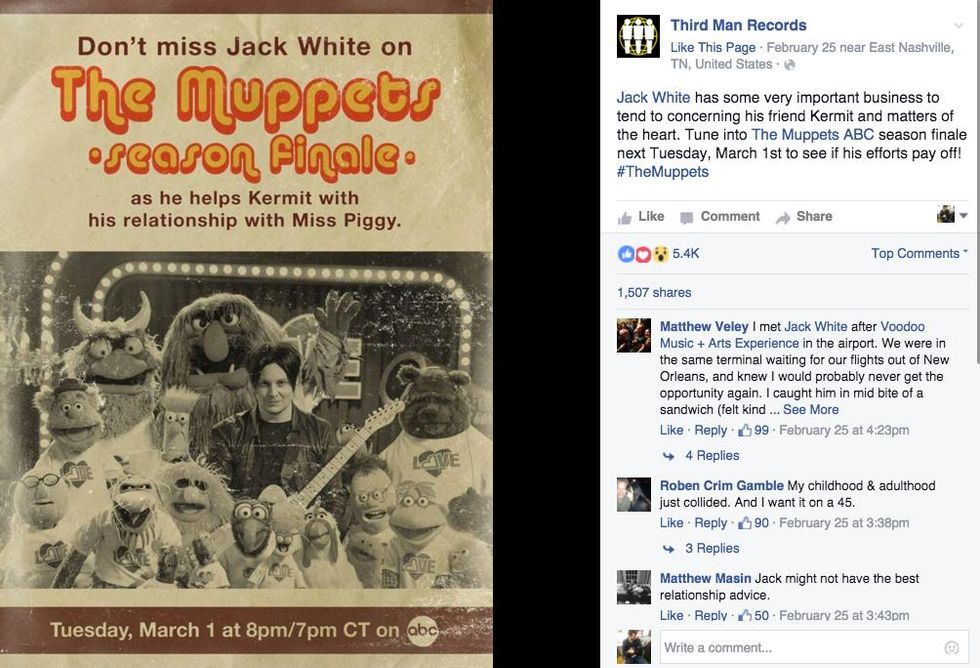 Kerm confirmed the usefulness of Mr. White's sage-like ways: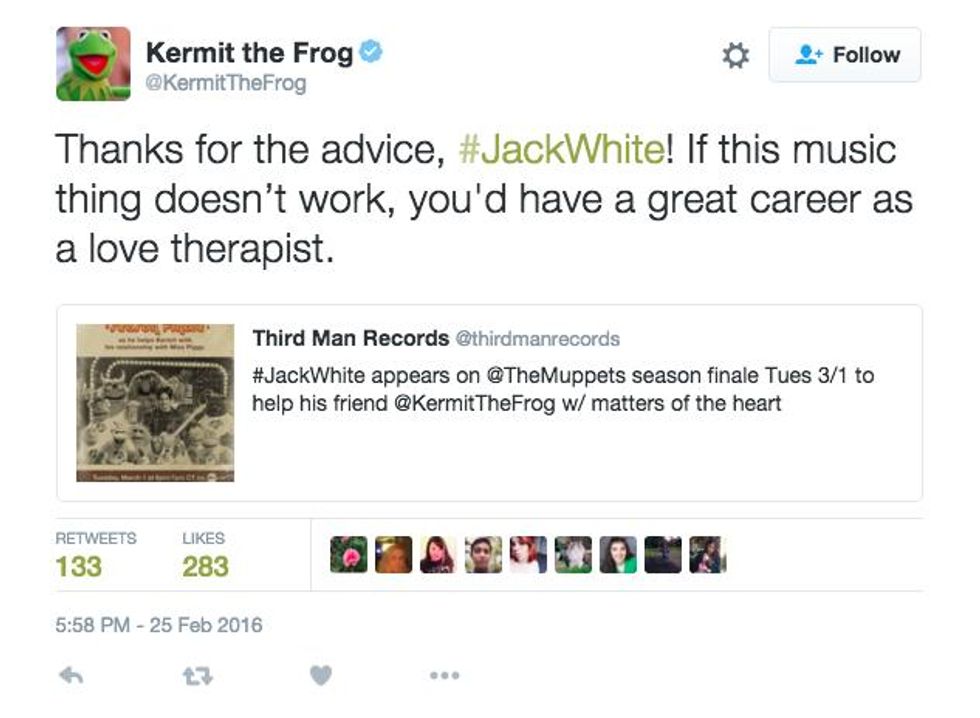 While we're not sure what exactly Jack told Kermit, we do know they sang The White Stripes' 'Fell In Love With A Girl' together in a car.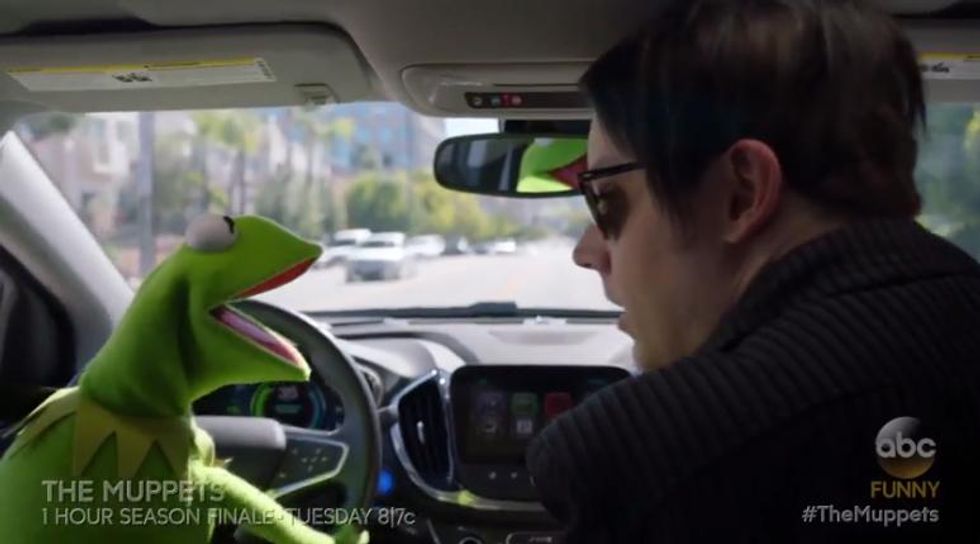 It's glorious.
Watch below.