Welcome to Guys, Guys, Guys month on Papermag.com -- an online companion to our Girls, Girls, Girls issue on stands now. Join us in the coming days as we reflect on the many facets of modern masculinity, queer culture, the subversion of traditional male norms and what it truly means to be a dude in 2016.
Ever since its origins in the Bronx in the '70s, rap music has been a powerful outlet for artists to express their views and opinions about social issues within their communities, particularly where it concerns racism and police brutality. But as much as hip-hop has been used as a tool for raising consciousness, there is still one nagging issue: misogyny. How do you reconcile a genre's legacy of speaking out for the oppressed with its less-than-stellar treatment of women? It's an argument that was re-ignited with the release of last summer's blockbuster, Straight Outta Compton, after an ex-girlfriend of Dr. Dre spoke of their relationship and the domestic violence that ensued.
The conversation regarding misogyny in rap has since continued with a growing discussion surrounding the use of demeaning language towards women from critically-praised artists like Kanye or J. Cole (to name but a very few). In the context of J. Cole, it's a pertinent argument, given how he has used his platform to address social issues related to police brutality. Recently, an anonymous writer sent a poignant letter to the rapper on Thisis2020, a platform created with an aim to provide radical critique of social injustice, that called out the rapper's misogyny in his lyrics. J. Cole was the focus of the writer's attention because he's complicated, at once praised for his thoughtful lyrics about social issues like police brutality, racism and cultural appropriation but also, in this case, criticized for calling women "hoes" and "bitches," often on the very same song.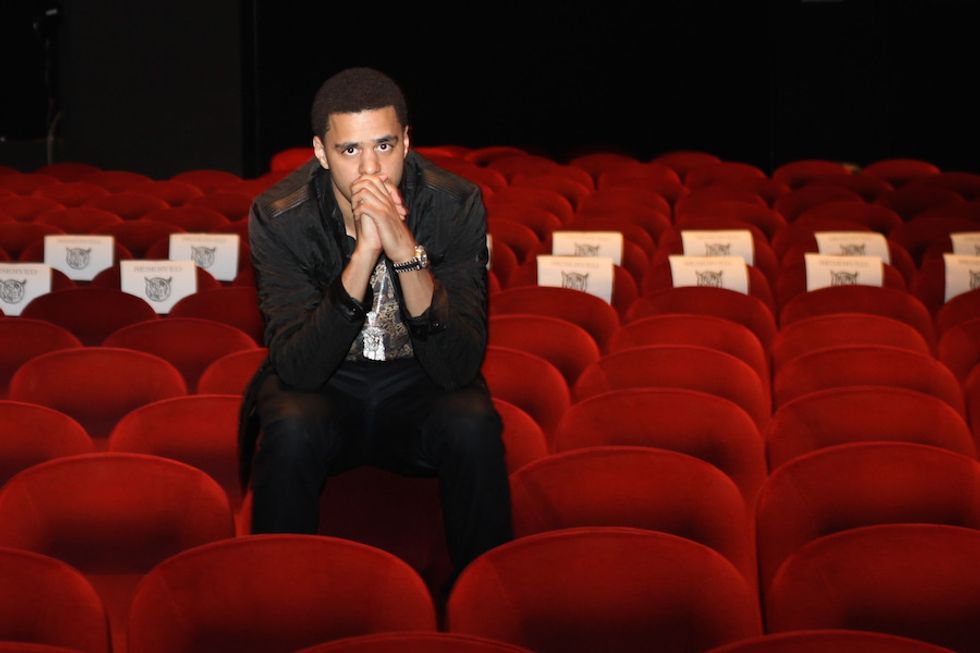 J. Cole. Photo by Laila Bahman/BFA.com

While it's somewhat unfair to charge J. Cole alone with misogyny in music, he presents an interesting case as a 2016 torchbearer for 'conscious rap.' Fans and critics are the ones that often label artists as socially aware and that's often based on their own criteria for what makes one adept at sociopolitical commentary. It's very easy to blame the rapper when it comes to misogyny within hip-hop, but rap fans, particularly male fans, who consider Cole's content to be 'conscious' need to raise their standards. Fans are often willing to overlook the sexism that occurs in some music especially if those same songs contain political messages that are otherwise necessary and vital to the cultural conversation.
Selma director Ava DuVernay expressed this dilemma best when she live-tweeted her review of Straight Outta Compton back in August. DuVernay spoke of her relationship to hip-hop and how it can often feel like being in love with your abuser.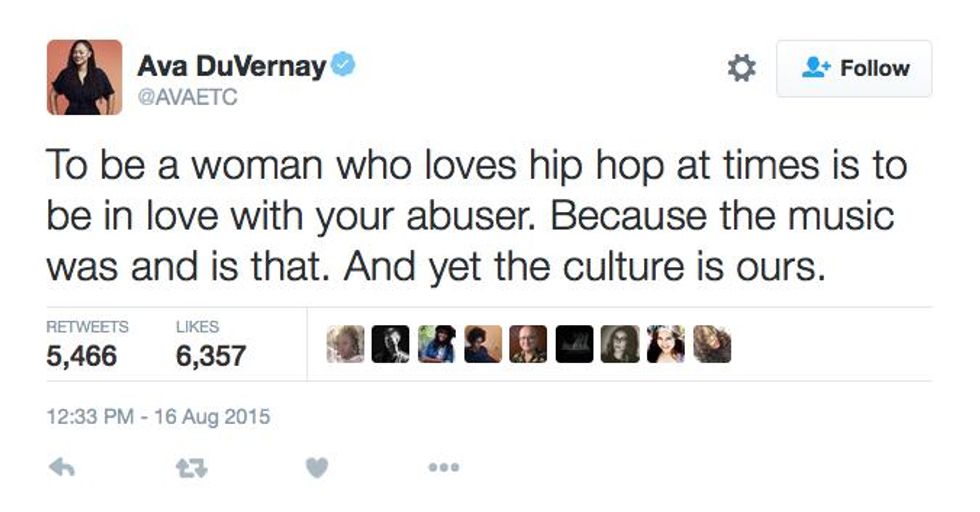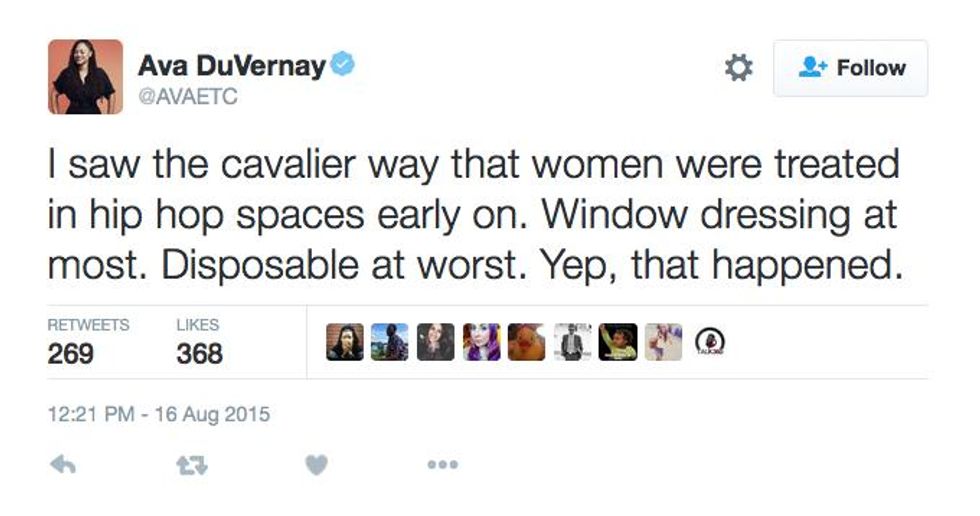 Society has always looked to celebrities and luminaries to speak on issues of the world and it's one way of being able to connect to people who are so far removed from everyday life. When we hear that our favorite artists feel the same way about social issues or they tweet #BlackLivesMatter, we can relate to them on a more personal level. But male fans can often fail to empathize with female listeners when they praise artists such as J. Cole. And just because artists like him fight on behalf of one group, does not give them a pass to disparage another.
Conscious rap should be the pantheon of nuanced social commentary -- after all, hip-hop was born out of a need to voice frustrations. But in order for it to progress, rap fans themselves need to address their own standards when it comes hip-hop and the intersectionality of politics and more open and honest conversations need to be had online via social media. If artists are held to a higher standard, not only does that bolster their other messages, but it also reveals that hip-hop truly is a force for progress and social change.
Splash photo by Sam Deitch/BFA.com.

You May Also Like