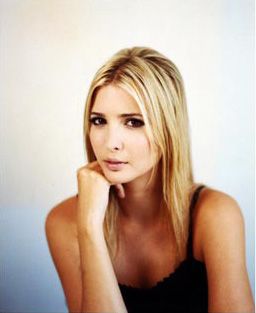 Ivanka Trump, the First Daughter of New York real estate, is expanding her empire. Along with her brothers Donald Jr. and Eric, 'Vanka (as George Wayne repeatedly referred to her in his recent Vanity Fair interview) is bringing Quattro Gastronomia Italiana, a South-Beach-based Italian restaurant, to the Trump SoHo Hotel Condiminium next spring. Identical twin bros, chefs Nicola and Fabrizio Carro, will head up the kitchen. To mark her entry into the jaws of the New York restaurant world, we asked her to tell us her top five favorite restaurants around the world.
Pepe's in Cabo San Lucas, Mexico: "Serves Mexican cuisine."

Hanger-7 in Salzburg, Austria: "A private airport hanger"

Supper in New York: "Italian cuisine in the East Village"

Sixteen in Chicago: "I love the views and the food."

DJT in Las Vegas: "Modern American cuisine in the Trump International Hotel and Tower"