While Donald Trump's imploding campaign lets out long, farty billows of hot air day after day, Ivanka Trump is going to the movies.
Trump's oldest daughter took in a screening of Wes Anderson's The Royal Tenenbaums at McCarren Park's free outdoor Summerscreen series last night with her husband, Jared Kushner. As young millionaires do.
Still, something seems off about this: Ivanka, who lives on the Upper East Side, went to another borough to sit on a concrete basketball court amid hundreds of sweaty people and watch a movie she could easily just stream from her private jet-sized sectional couch? As most New Yorkers know, you don't just visit boroughs you don't reside in voluntarily! Ever!
Or, perhaps she and Kushner truly were just in the neighborhood (Kushner owns luxury condo 184 Kent, which, Free Williamsburg notes, keeps catching on fire) and Ivanka is particularly drawn to Anderson's 2001 gem about an egocentric buffoon trying to con his way into his adult children's lives?
Or maybe she's a big Mordecai fan?
Free Ivanka.
Cue Elliott Smith.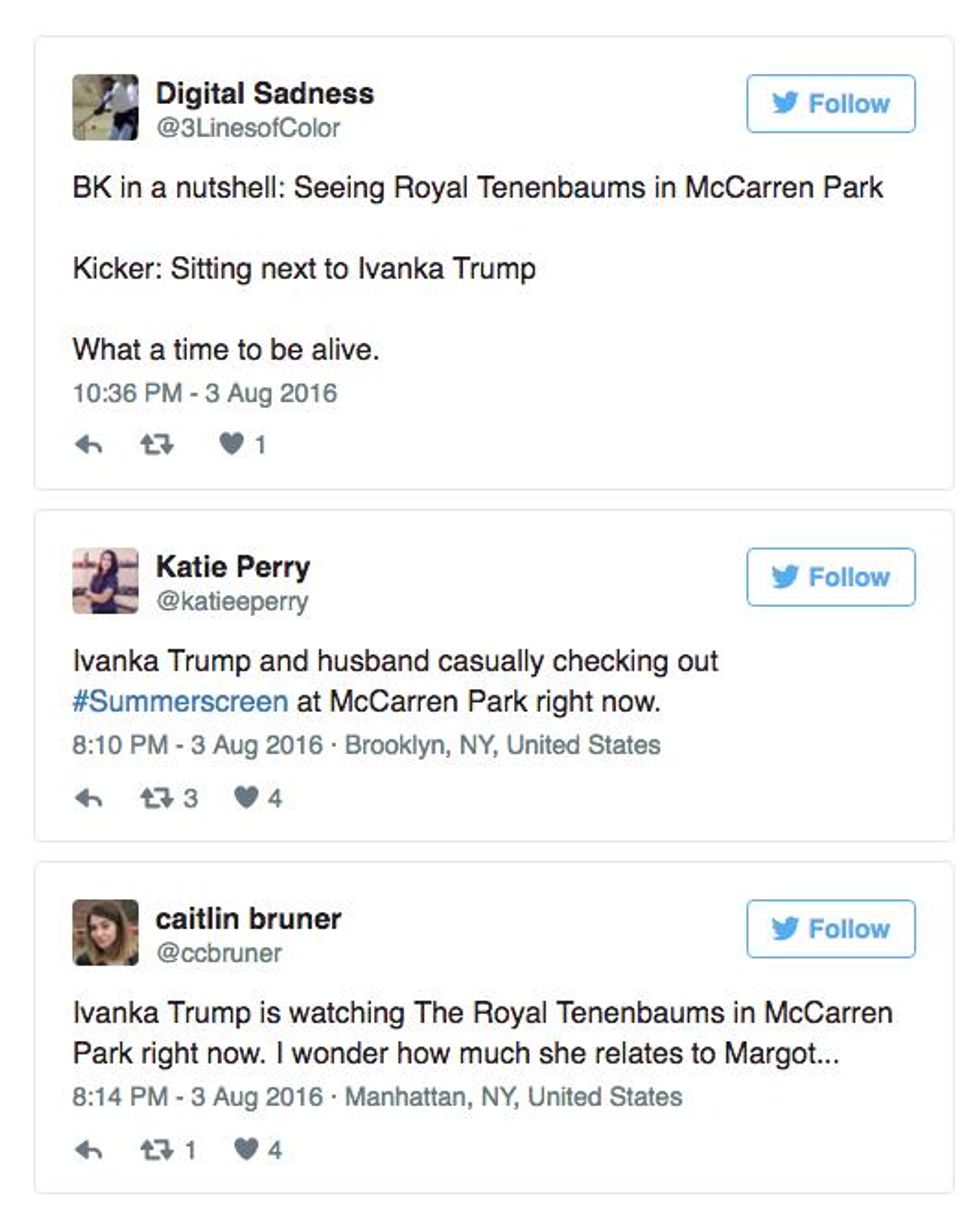 (H/T Free Willamsburg)
photo by Billy Farrell/BFA.com