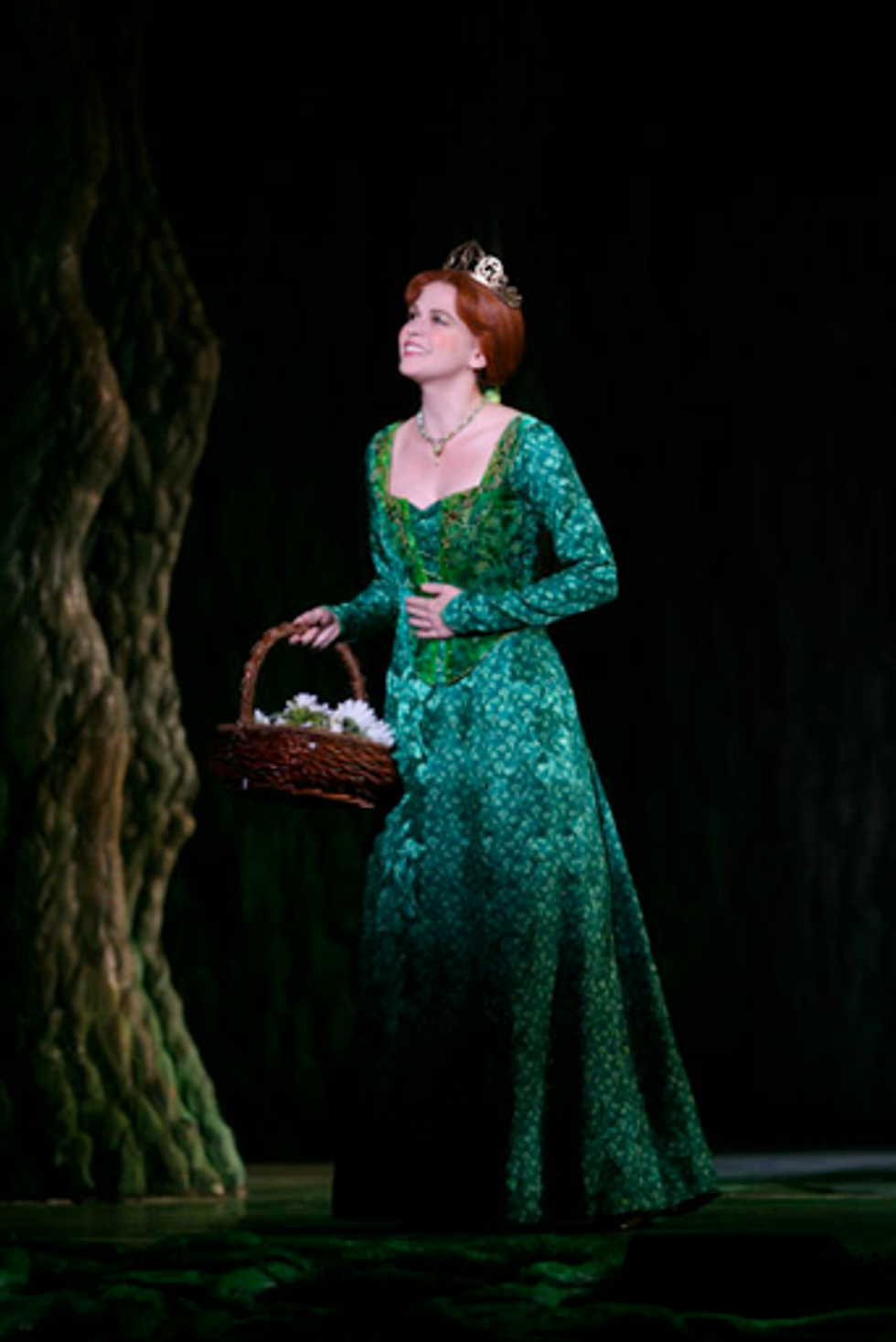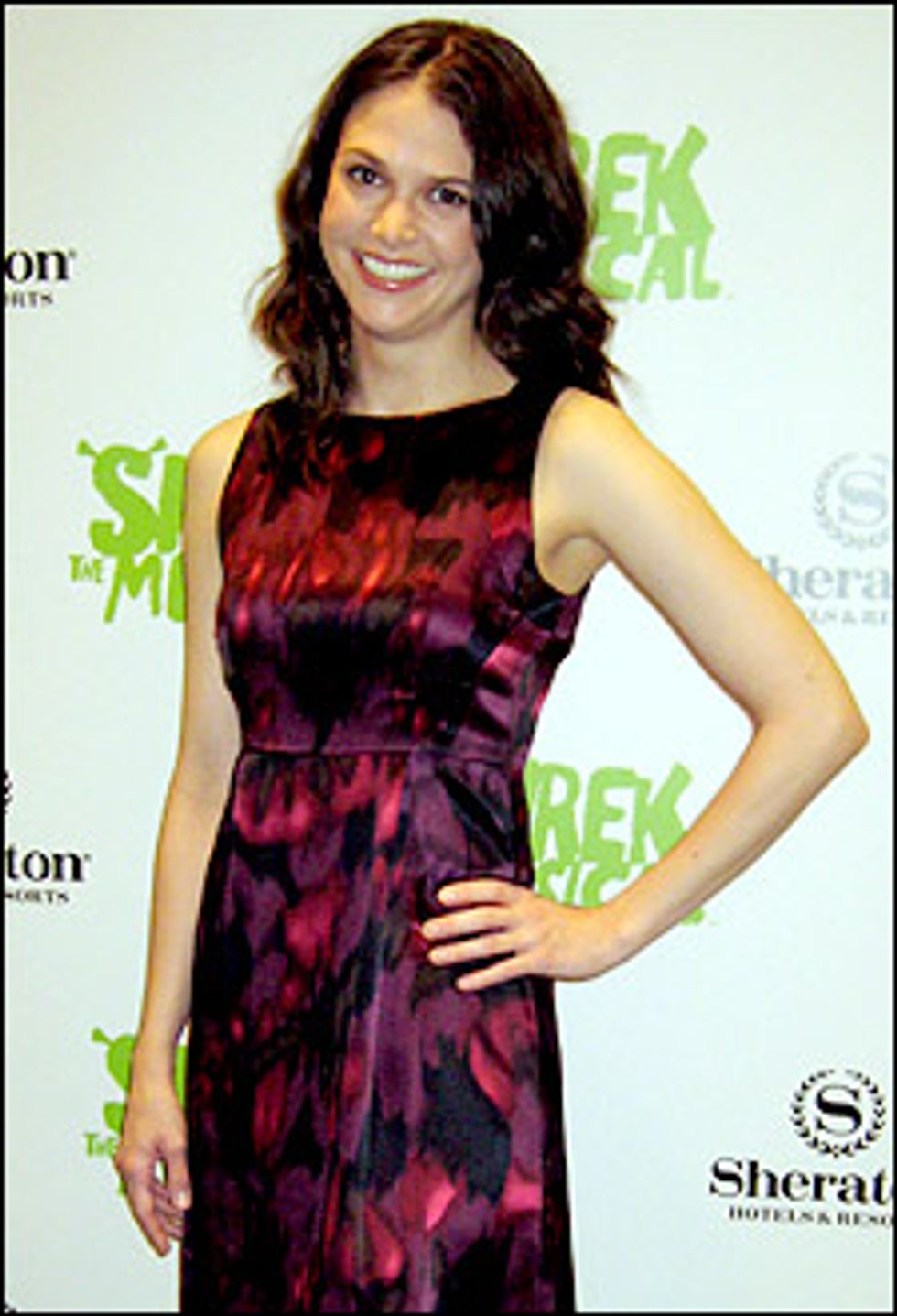 Disney better watch out with their highfalutin movie-to-Broadway-musical-monopoly that has been receiving increasingly fewer and fewer appreciative remarks from the critics with each half-hearted transformation. Dreamworks is the new kid on Broadway and they are rolling in with their own money-making machine (inconsequently large and green)–Shrek The Musical. The show doesn't start previews until November 8th with an opening on Dec. 14th but the cast and creative team shipped out to Seattle for an out of town try-out last month and The Seattle Times gave the corporate giant (Get it? giant!) a pretty positive and warm review, "Whatever the shortcomings of Shrek The Musical, and there are some, this world-premiere show at 5th Avenue Theatre has going for it something that too few splashy, screen-to-stage tuners possess: real heart," wrote reviewer Misha Berson. Sounds more promising than Disney's uninspired The Little Mermaid, which opened last year at the same time. The cast is made up of Broadway vets Brian d'Arcy James (Shrek), John Tartaglia (Pinnochio) and Christopher Sieber (Lord Farquaad) and the book and lyrics is by the well-respected playwright David Lindsay-Abaire who won the Pullitzer Prize for Drama in 2007 for his play Rabbit Hole, which should make the critics happy.
And you can't forget Sutton Foster, Broadway's reigning queen, who I chatted with yesterday at a meet the press day. Foster also happens to be playing royalty on stage as well -- Princess Fiona, Shrek's beautiful yet unpretentious love interest. "She's awesome," gushed Foster, the only girl in the principal cast. "She's the unconventional princess. I get to wear a crown and then she also kicks butt and breaks out into dance numbers and farts and burps. It's the idea that people look at her and they go 'oh you are a stuck up princess' and she's like, 'No I'm not'. I get judged like that 'Oh you're a typical Broadway actress' and it's like actually I'm so much more than that."
But Shrek The Musical has undergone a lot of changes since starting out in Seattle."When we would be performing at night we'd also be performing from 1 to 5 during the day with changes and new songs. I think the first week we were in previews they cut two songs in the show and wrote two new ones," said Foster. But she praised the creative team for continuously working to make it better. "So often you get into a situation of like, 'Nope it's done. This is it. And you're like but it could be better or it could be this or that, but this creative team is incredible it just blows my mind."
There have also been a few casting changes since Seattle. Chester Gregory, who originally played the Donkey, will be replaced on Broadway by Daniel Breaker, the star of last year's rock musical Passing Strange and the role of the Dragon has been reconsidered resulting in the actress who was playing the part to leave the show.
It's hard to overcome the negative stigma attached to the blockbuster-movie-to-musical remake but it seems the cast is desperate for the audience to understand that their production is more than just an easy buck. "I'm terrified! I'm totally terrified," Foster admits. "But I'm not nervous. I want people to like it so badly and I want people to enjoy it and have fun, but then I also feel so strongly about it that if people like it awesome and if people don't that's fine too because I like it."
Left: Sutton Foster as Princess Fiona; photograph by Joan Marcus. Right: Foster at yesterday's Meet the Press day. Photo courtesy of Playbill.com