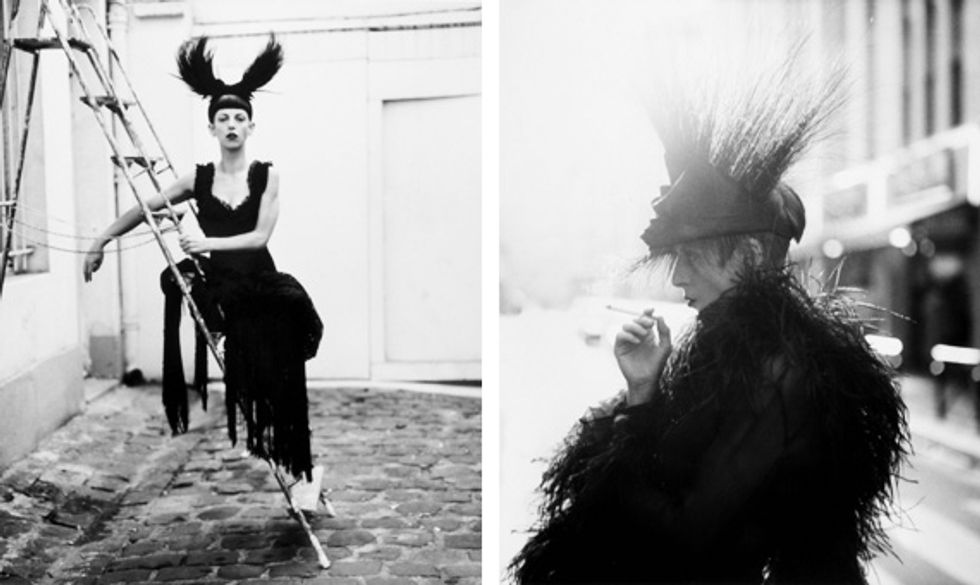 We here at MMBlog have heard a horribly upsetting and devastating rumor that style legend Isabella Blow has died. A source close to Mr. Mickey has said that the cause of death is suicide, but we're hoping it's not true -- though this would not be Blow's first attempt (she jumped off a bridge), and her friends have been concerned about her for some time.
Blow hadn't lost her sense of humor completely, and after surviving the bridge jump, she joked with Mr. Mickey that she was no longer able to wear heels and had to wear flats.
Blow is an icon to all fashion lovers and has discovered many talents, championing the likes of Alexander McQueen, Jeremy Scott, Sophie Dahl and of course, her longtime collaborator, milliner Philip Treacy.
We are hoping this terrible news is just a rumor, but if it's not, we're absolutely devastated and this is a terrible loss.
UPDATE: The Telegraph has confirmed her death and is reporting that cancer was the cause of death.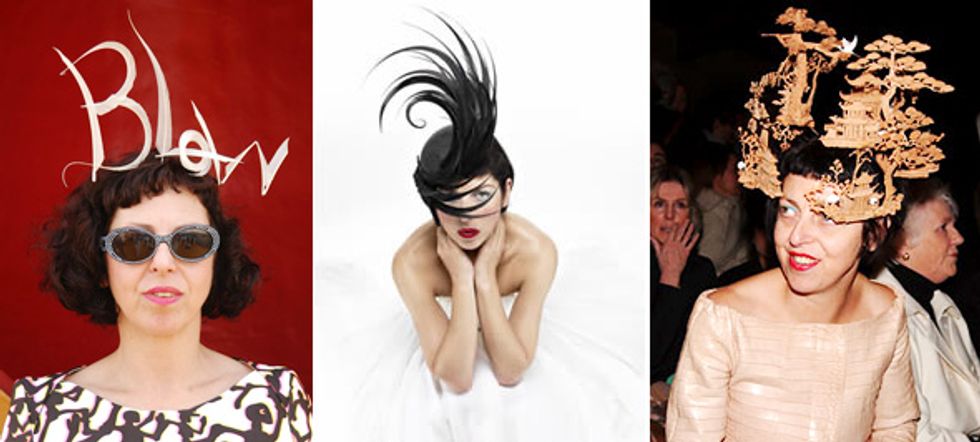 These photos from Style.com
Above photos by Steven Meisel © 1993