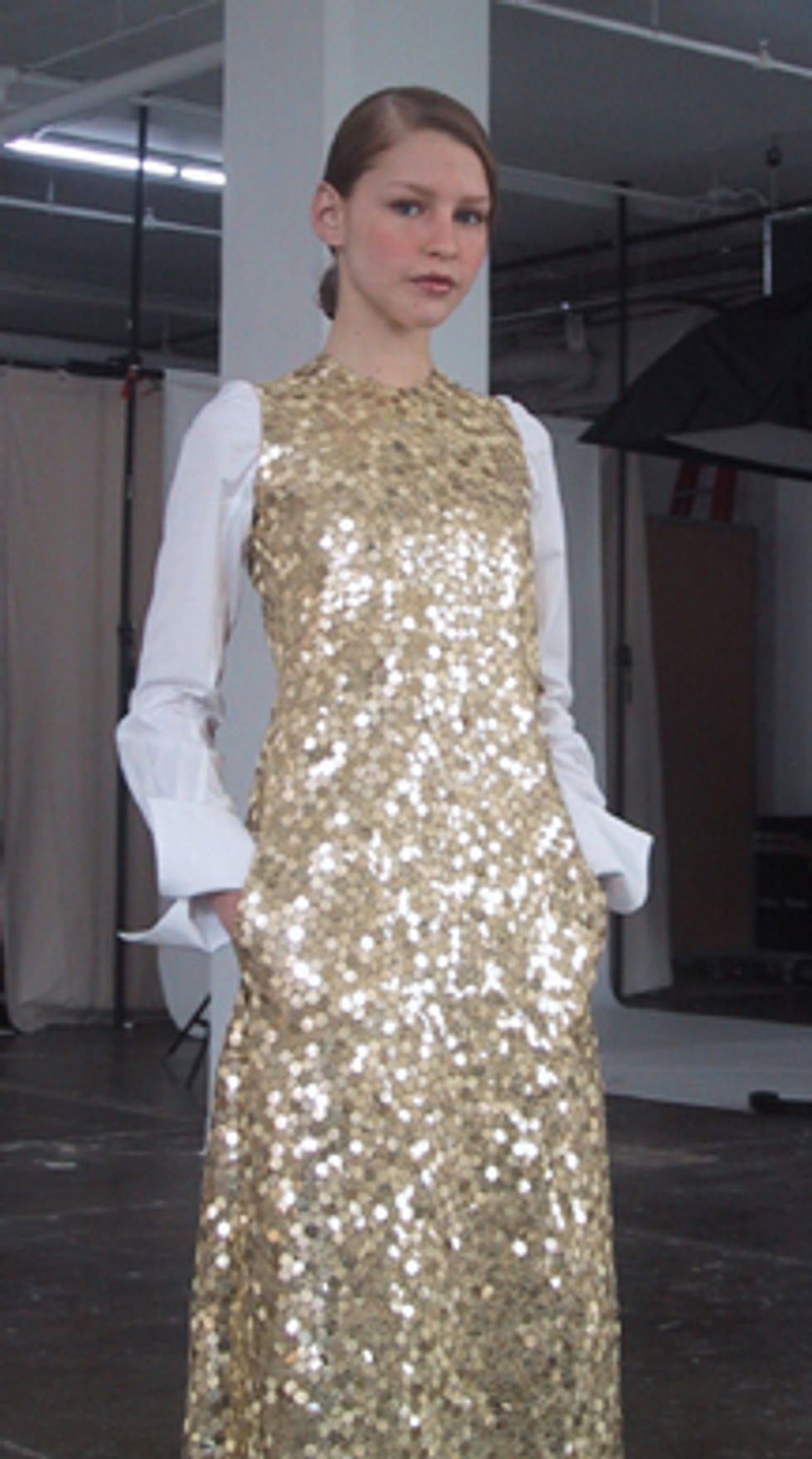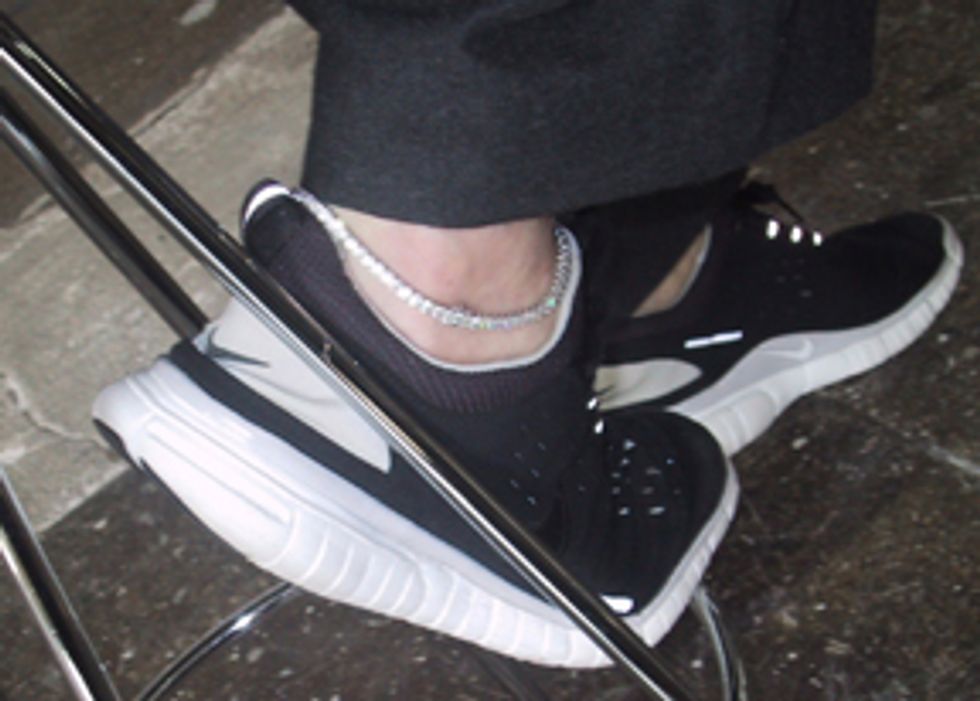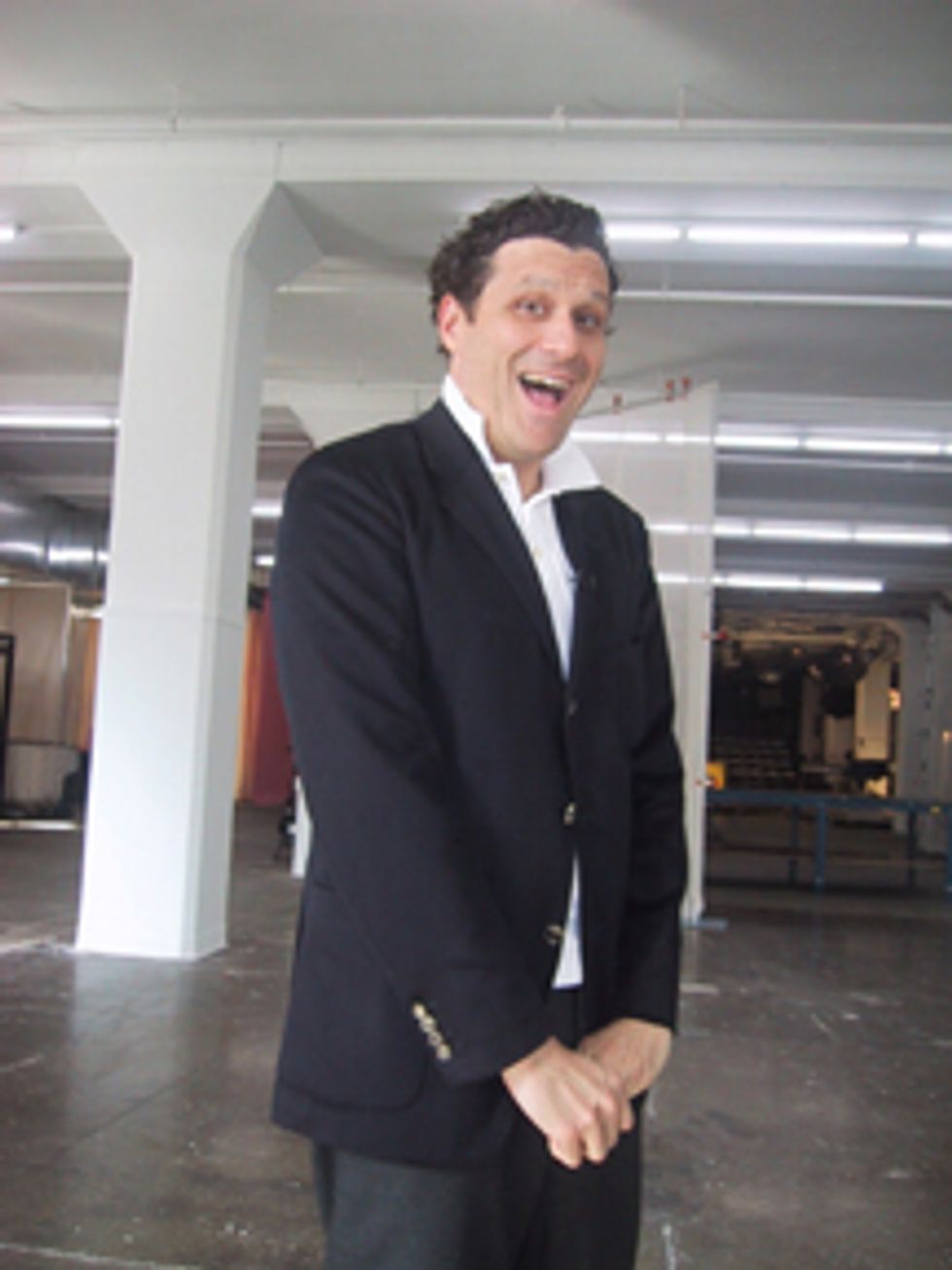 After weaving my way through 1960s styled hippies protesting the war in Vietnam outside my building (for a movie), I proceeded to  my first appointment of the day which was at Isaac Mizrahi's new television studio on 36th street. Isaac was showing his couture line to the press this morning and it turns out his design studio will all be in the same space he is using to tape his new television talk show for the Style Channel. (It starts mid-December and we can't wait!) . When I got off the elevator and walked into the cavernous space, I suddenly realized I was on camera as two television cameras came lunging for me! Oy. Isaac stood up and screamed, "Kim Hastreiter, come in!" He'd been showing his clothes to a gaggle of Harpers Bazaar blond girls and they all stopped what they were doing to invite me in and tape me entering (for his show?).
After the shock of that, the models started showing us his fabulous stuff.  Suddennly the elevator doors opened and Glenda Baily walked out and the same thing happened to her. Isaac screams, "Glenda Baily, come in!" And the cameras descend. Wow.

Anyway, Isaac is one busy man. Not only is he working on his DAILY television show but he has the time to create this gorgeous couture line, a new line of shoes, a new inexpensive line for Target (which we will be seeing next week!) ).  And, of course, designing his new, amazing humongous space he just rented with our good friends Neil Logan and Solveigh Furlung. (Who also designed the Art and Commerce space. They are fabulous) . Isaac's the best. He really knows how to simplify and exalt the everyday. I think his feet say it all about his sense of style.  Check out this photo I got of his amazing diamond pave ankle bracelet (big diamonds!) which he wears with his tennis shoes.  He really knows how to work a yin yang.  The best example of this today was his AMAZINGly gorgeous gold sequin gown with attached white shirt sleeves, making it appear as a jumper. To die for.