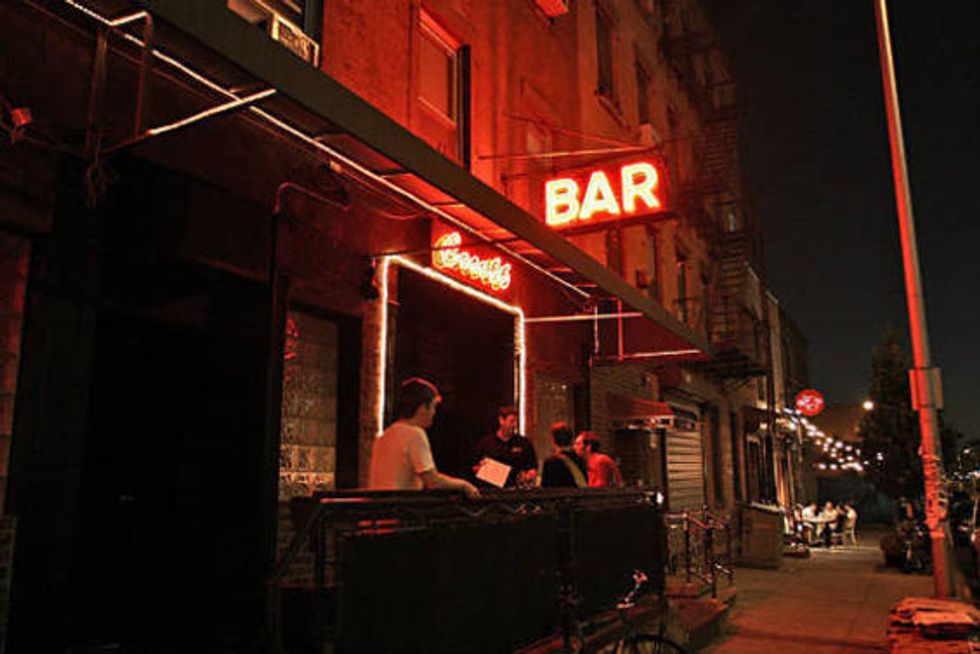 Well here's some unfortunate news: Greenpoint bar and music venue
Coco66
was shut down over the weekend. Though Coco66 has not responded to our request for an interview about what happened,
NewYorkShitty
has confirmation from Deputy Inspector Terence Hurson, of Brooklyn's 94th Precinct, that the bar was raided Saturday by the NYPD and the State Liquor Authority for operating without a liquor license. Owner
David Kelleran
was arrested and all the liquor was destroyed by the SLA.
This isn't the first time that Coco66 has had troubles with the police. In October, the
Village Voice reported
that the club was shut down for, as a manager claimed, the overselling of a Tamaryn/Frankie Rose & the Outs show. (The
Voice
, however, also noted in the same piece that the bar had a NYC Department of Buildings complaint filed against it for having no sprinklers and only one exit. That issue was later
resolved
.)
The promoter for that Tamaryn show,
Seva Granik
, says the bar lost its liquor license soon after the October shut-down (though he can't confirm when) and has been operating without once since. Kelleran, according to Granik, has been trying to get by using the license for next door offshoot Coco68, which doesn't legally extend to 66. Granik also says Coco66 was buying its liquor from stores in the meantime, which is sort of amazing/weird/shocking/funny.
As for the fate of Coco66, Granik is pretty certain that it won't return with booze. "They'll never get a liquor license there again. [Kelleran's] family owns the building, so no one is going to buy it from him and get a license. It's majorly screwed, for many years at least. I hear rumors that he is back out on bail and wants to re-open it without the bar... but we both know where that's going."