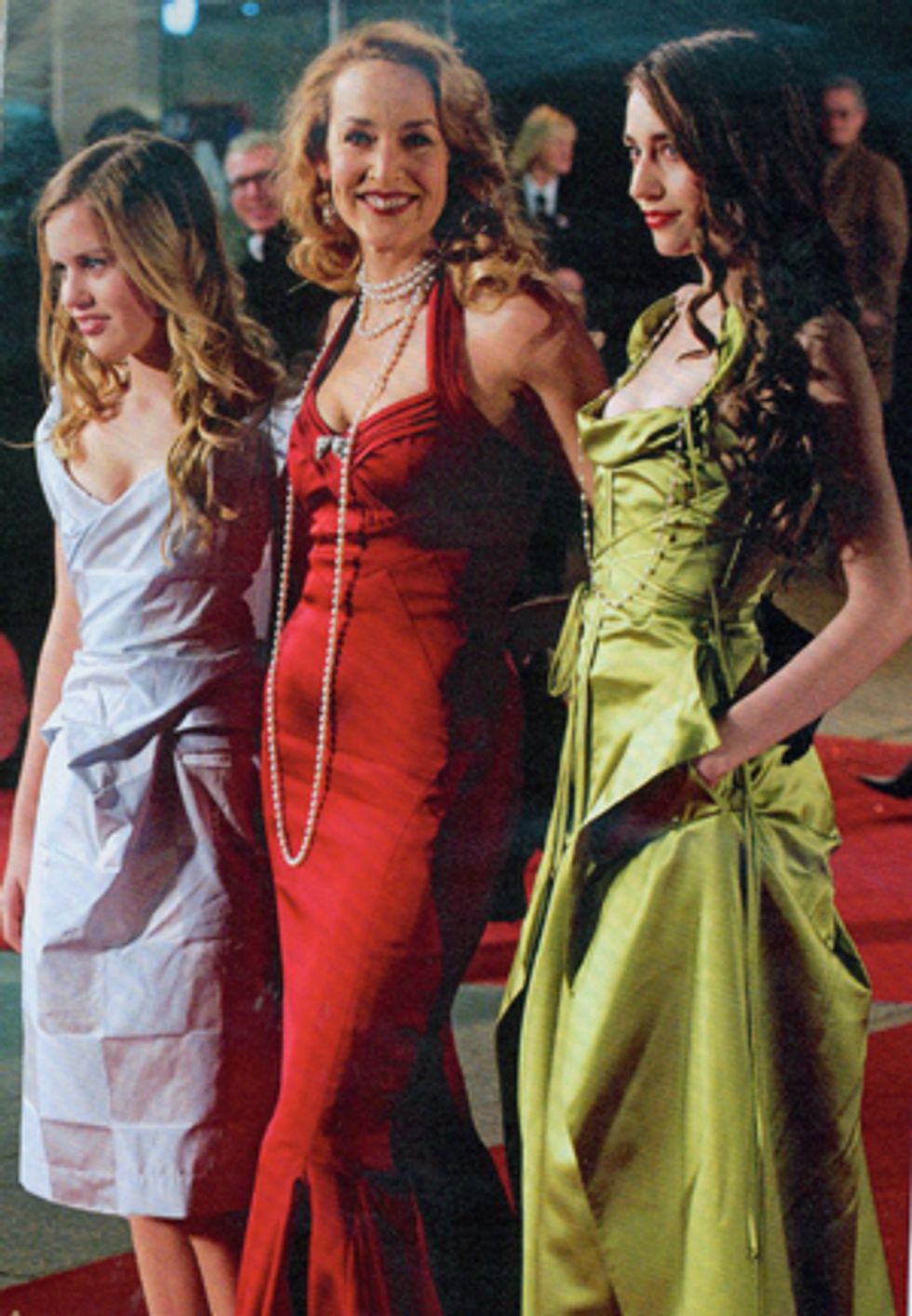 Miss Jerry Hall is a legendary beauty and charmer and MM was obsessed with her VH-1 show Kept, although it was not a huge success in the ratings. Followers of society cuties are well-acquainted with Jerry's elder daughter Elizabeth Jagger (right) who's a Lancome model and former girlfriend of Sean Lennon. But say hi to Lizzie's 14 year old sister Georgia May who's pretty as a picture and ready for editorial coverage!!! (hear that Teen Vogue?)

Here the girls are with Mom at the London premiere of King Kong.

MM is very excited about the new batch of teens on the scene. Coco Sumner (daughter of Sting and Trudie Styler) is another stunning little lady. MM will work on getting some photos of her for MMBlog.