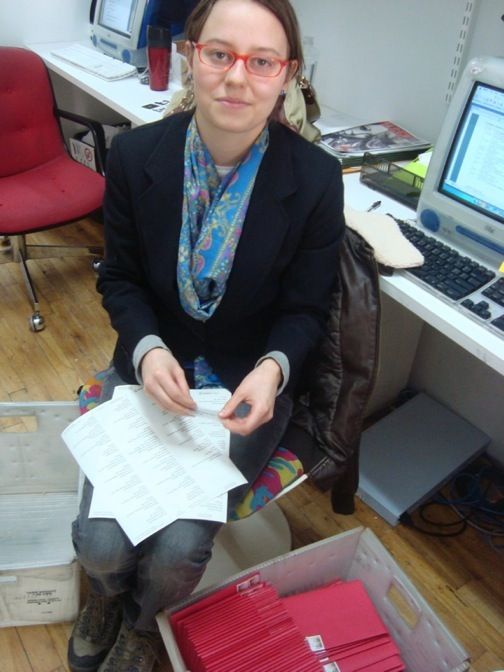 Welcome to our recently resurrected PAPERMAG feature "Intern-al" Affairs, wherein we introduce you to our wonderful spring 2010 magazine, editorial, production and PAPER TV interns. They're hard working, usually dress better than most of the staff, and are vital helps to the daily operations at PAPER and PAPERMAG.com. First up, magazine intern
Mariah Wright
. 
Name
: Mariah Wright
Age
: 19

What do you do at PAPER?
I work in several areas, from advertising to organizing -- whomever needs help.
What are you majoring in?
I'm an arts and design student focusing on architecture, history, and costume design. 
The last book you read:
Don't Get Too Comfortable,
by
David Rakoff
.
The last movie you saw:
An Education.
The last song you downloaded:
"Inner City Pressure" by
Flight of the Conchords
.
The last website you visited
: Staples.com. I was looking for an office chair.

What was the last piece of clothing you bought?
A pair of leggings from H&M.
Describe the perfect night in NYC:
The best night in NYC would be a clear night with bright lights shining through the tress in Central Park, on your way back from a good dinner with people you like.
Your favorite PAPER cover
:
Mary-Lousie Parker

Where would you like to be five years from now? 
In five years I would like to have seen more stuff, done more stuff and begun working on a project that really feels right to where I am in my life.