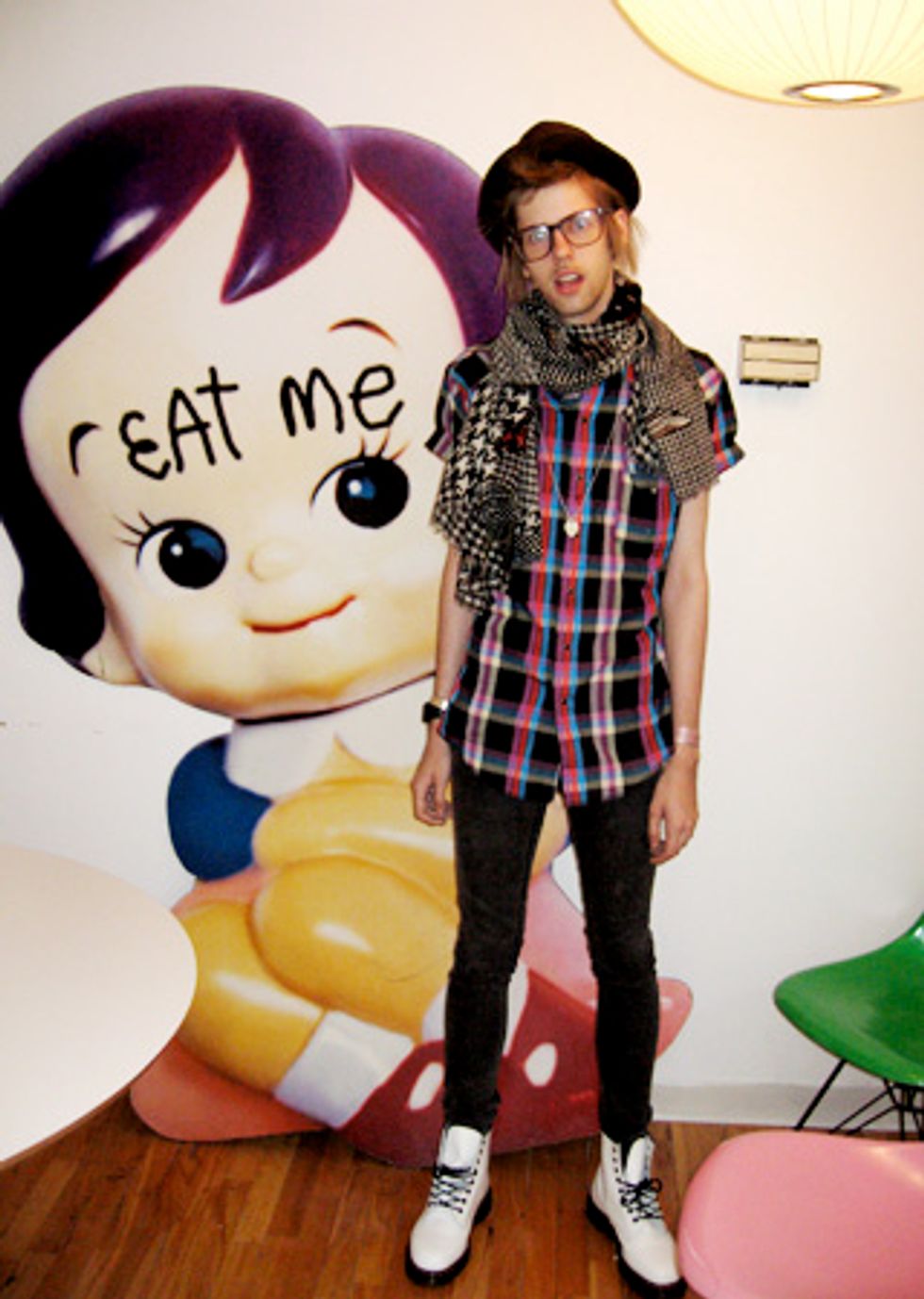 Name: Jordan Kinney
Hometown: Ottawa, Ontario
School: Emerson College, class of '07
Position: Intern of the Fabulous Persuasion
Best thing about interning at PAPER: That the office is in Koreatown.
The worst: Not at liberty to discuss.
Fave PAPER cover and why: First Fergie cover, August '05, because she looks so trashy, y'all.
Fave PAPER person and why: Kim, because she's friggin' hilarious.
Where do you see yourself in five years?: Conducting illegal boat tours in Laos.
Fave free things you do in NYC: Having my picture taken, judging others, appropriating urban culture, MoMA on Fridays!!!!
Facebook or MySpace: "The Space"
Fave blog: One D at a Time and Gawker
Fave designer: Issey Miyake and Anne Taylor (she's really talented).
Fave restaurant: Wendy's
Fave bar: The bar at Chili's… The waitstaff is so friendly there!!!!!!
First five songs that come up on your iPod when you set it to shuffle:
1. Umbrella - Rihanna feat. Jay-Z
2. My Moon, My Man (Boys Noize Remix) - Feist
3. J'attends - Hocus Pocus
4. Loverboy - Ariel Pink
5. How Will I Know - Whitney Houston
Your fashion icon: Jughead from Archie comics.
By Blaire Huntley