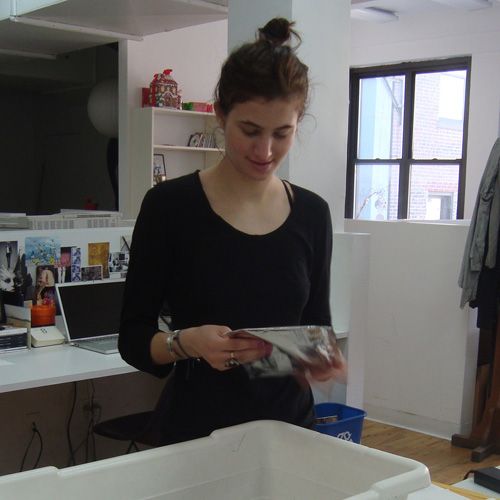 Welcome to PAPERMAG feature "Intern-al" Affairs, wherein we introduce you to our wonderful spring 2010 magazine, editorial, production and PAPER TV interns. They're hard working, always dress snazzily, and are vital helps to the daily operations at PAPER and PAPERMAG. Without further ado, say hello to
Jett Amchin
.
Name: Jett Amchin

Age
: 20


Hometown
: New York, NY

What do you do here at PAPER?
I'm a fashion intern and assist Zandile Blay, PAPER women's market editor.
What are you studying?
Liberal arts and fashion studies at Bennington College.
What's the last book you read, movie you saw, song you downloaded, website you visited and item of clothing you bought?
The last book I read was Island by Aldous Huxley, the last movie I saw was A Single Man, the  last song I downloaded was Should've Taken Acid With You by Neon Indian, the last website I visited was The Cut, and the last item of clothing I bought was jeans.
If you could have dinner with one person who would it be? Real or imaginary? Seymour Glass.
What would your perfect night in New York City entail?
Dinner and a walk through the park-summer weather.
Favorite cover of PAPER?
Julianne Moore!
Who would be on your dream cover of PAPER?
Freja Beha.
Where do you see yourself in five years?
Hopefully styling for a fashion magazine.