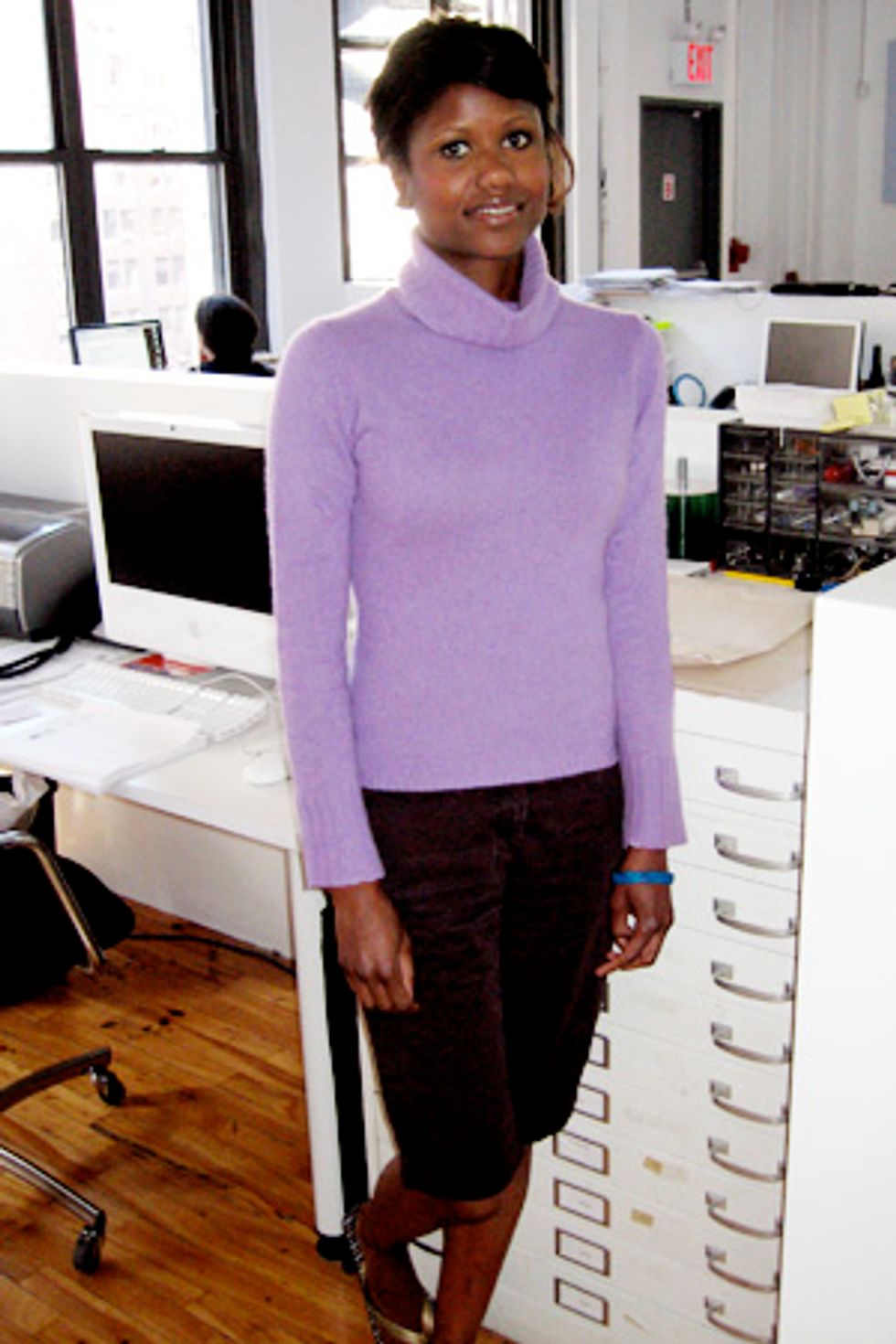 By Blaire Huntley
Name: Sacha Phillip
Hometown: London, Ontario
School: I graduated from University of Western Ontario.
Position: PAPERMAG.com editorial intern
Best thing about interning at PAPER: Contributing to a magazine/website that has been one of my favourites since moving to New York seven years ago.
The worst: That the internship has to end!
Fave PAPER cover and why: Maggie Cheung shot by Jean-Paul Goude. I love his low-tech innovativeness and the way he perfectly captured a moment.
Fave PAPER person and why: Alexis Swerdloff, obviously! :)
Where do you see yourself in five years: Hopefully making my living writing full time (no more side-gigs). Having written and published two books.
Fave free things you do in NYC: Wander aimlessly into adventure.
Facebook or MySpace: Facebook
Fave blog: The Sartorialist
Fave designer: Fantasy? Azzedine Alaia. Reality? Club Monaco.
Fave restaurant: Gnocco
Fave bar: Ten Degrees
Dream superpower: To be able to "defrost" hearts, so that there would be more love and less conflict in the world -- cheesy, I know, but true.