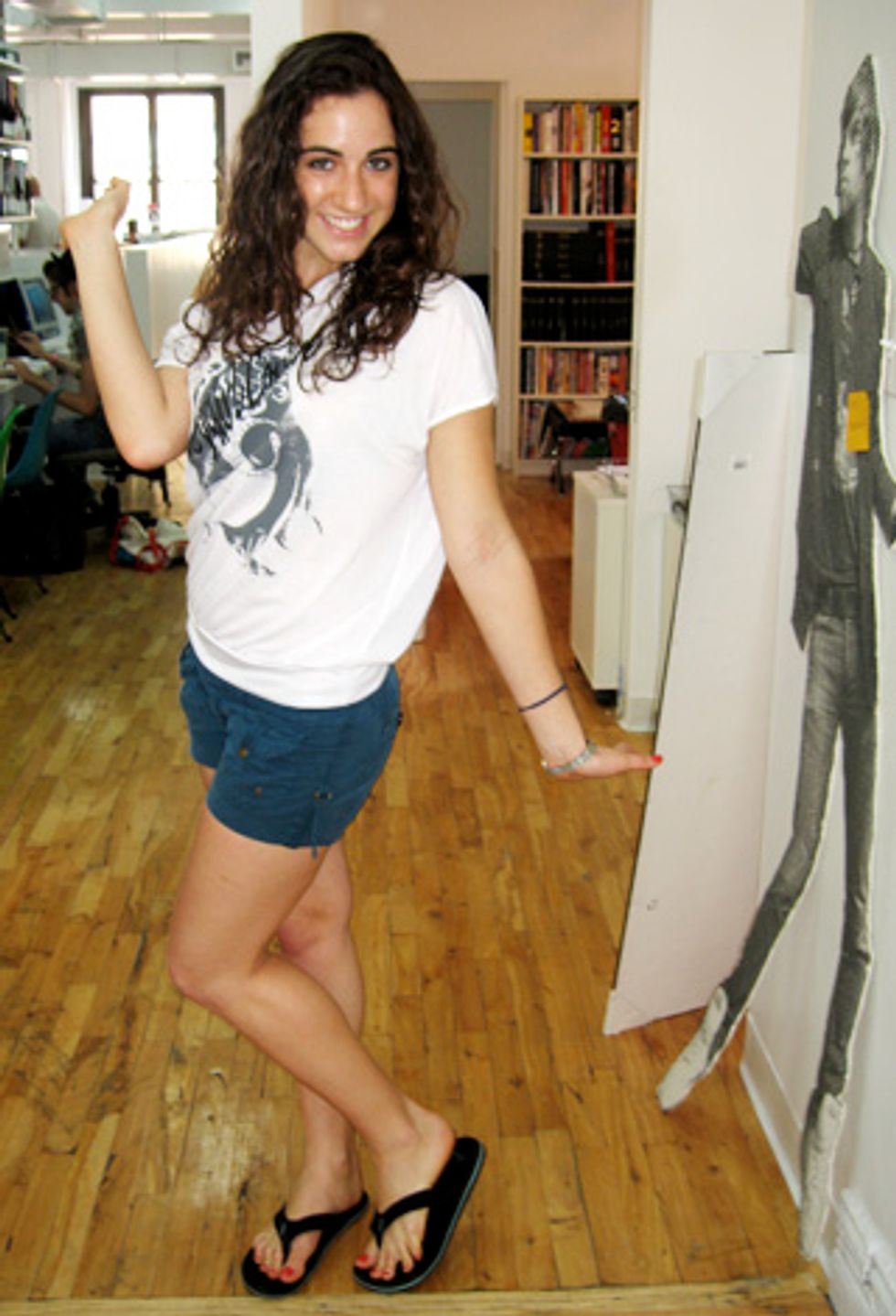 Name: Michal Zebede
Age: 20
Hometown: Miami, FL
School: Cornell University
Major: Visual Perception (Cognitive Science combined with Art History-Film)
Best thing about interning at PAPER: When I got to go to a press preview for the opening of a store and write about it for the magazine -- it was a blast.
The worst: Back-to-back errands in NYC's summer weather!
Fave PAPER cover and why: September 2005 - Shock and Awe. That face shocks and awes me every time I see it. It's magnificent, beautiful and out-of-this-world unique.
Fave PAPER person and why: I like Michelle. She's loud, fun, funky and crazy -- what more could you ask for as an intern?
Where do you see yourself in five years: Working in a creative field like film or publishing.
Fave free thing to do in NYC: Walk around art galleries in Chelsea.
Facebook or MySpace: Facebook
Fave restaurant: Public
Fave bar: Gansevoort PH
Five first songs that play when you set your iPod to shuffle:
"Don't Make Me a Target" - Spoon
"One Plus One Is One" - Badly Drawn Boy
"My Moon My Man" - Feist
"Brighter Than Sunshine" - Aqualung
"Two Shoes" - The Cat Empire"
Quote or mantra that you live by: Don't overthink things; do what feels right.