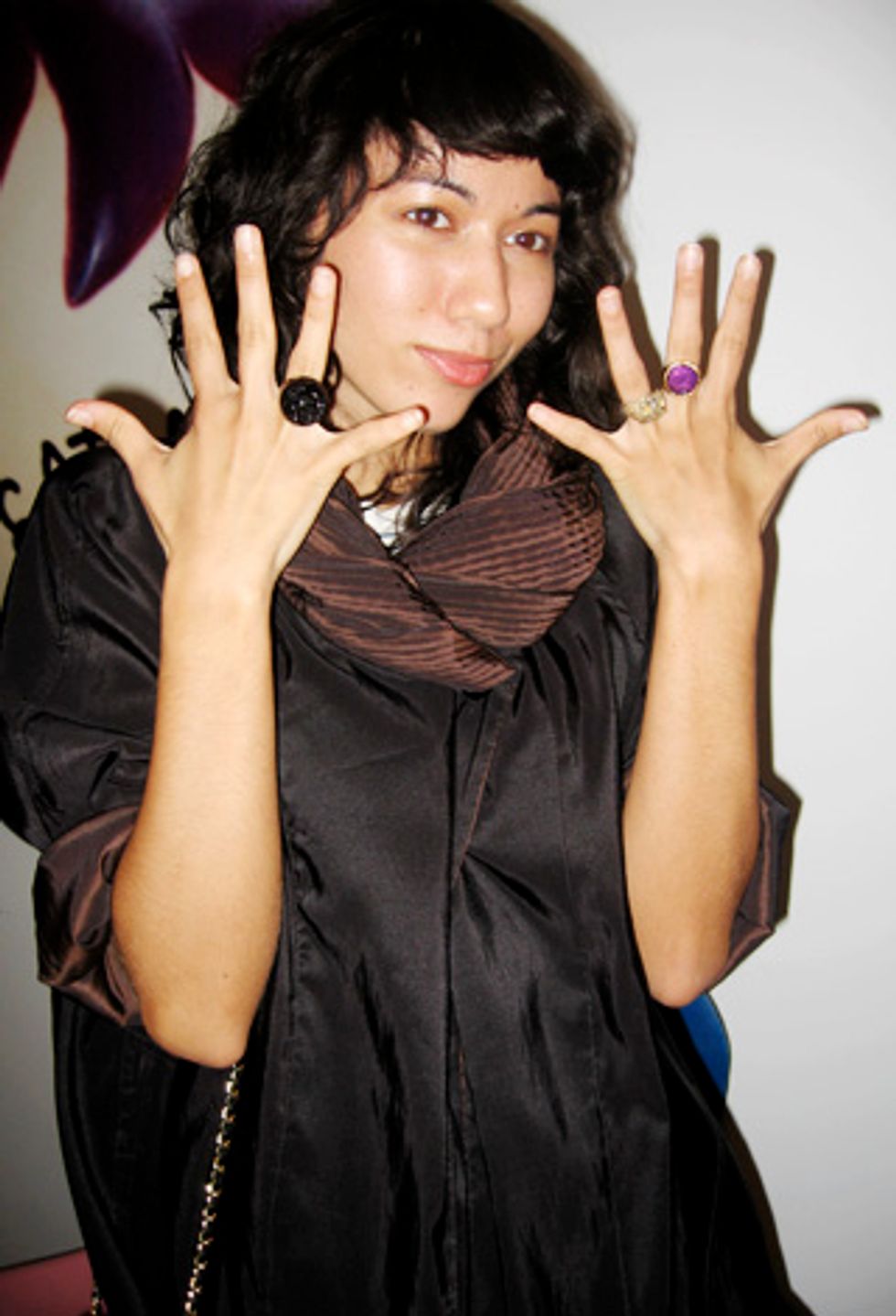 Name: Meagan Brant
Age: 22
Hometown: I moved around too much to have one... the third worlds, maybe?
School: NYU
Best thing about interning at PAPER: Pierce's chocolate breaks
The worst: The tall sweaty mess I become while making deliveries and pick-ups
Fave PAPER cover and why: October 2006 with Penelope Cruz. I always seem to read this issue when I'm in the office.
Fave PAPER person and why: Monica! Because she really can do anything.
Where do you see yourself in five years: Uhhh...
Fave free things you do in NYC: rooftop parties and bike rides
Facebook or MySpace: both

Fave designer: DVF

Fave restaurant: Moto
Fave bar: Epistrophy
Five first songs that play on your iPod when you set it to shuffle:
Astrud Gilberto - "Felicidade"
Teenage Bad Girl - "Cocotte"
Alan Parsons Project - "Eye in the Sky"
Rosebud - "Have a Cigar"
ESG – "Moody"
If you could be anywhere in the world right now, where would you be and what would you be doing?
I'd be in Antarctica studying the social behavior of the scientists.