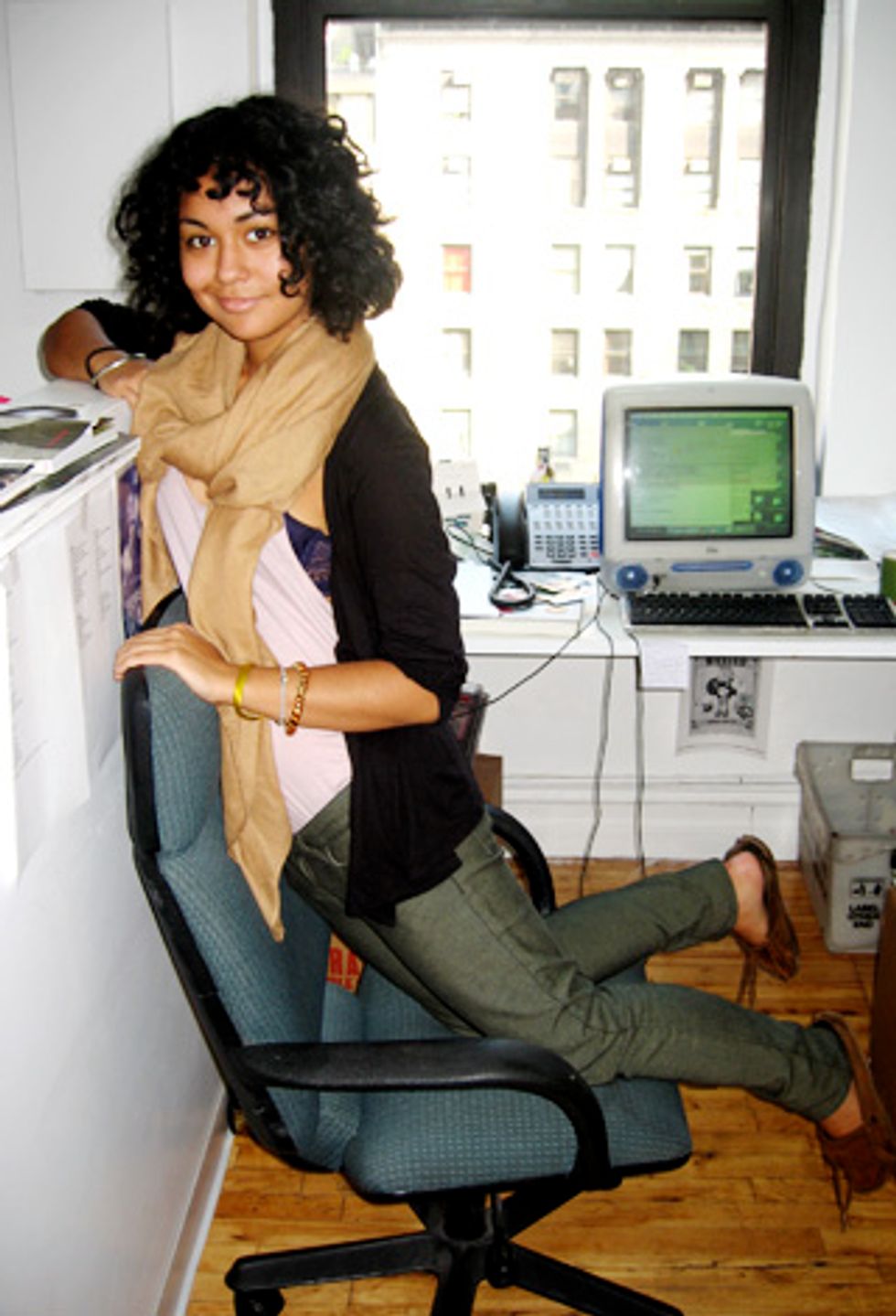 Name: Kiki Turner
Age: 19
Hometown: New York
School: Yale
Best thing about interning at PAPER: Free use of the powers of snarkitude .
The worst: I've had some lower back pain.
Fave PAPER cover and why: I like the Valentine's Day cover in newsprint from '85 that hangs in the entrance way; very appealing format.
Fave PAPER person and why: Alexis, without her I'd be perpetually confused.
Where do you see yourself in five years: complete blank
Fave free things you do in NYC: stoop-squatting
Facebook or MySpace: Facebook, of course
Fave blog: I like the dead baby and penis humor of The Superficial.
Fave designer: Miu Miu
Fave restaurant: Katz's
Fave bar: The Bistro
Five first songs that play when you set your iPod to shufffle:
"Eddie" - The Rocky Horror Picture Show
"I Was Made to Love Her" - Stevie Wonder
"Big Mouth" - The Smiths
"The Start of Something - Voxtrot
"Fight the Power" - Public Enemy