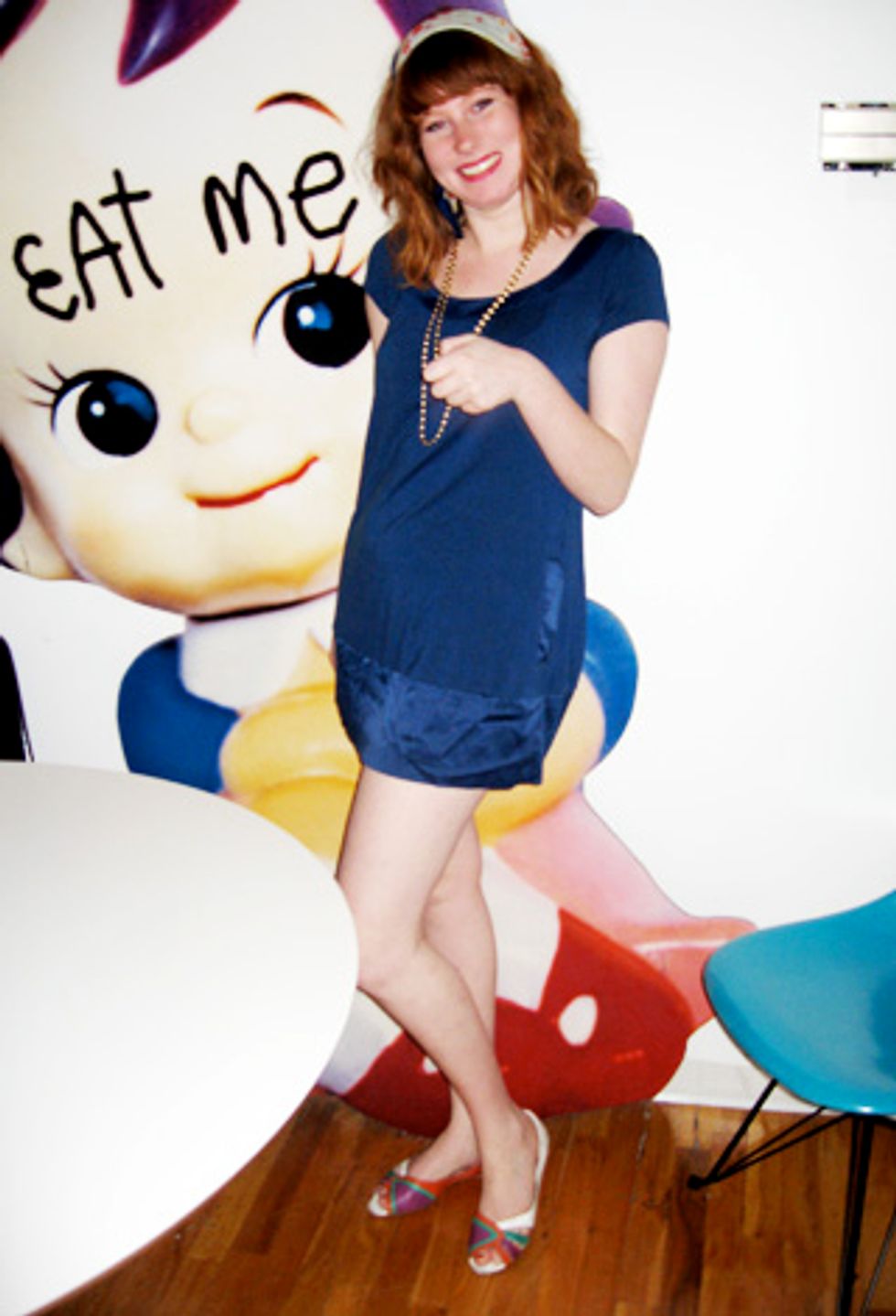 Name: Emily Warman
Age: 21
Hometown: Barre, Vermont
School: Emerson College
Best thing about interning at PAPER: The people. Everyone is nuts-o, fun and reads the same blogs.
The worst: Midtown.
Fave PAPER cover and why: Zooey Deschanel because she is in my favorite movie ever, Elf.
Fave PAPER person and why: Rebecca and Whitney. They are my bosses but don't boss me around.
Where do you see yourself in five years: Living here -- with a job -- would be a good look for me.
Fave free things you do in NYC: I don't seem to be that great at "free" but I like the movies every Monday night in Bryant park.
Facebook or MySpace: I'm in a relationship with MySpace on Facebook and it's complicated?
Fave blog: Gawker, Jezebel and Perez.
Fave designer: Realistically, the ones who trickle down to target and H&M, the point at which I can afford them. But I love Chloe and Phillip Lim.
Fave restaurant: Lovely Day on Elizabeth St.
Fave bar: Cheap Shots
First five songs that play when you set your iPod to shuffle:
Michael and Janet Jackson – "Scream"
Kelly Rowland – "Like This"
Beirut – "Elephant Gun"
Sinead O'Connor – "Nothing Compares 2 U"
Spank Rock – "Bump"
What's the funniest thing that's happened to you while working at PAPER? Mickey.