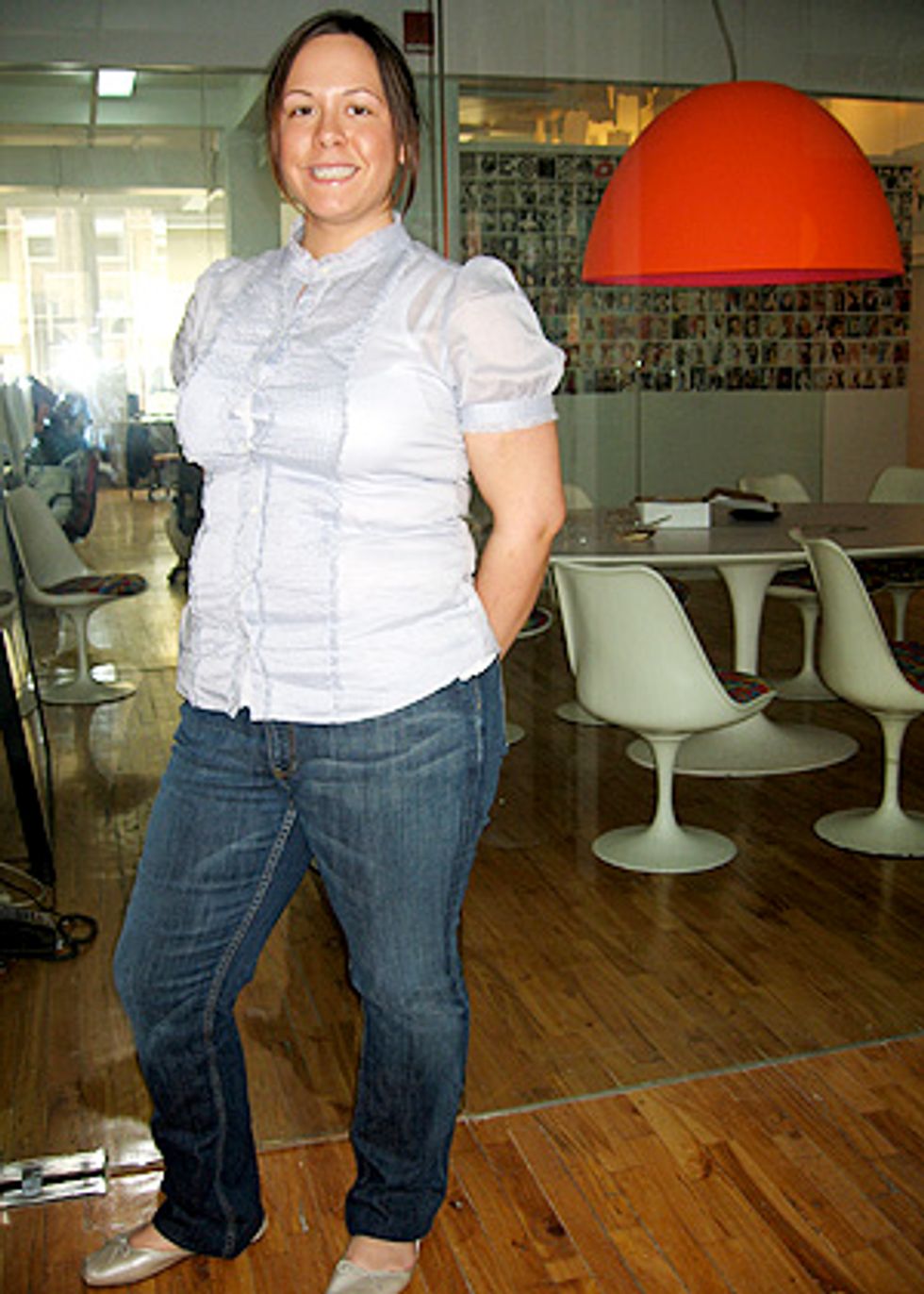 Name: Annette Piazza
Age: 26
Title: Magazine intern
Hometown: Newtown, PA
School: The Art Institute of Philadelphia
Best thing about interning at PAPER: The people that work here; everyone is so nice, and willing to help you out and teach you things.
The worst: Updating contact databases!
Fave PAPER cover and why: Fergie, August 2005. I just love her look. I'm a fashion major so I look at the clothes!
Fave PAPER person and why: I have to pick two -- Mickey because he is just way too funny. He says whatever he wants and I love it. Also Diane, because she is so nice and gave me this great opportunity.
Where do you see yourself in five years: Hopefully working in this crazy industry we call fashion; whether it's at a magazine, or for a designer, I just want to do something I love...
Fave free things you do in Philly: My favorite thing to do in Philly is to sit in Rittenhouse Square in the Spring/Summer with an iced coffee and people-watch -- there are sooo many characters there.
Facebook or MySpace: Myspace -- I'm ADDICTED, it's actually kinda sad.
Fave blog: I don't read many blogs. The only one I look at is Perez Hilton, I'm a sucker for juicy gossip.
Fave designer: I love Diane Von Furstenberg.
Fave restaurant: In New York it's Tao -- the food is amazing! But in Philly, it's Amada, the best Spainish tapas I've ever had in my life... and cocktails!
Fave bar: A little dive bar about 15 minutes from my house called Maries Kozy Korner -- it's so bad it's good.
Set your iPod on "shuffle." What are the first five songs that come up?:
"Fight for your Right" - Beastie Boys
"Plastic Plan" - cKy
"Love at First Sight" - Kylie Minogue
"Simple Kind of Life" - No Doubt
"Halo" - Foo Fighters
Quote or mantra that you live by: "A wise girl kisses but doesn't love, listens but doesn't believe and leaves before she's left." - Marilyn Monroe
By Blaire Huntley