Going along with the theme of "unspeakable tragedy befalling our desolate mankind," TMZ says Aaron Carter--former child star, self-proclaimed torch receiver of Michael Jackson, and Trump supporter--is under pressure from a former employee to the tune of $50,000.

John Cantu, a web designer, claims Carter enlisted him to run his website for several months, and this past June, when he inquired about payment, he says Carter told him he was an "unpaid intern" and that he wasn't going to get any dough.
In retaliation, Cantu crashed the site--which I can now rest easily tonight knowing existed in the first place--and turned it into a dead-end GoDaddy page.
Lol.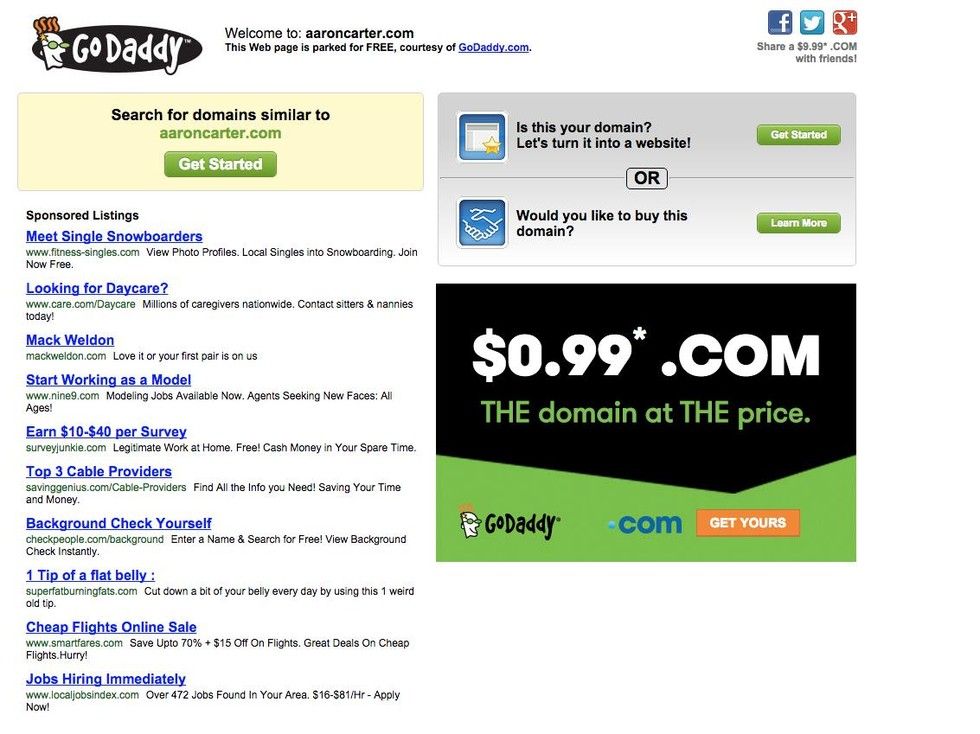 He and his attorney have informed Aaron that the site--which connects Carter to his dozens of fans--will be back in his hands once the 50k is in Cantu's.
I'd like to know what financial scale Mr. Cantu was using...in what dimension did he possibly think managing AARON CARTER's website for a couple of months equates to FIFTY.THOUSAND.DOLLARS.
"Unpaid intern" needs to be used more in our culture.
Imagine breaking up with someone by telling them, "We were never dating..you're an unpaid intern."
At Starbucks:
"I'm not paying you for this Venti Iced Double Red Eye...you're an unpaid intern."
Standing over a choking victim CPR:
"Sorry...but you're an unpaid intern."
Aaron, you revolutionary!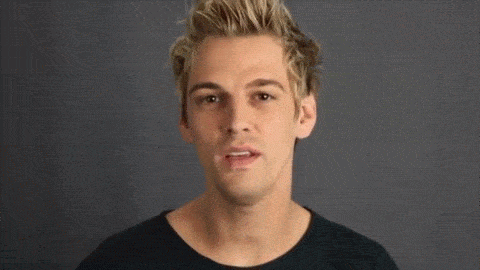 Header photo via Joe Schildhorn/BFA.comJoe Schildhorn/BFA.com