Michel Gaubert, a French DJ and music producer, is lauded as fashion's most accomplished sound director; the pioneer of runway music.
Gaubert, who started as a buyer for an independent record store in Paris, began gifting the fashion world with his incredible ear for music in the 1990s.
Since then, he's supplied the soundtracks at legendary shows for Dior, Chanel, Louis Vuitton, DVF, Balenciaga, Oscar de la Renta, and much more; Karl Lagerfeld, an OG champion of Gauberts', has personally collaborated with the artist for years.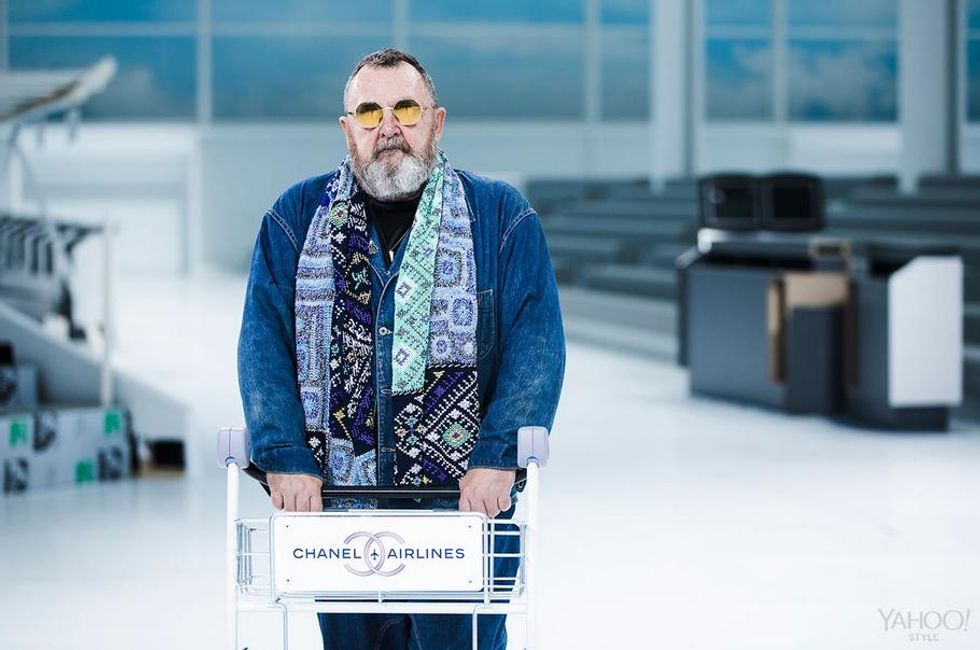 He has also worked with Longchamp on his own line of travel accessories.
While his infinitely large music palate has revolutionized fashion, Gaubert also possesses a mastery of social media--notably his prolific Instagram.
Littered with original and borrowed, gloriously obscure, sometimes terrifying, and always chic snapshots in pop culture history--present and past--Gaubet's account is a work of art in itself, effortlessly blending his both brooding and poppy music and visual aesthetics.
Think of it as the Anti-Fat Jew; what Fat Jew wishes he was.

New York Fashion Week coming to a close tomorrow, let's celebrate one of its most important contributors, with 18 amazing, recent Michel Gaubert Instagrams.
1. Anna In Real Life
2. Age is relative
3. Absolutely.
4. The essentials.
5. Be like the sheep.
6. Literally, though.
7. Creamy dreamy.
8. Indeed.
9. The Male Gayz.
10. Words to die by.
11. 13. 3 meals in one.
12. Catherine & Kelela
13. Hey, Rock.
14. Night Time, My Time.
15. Me at Whole Foods.
16. Word.
17. Poppers 4Eva
18. But you really are.
You May Also Like