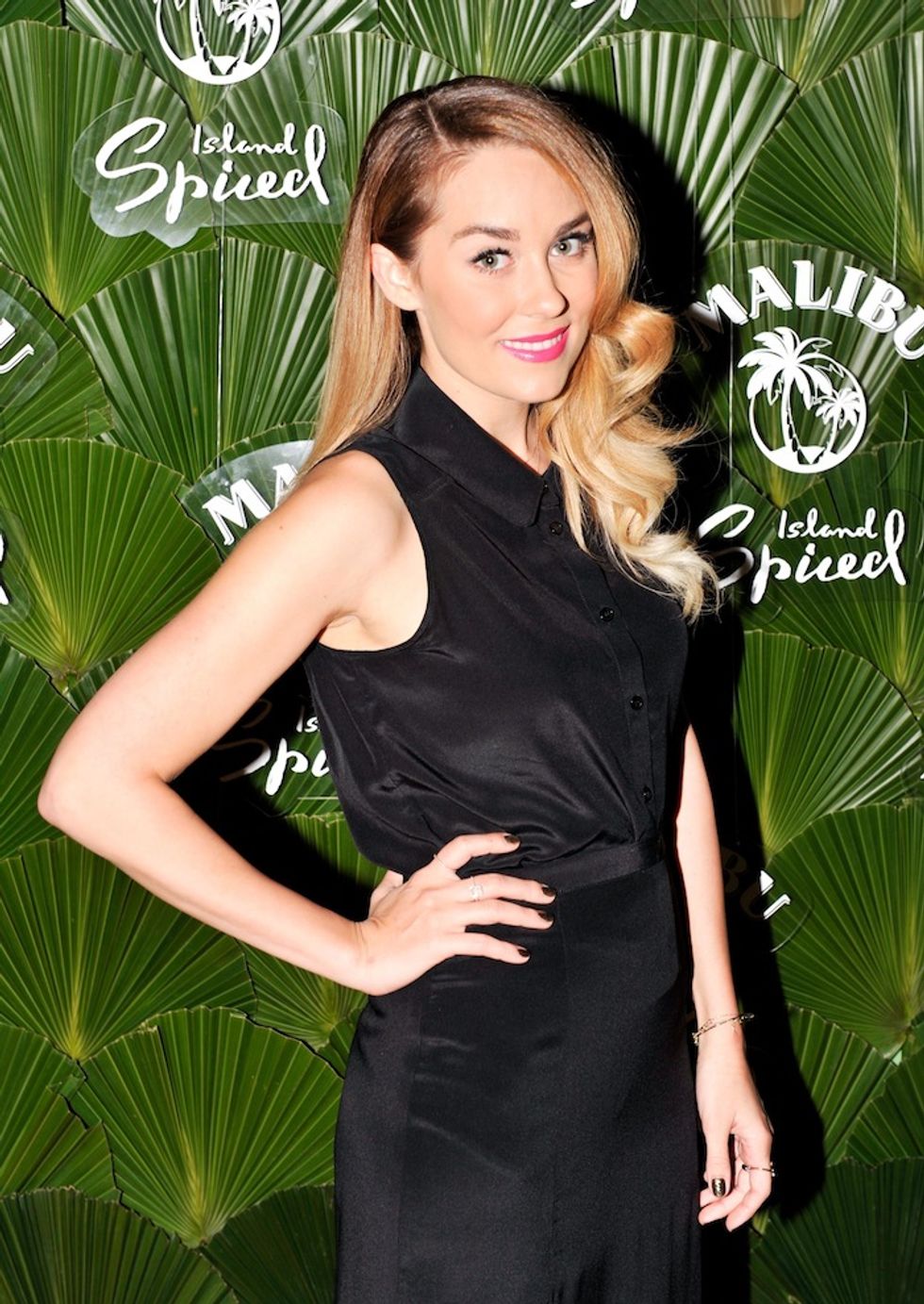 photo by Leandro Justen/BFA
Oh,
Lauren Conrad
, ye of mass mall fashion royalty. From her Laguna Beach days to her Kelly Cutrone apprenticeship, LC's always been an icon of class, commercial interests and smart business acumen. So obviously it comes as no surprise that she's made it to the point where her Kohl's-exclusive line had its fashion week runway debut yesterday at NYC's Skylight Modern. And so, in celebration of a decade-plus of impeccable, spaghetti-strapped Cali girl style, we came up with a definitive timeline of all of Lauren's looks -- including all of the flared jeans, frilly sheers and fuchsia frocks.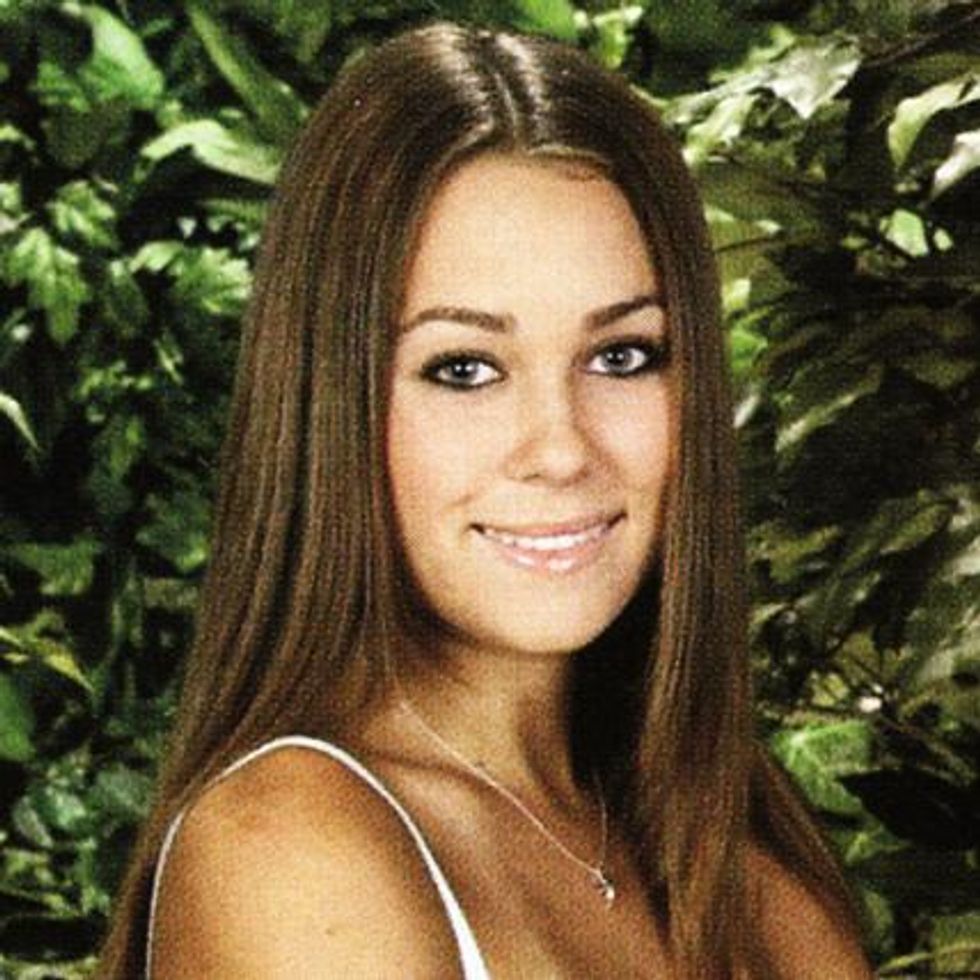 Pre-Beach Days (2002)
Behold, Baby Lauren in all her sophomore-year brunette glory, serving up primo Lana Del Rey California beach babe vibes with that nude gloss/perfect brow combo. A fresh canvas, shall we say in all her thin chain, white tank glory.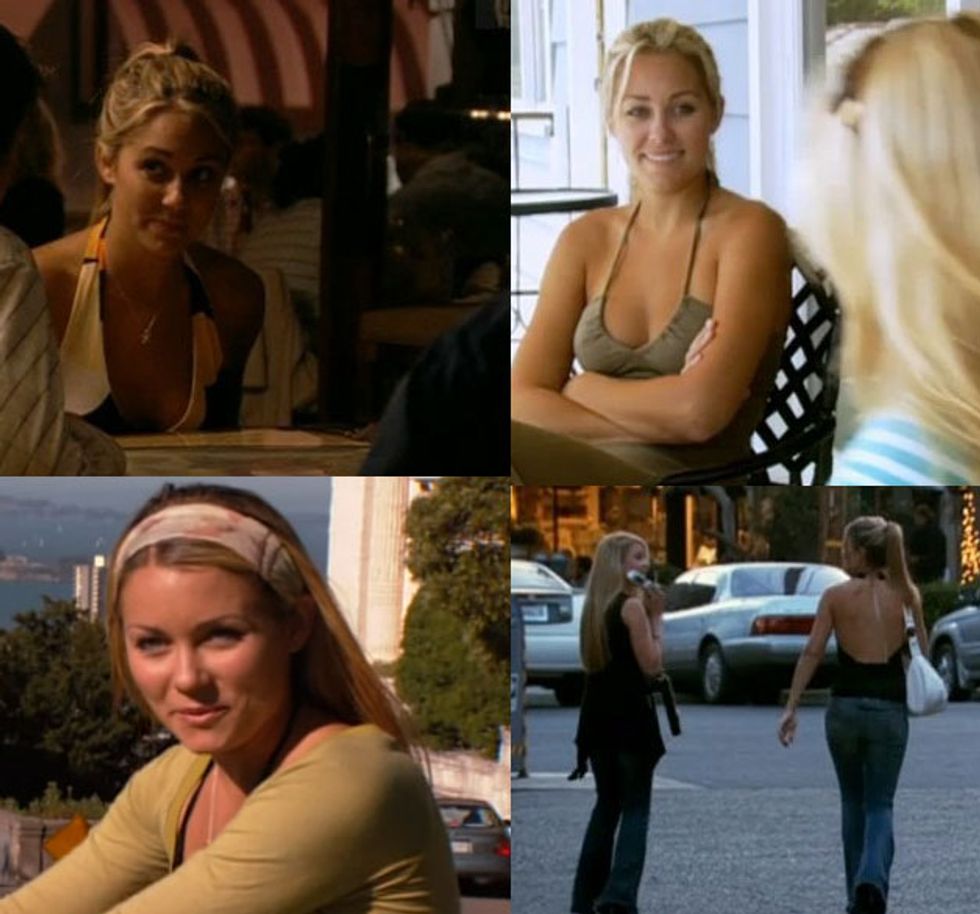 The Laguna Beach Years (2004-2006)
Her early years were ostensibly defined by distressed denim, a staple she wore in capri, shorts and even, gasp, flare form. These were also the years where she looked plucked straight out of a Hollister catalog, complete with
Harry Styles-esque headbands
and awkwardly cut halter tops (bonus points when layered) that could be easily confused for swimsuits. Granted, even
she's acknowledged
in retrospect that her style was "head-to-toe bad."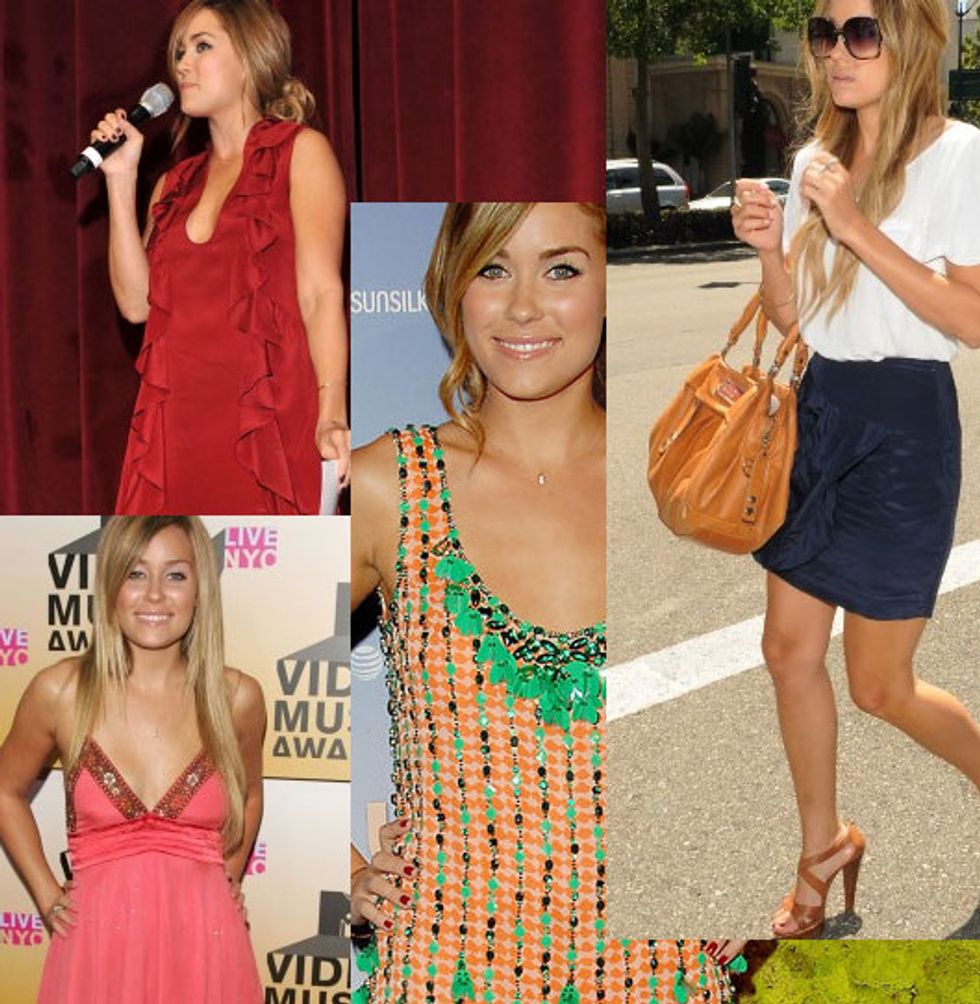 The Hills Era (2006-2009)
Beginning with a few sunburnt Pac Sun sale rack missteps, Lauren finally begins to get her definitive fashion footing around 2007 with the addition of more adult necklines, fabrics and colors for her red carpet looks. She seems to embrace the jewel tone and begins mixing her textures -- a good look for a gracefully fading reality star looking to move into other lucrative markets. Also notable is the evolution of her more casual looks, which see her embracing a daytime uniform of simple white tee, pencil skirt, plus a coordinated sandals/purse look. Trés chic, LC.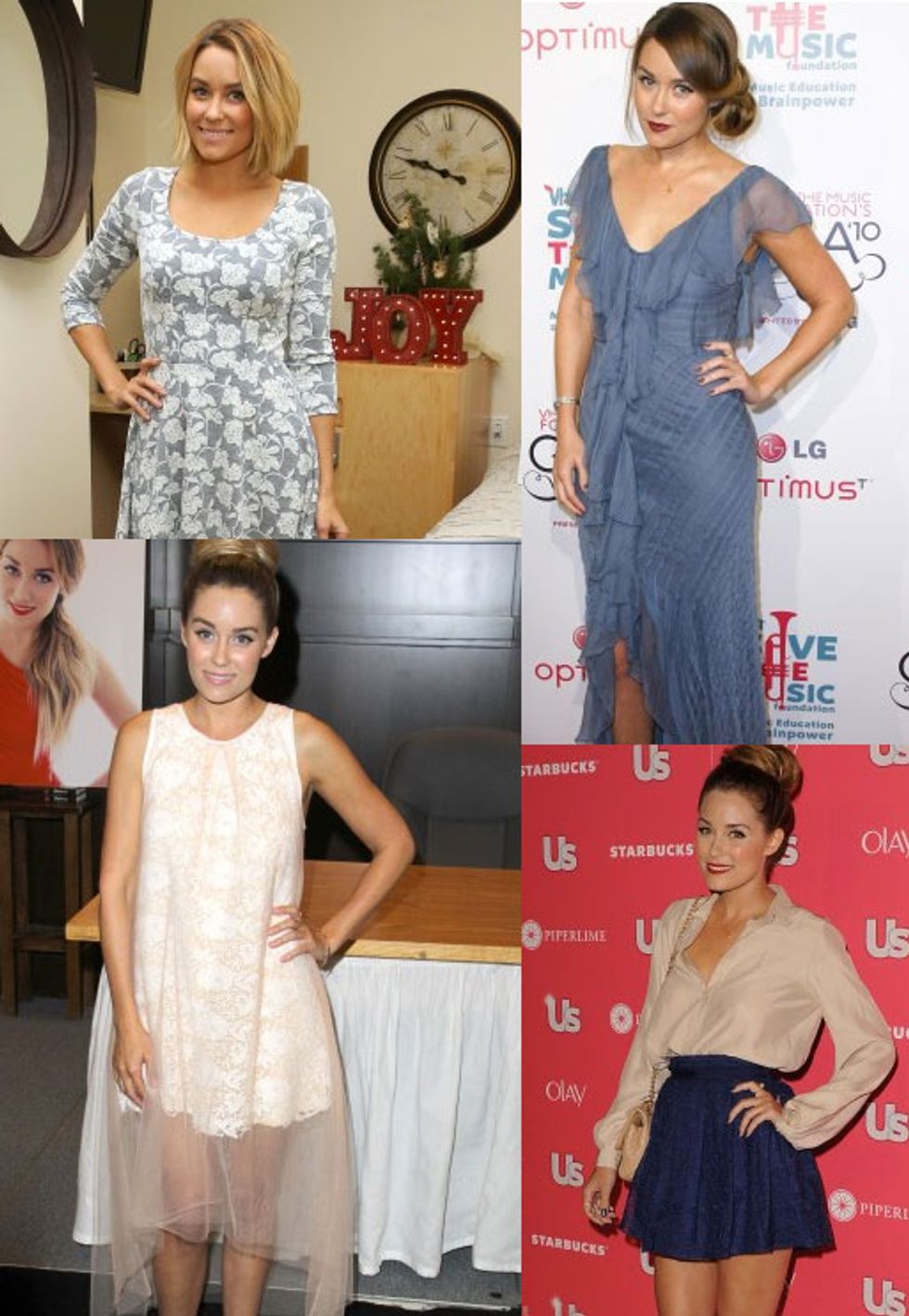 Post-Reality (2009-2014) 
Using her final years on The Hills as a springboard for the launch of her LC By Lauren Conrad in 2009 and Paper Crown in 2011, we see a post-reality show Lauren becoming much more flowy and feminine in her frockerie. It's borderline noxiously girly -- floral prints, lacy trims and fancy table napkin looks everywhere and feels like something you might call "old-fashioned luxe." She also launches a line of accompanying duvet covers. Mad respect.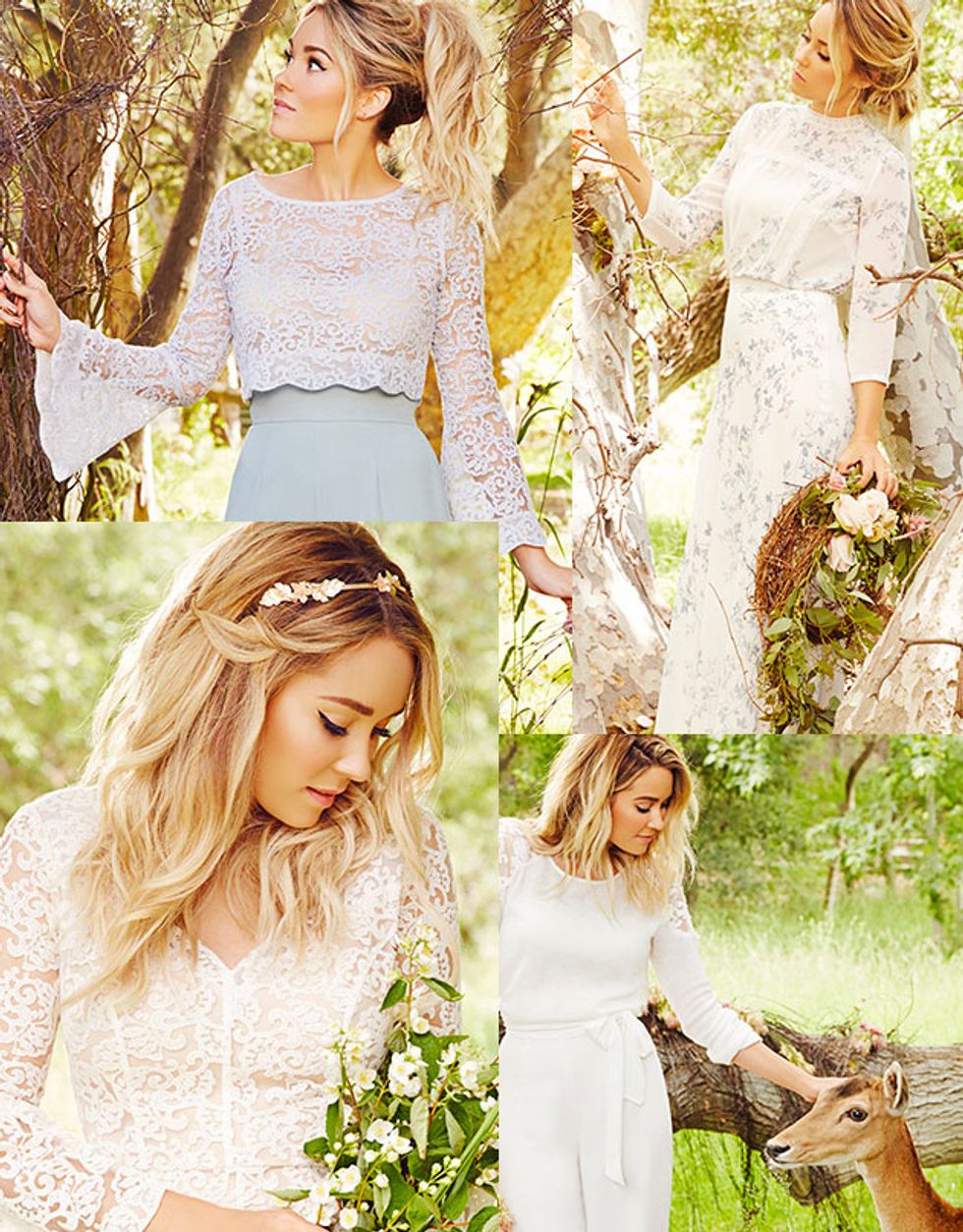 Now (2015)
In a nutshell, her style is very "conservative casual" aka what Conrad herself describes as "
pretty basic
." Subsequently, her show followed standard protocol, revolving around a theme of '70s Laurel Canyon vibes soundtracked by, duh, "California Dreamin." You've got to hand it to our girl from Laguna --  she is #ONBRAND.