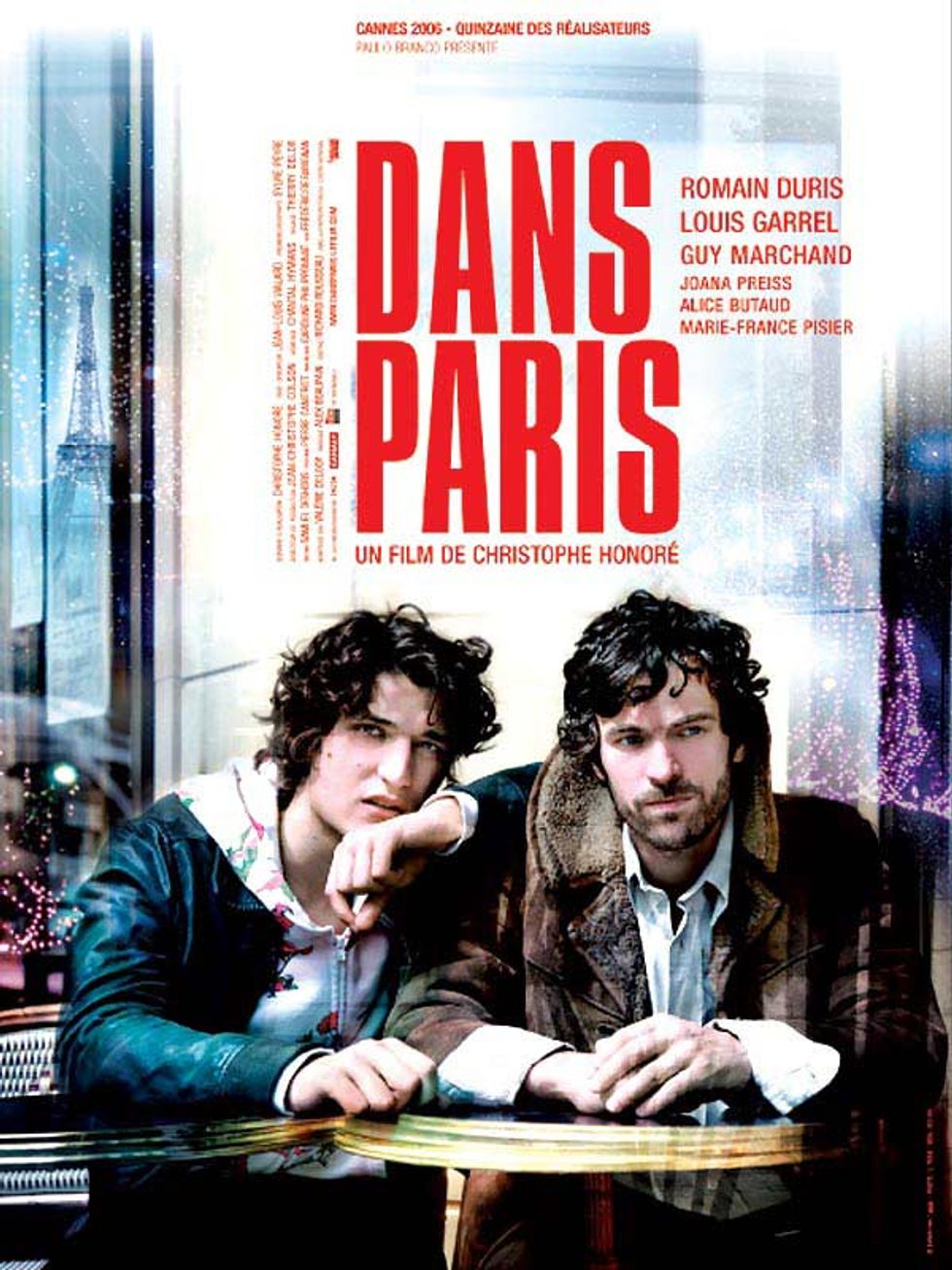 Actor Romain Duris (right) is a huge French star who he can barely walk down the street in France. While the Guardian or The New York Times are forever predicting his inevitable takeover of Hollywood, overseas excitement never seems to take. Duris appears to be an inaccessible character, as well as being considered extremely hot or extremely not, depending on who you talk to; the same polarity occurs when discussing his level of talent. He is not very forthcoming in interviews, or if he is, sounds like he is pontificating. He doesn't seem to have much of a sense of humor, and is frank about his dislike for Hollywood. No-one really knows about his private life.
His latest role in a film showing here, Dans Paris, is of someone having a nervous breakdown after breaking up with his girlfriend. Rather than the more obvious reasons for mental collapse -- infidelity, or an inexplicable loss of love -- the reason for his trauma is the realization of his fear, and how she was aware of it (and her own) at each step. This is not a story about commitment issues, but vulnerability on a very large scale, and it plays out in the relationships he has with his brother, Jonathan (Louis Garrel, who starred in The Dreamers and Ma Mere, and is perhaps the only other male in France who is close to his level of fame) his father and his mother (two legendary French actors, Guy Marchand and Marie-France Pisier). Duris spends much of the time in humiliating scenes -- his girlfriend calling him out, crying naked in the bath with his brother, screaming at this well-meaning father, singing listlessly along to Kim Wilde in his holey underpants -- but Duris makes it all seem like a harrowing but graceful rite of passage for young men; one that is imminent to his philandering, narcissistic brother, and one that his divorced father has clearly forgotten.
The film was shot in one month, after the director, Christophe Honoré, had written a script influenced by reading JD Salinger and re-watching New Wave classics. He wrote with Duris and Garrel in mind, and one of the most seductive aspects of the film is that the two young actors seem to be acting for him. The stylistic twitches, while inconsistent and occasionally perplexing, have an honest charm: The pleasure of filmmaking and acting is potent. Without France's evasive and unlikely pin-up playing a mess of a boy, it may not have succeeded as well as it did.
Dans Paris is playing until tomorrow at the http://www.ifccenter.com, 323 Sixth Avenue, New York