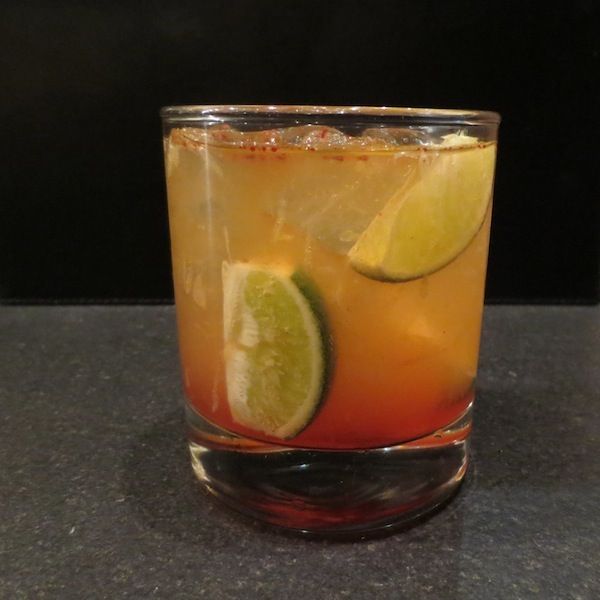 All this recent talk of the splendorous olive oil- and whole grains-laden Mediterranean diet has us dreaming of sun-dappled beaches and platters of grilled sea bass. But for those who can't splurge on an Air France flight and escape to balmy climes and alfresco seating, there is Ilili.
Walk through the lounge of this contemporary Lebanese restuarant thronged with the loud and fashionable, and plop down at the bar for a transporting Aleppo Limeade. The star of this bright, refreshing cocktail is rum that has long commingled with vibrant Aleppo pepper.
"We steep the pepper in the rum for anywhere from eight to 15 hours, and keep checking back to make sure there isn't too much heat," says Kareem NeJame, Ilili's beverage manager. "It has an underlying spice note that reveals itself right at the finish of each sip, which makes the drink come alive."
Along with a little sugar and lime juice, the drink embraces its Middle Eastern roots with a from-scratch pomegranate syrup that also acts as a natural, sweet foil to the peppery bang.
NeJame created the Aleppo Limeade as an extension of Ilili's refined cuisine. Make sure there's one in hand while scooping rapturous red pepper-walnut dip into puffy pita bread.
The Aleppo Limeade
2 lime wedges
1 tsp. sugar
Splash of lime juice
1 ½ oz. Aleppo-infused rum (1 oz. Aleppo pepper per 1 L rum; infuse for at least 8 hours)
*Splash of pomegranate syrup
Muddle limes, sugar and lime juice.
Add ice, Aleppo-infused rum and pomegranate syrup. Shake well and pour into a rocks glass with ice.
*2 cups pomegranate juice
1 tbsp. sugar
1 tsp. fresh lemon juice
Combine all ingredients in a saucepan, bring to a boil, reduce to a simmer and stir gently. Simmer until mixture is reduced by half (approximately 15-20 minutes). Allow to cool before using.