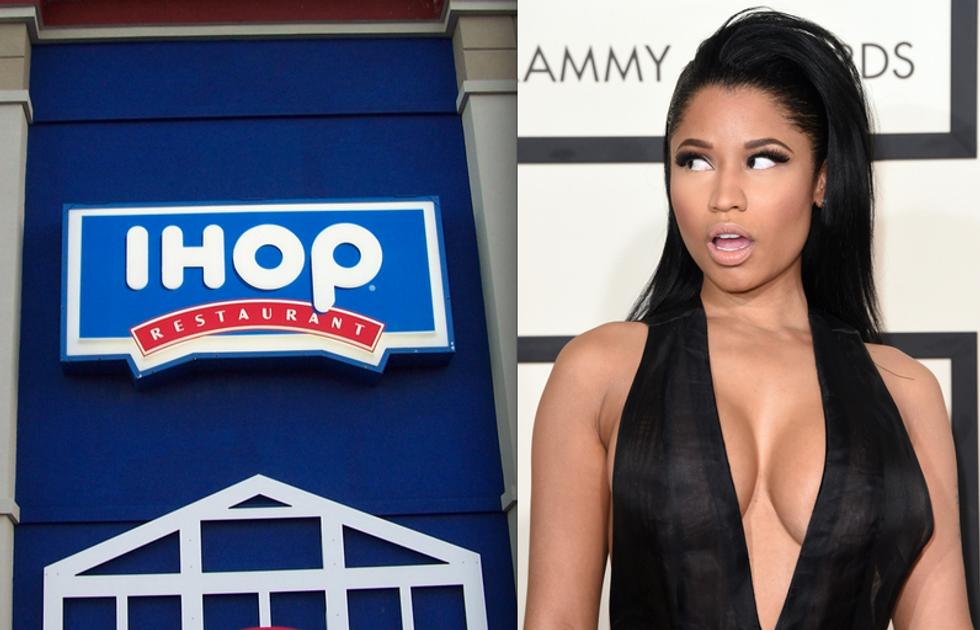 We'll admit it: occasionally we get amused whenever some 22-year-old social media coordinator takes over some big corporation's Twitter feed and starts
"engaging" with "Millennials."
But, there's a fine line between charming silliness and thirsty goober-ness, as IHOP found out the hard way yesterday. The pancake chain parodied a line from Rae Sremmurd's "No Type," replacing the song's original lines "I ain't got no type. Bad bitches is the only thing that I like." with "I ain't got no type. Pancakes are the only thing that I like." It might otherwise have gone unnoticed had an eagle-eyed Nicki Minaj not spotted the tweet and called them out on it in a very delightful shut this shit down kind of way. See the exchange, below.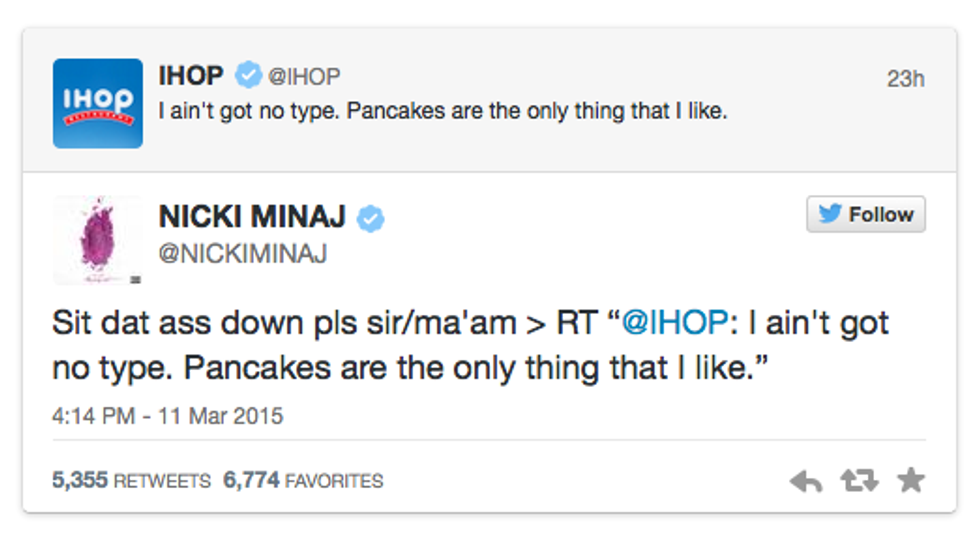 Guess IHOP won't be sponsoring her upcoming
Pinkprint
tour.