Last weekend, ol' Iggy Pop showed off his very famous private parts as a nude model for a life drawing class at the New York Academy of Art -- because whose peen to better peep than one of the world's most well-known exhibitionists?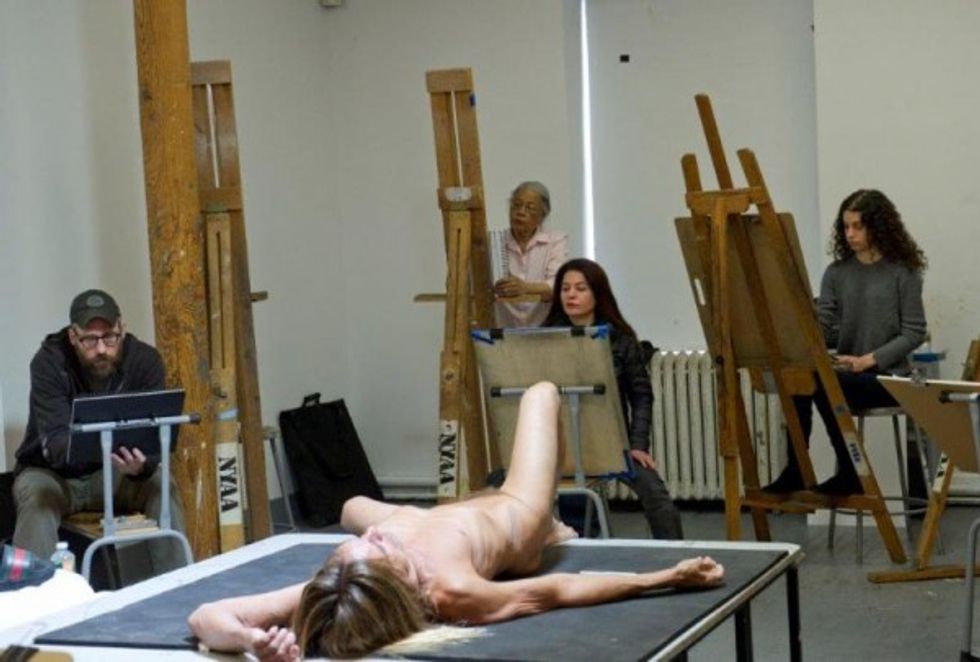 photo courtesy of Brooklyn Museumby Elena Olivo
Organized by British artist Jeremy Deller -- who's known for his large-scale collaborative projects -- the class was taught by professor Michael Grimaldi and attended by twenty-one specially-selected artists who supposedly represent NYC's diverse artistic community. But, uh, why? Well according to Deller, there's nothing like a life drawing class to really get intimate with the human form.
"As the bedrock of art education and art history, it is still the best way to understand the body" he explained via press release. "For me it makes perfect sense for Iggy Pop to be the subject of a life class; his body is central to an understanding of rock music and its place within American culture. His body has witnessed much and should be documented."

Upset you couldn't practice your own form via iconic pop culture pubes? No worries, cause all the drawings will be displayed at the Brooklyn Museum's "Iggy Pop Life Class" exhibition this fall, as well as go on their very own US tour afterward.
[h/t artnet]