2016: a winter's night. You're swiping through matches alone in your room. Then, a certain Founding Father pops up, and your heart goes BOOM.
That's right: even if you can't snag tickets to Hamilton on Broadway, you just might get to see your favorite ten dollar Founding Father without a father on Tinder.
On a recent night, here's what happened when we swiped right and matched wits with someone born in the 18th Century: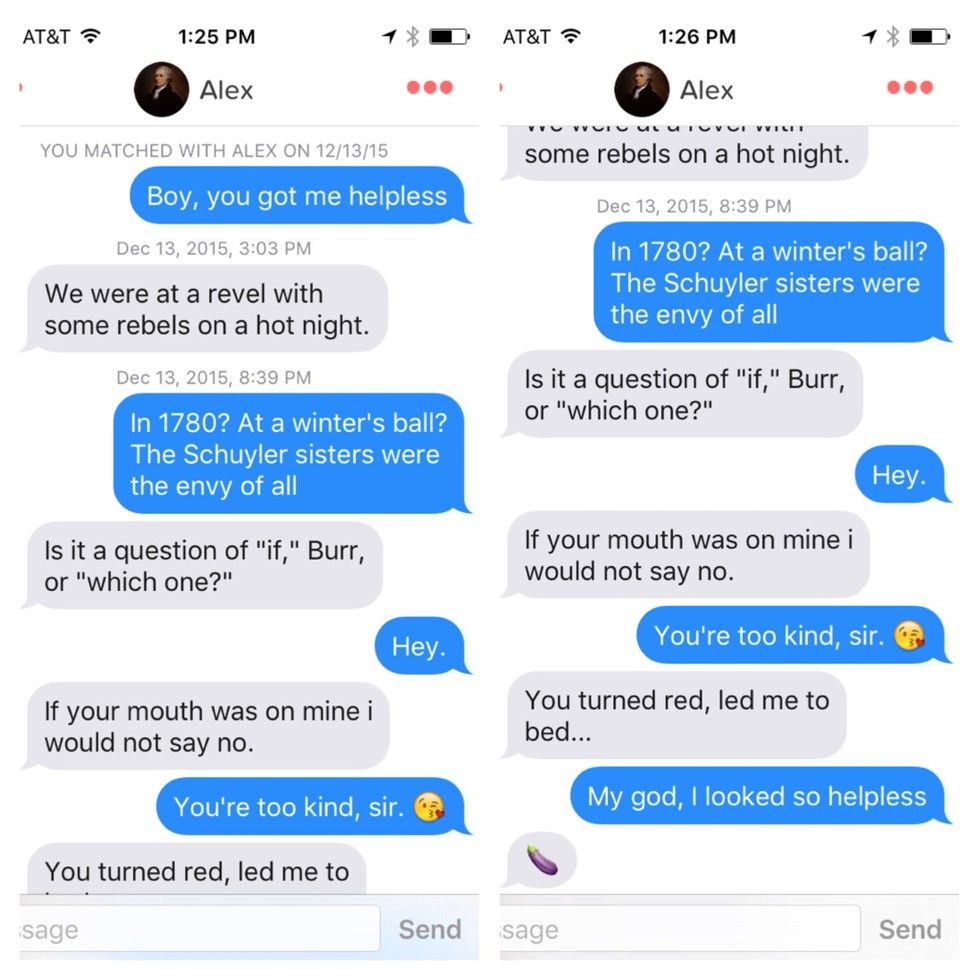 Apparently even Founding Fathers are fans of the eggplant emoji...
But musical theater-loving internet writers aren't the only ones chatting up the bastard/orphan/son of a whore. In fact, the Tumblr HamilTinder is full of lyrics-based flirtations (including some with women who seem to have no clue what's going on). The number of conversations on the blog suggest that Washington's right hand man swipes like he's running out of time and will never be satisfied.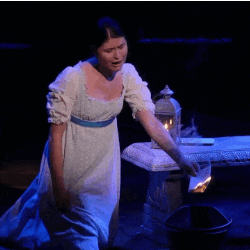 Hamilton's Tinder success isn't surprising: after all, the man has already dominated New York theater, impressed Beyonce and Obama, hit #1 on the Billboard rap charts, and broken the internet. Conquering the hearts of New York's single ladies was a logical next step.
Let's just hope Thomas Jefferson signs up next.
I know what the Hell it is I'd like to do in Monticello.