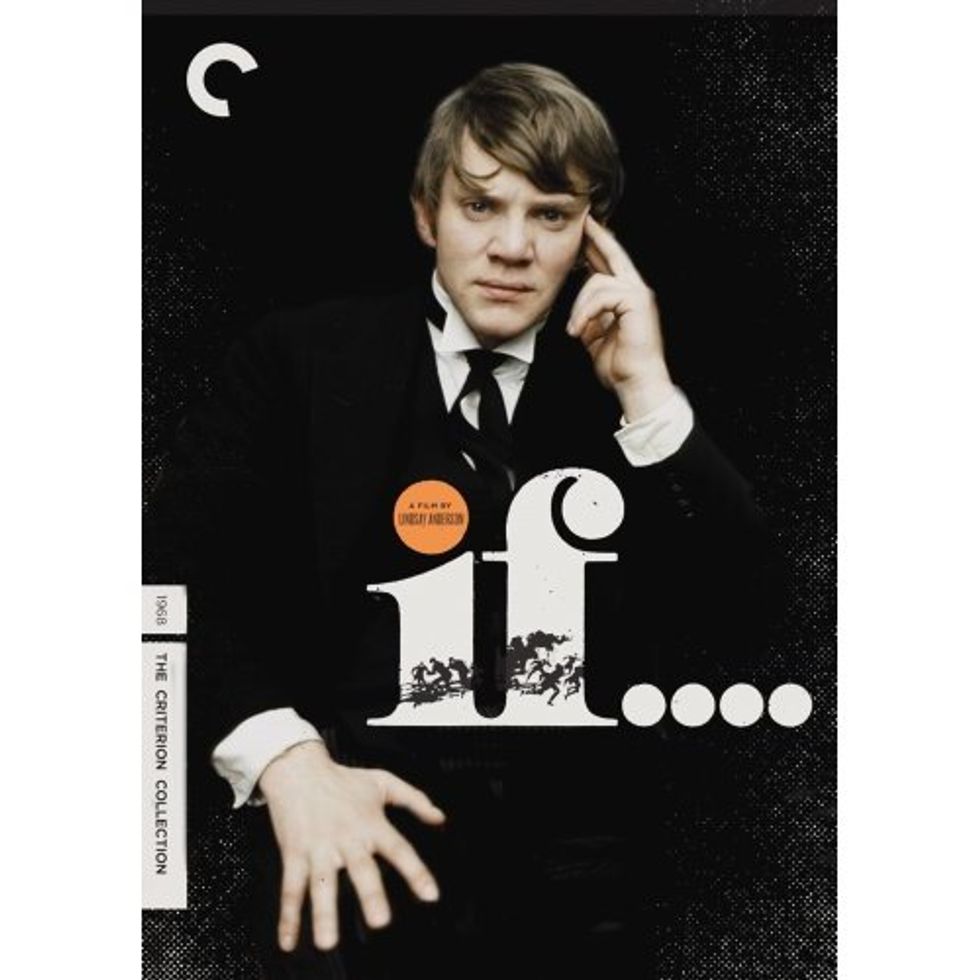 I've had the new DVD of Lindsay Anderson's incendiary anarchic 1969 film If.... (out on Criterion) next to the TV for a while, and have been afraid to watch it. Mainly because when I saw it the year it came out it had such a powerful effect on me I went back to the theater and watched it countless times.
Set in an English boarding school, the stuffy rules, regulations, corporal punishments are a backdrop to Malcolm McDowell's angry young man secretly drinking vodka in his room, and listening to the album "Missa Luba," biding his time until he sets into motion his own revolution. Anderson's daring filmmaking technique -- shifting between black & white and color and the crazy, surreal turns were thrilling at the time. Not to mention the anti-establishment sentiments which were exhilerating.
I finally watched it last night and it was as powerful and wonderful as when I first saw it. It's hard not to compare it to Jean Vigo's 1932 featurette Zero For Conduct, but while there are similarities in terms of rebel spirit, it really stands on its own. The transfer looked amazing, and it still pushes emotional buttons -- especially at the end when it explodes into a full-fledged war on screen. What a great film and still a call to arms!