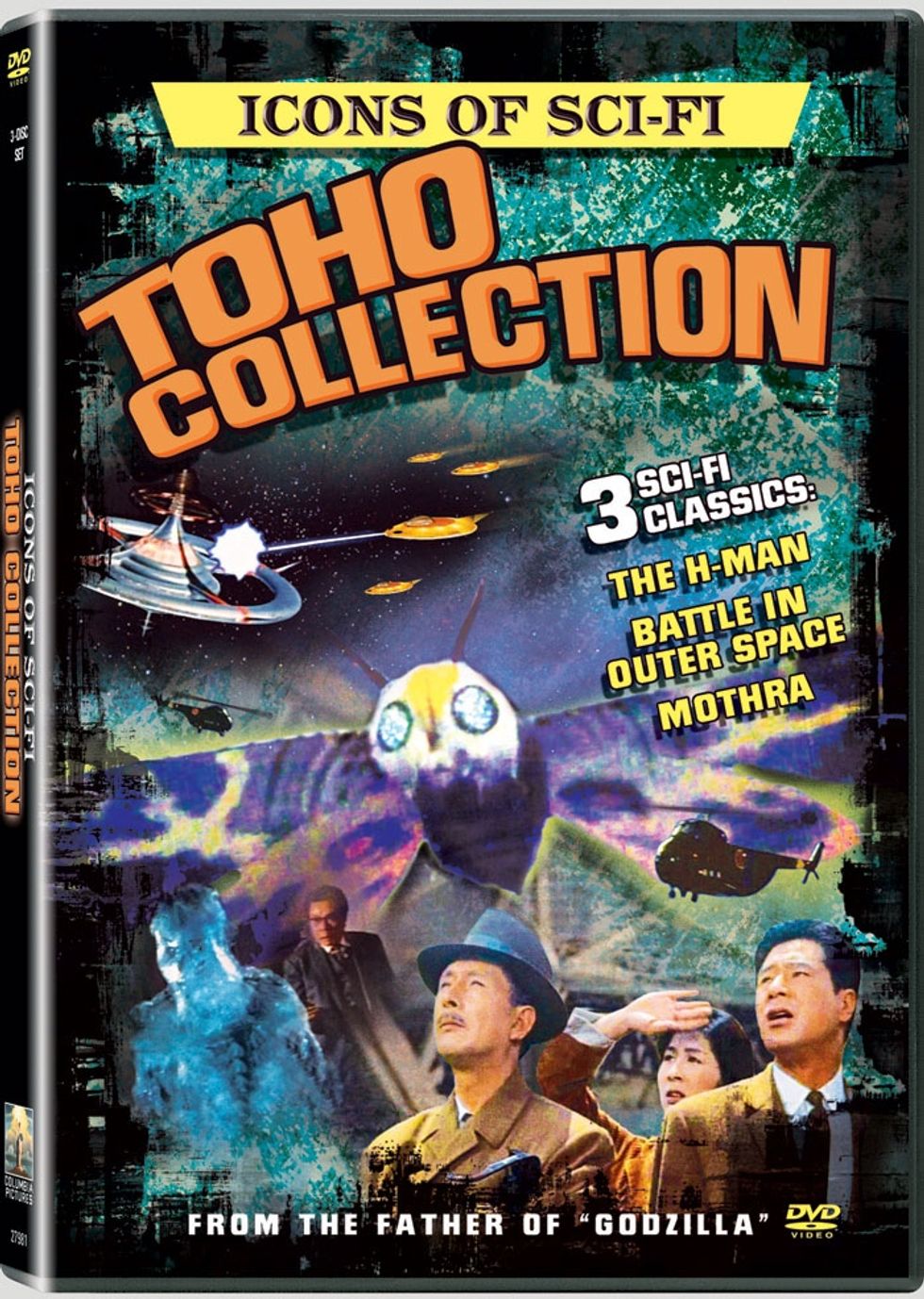 One must-own DVD, out this week is >Icons Of Sci-Fi: Toho Collection. Three great Japanese sci-fi movies from the 1960s are given their proper due in this excellent DVD collection. The H Man (1958) is a gangster movie about radioactive green slime that melts others and roams the sewers. The original title translates as Beautiful Women And The Hydrogen Man.
In Battle In Outer Space (1959), the nations pull together to fight an invasion from outer space which is using the moon as its base of operation. There is mind control, battles on the surface of the moon, not to mention pint size aliens in cute space suits.
Mothra (1962) is about a team of scientists investigating radioactive "Infant Island" who find two tiny princesses who rule over the natives. The tiny fairies are kidnapped by greedy businessmen who make a big stage show out of them but the princesses' song awakens a dormant egg on the island freeing a prehistoric flying beast to come to their rescue. The girls are played by Emi and Yumi Ito, who were also a pop sensation at the time called The Peanuts. Each disc has the longer Japanese version (subtitled) and also the dubbed Americanized one, but they all look fantastic and are all a blast.