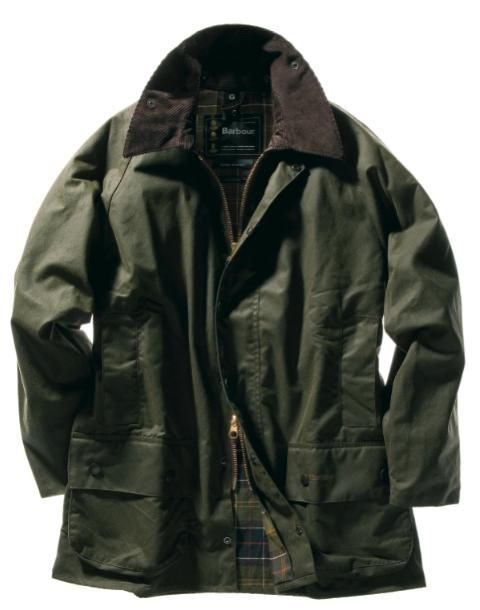 It's no secret that a rustic, "woodsman" style has influenced designers this fashion season. The ubiquitous trend appeared in several incarnations on the runway last week, with looks recalling everything from the full-bearded, plaid-clad lumberjack to the refined turn-of-the-century Alpine adventurer. But how do you adapt this trend to your everyday wear? The best bet is to invest in a timeless piece that won't go out of fashion as soon as the season is over, like the classic hand-made Beaufort coat (pictured above) by iconic country lifestyle brand
Barbour.
Boarding school chaps have been sporting this Upper East Side staple for generations, but recently the classic coat has found its way across the East River, revived by the distinct and sometimes unorthodox styling techniques prominently found in hipster territory. 
Founded in 1894 in the small British port city of South Shields, Barbour made products that would protect fishermen and shipyard workers from inclement weather. The original utilitarian Barbour waxed cotton coats were produced using a waterproofing process that originated in the 15th century called "oil skinning" (think seals), and the company supplied utilitarian and weather-resistant clothes for British troops in both World Wars. Barbour, however, is perhaps best known for creating the ultimate motorcycle jacket, a paramount of cool made famous by
Steve McQueen
. Though the Beaufort might not be as sleek as McQueen's iconic jacket, it's the perfect investment to add a touch of refined country-wear to your closet.
The Barbour Classic Beaufort Coat ($399) is available at Barbour NY, 1047 Madison Ave.,