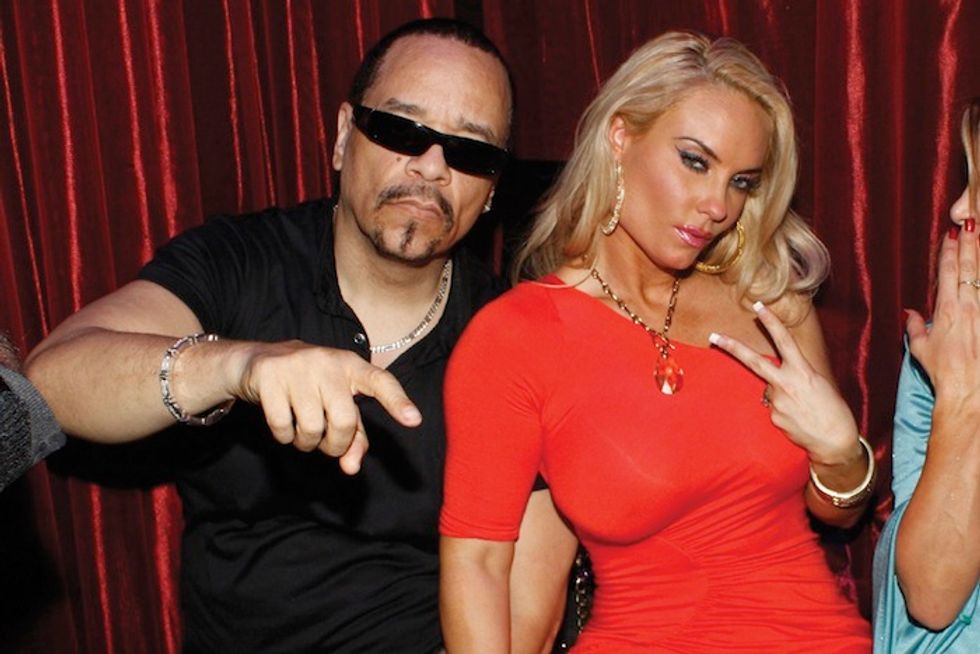 "Real, crazy, funky" indeed. 
Ex-gangsta rap don Ice-T and wife, the kooky Coco (aka the cutest celebrity couple ever), are back with a brand-new daytime talk show, and to prep for their August premiere on your local Fox affiliate, the duo have just released their ~*~very first teaser~*~.
Expects lots of dog, shop and hip-hop talk, though if you're looking for shade, Ice says you're straight outta luck, as they're "not into gossip, we're not into talking bad about people."
Here's to hoping it turns out to be Ice Loves Coco Part Deux. Woof.
Ice & Coco premieres August 3rd on FOX.