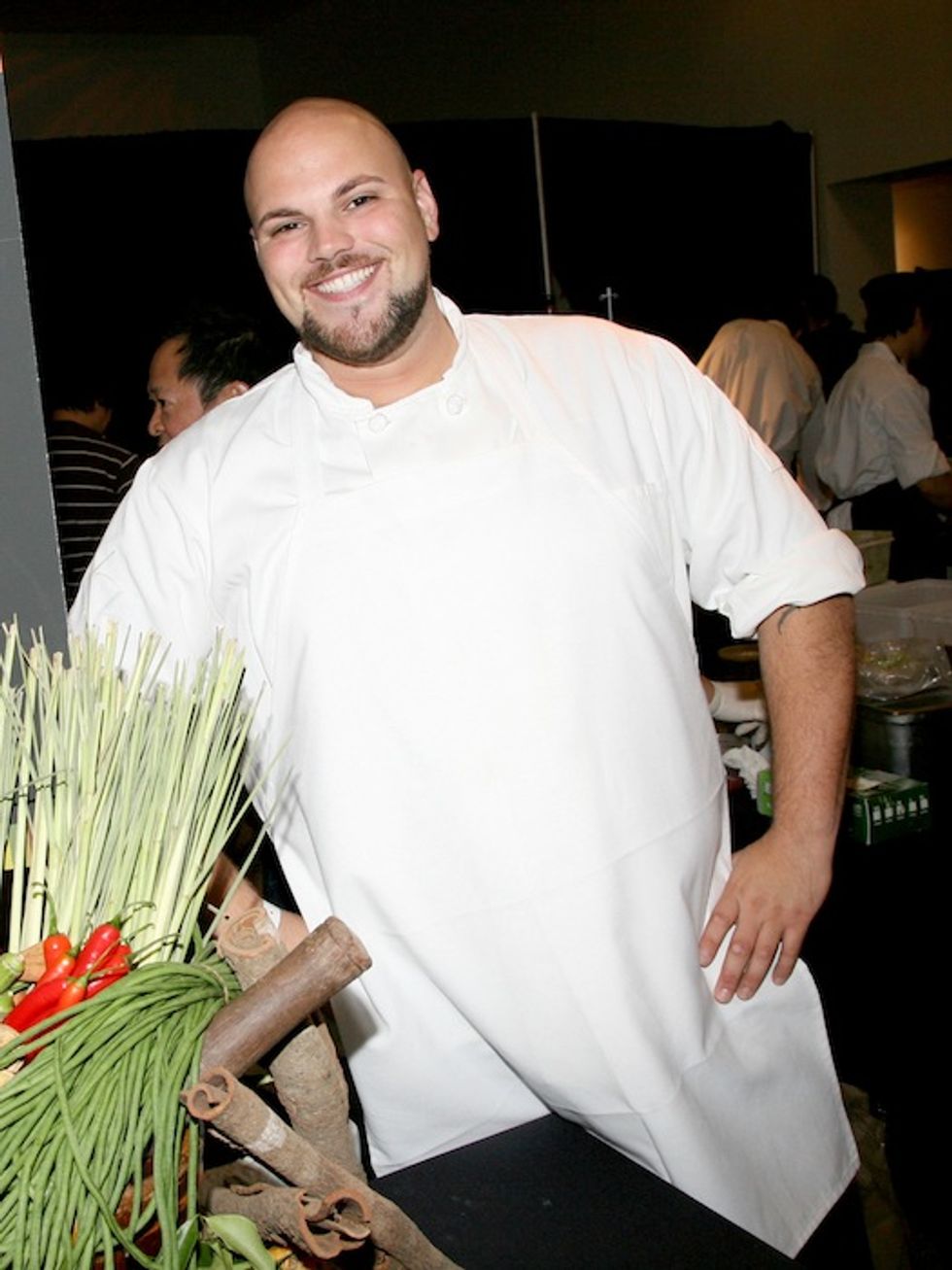 Chef Ricco
Each week in our Chefs Off Duty series, we talk to some of our favorite chefs and industry folk around the country to find out their secret late-night spots where they like to grab a bite and a pint when their kitchens are finally closed. Next up: Chef Anthony Ricco, Executive Chef at New York's glitzy pan-Asian street food emporium, Spice Market.


Where's your favorite late-night spot to hit up when you're leaving Spice Market?
My favorite spot is Istanbul Grill on 14th street. I've been going for the last 8 years. I made friends with the chef back when I used to throw underground parties in Brooklyn. He'd always hook me up with a bunch of spinach pies. It was also the late night spot for cooks and servers in the neighborhood back when clubs like APT were still around.
I first went there one time because I just got done throwing back about 10 Heinekens at the Hog Pit and I couldn't make it to the train because those beers needed to leave my system ASAP. I ran in to use the bathroom and was overcome by the scent of spinning and sizzling meats and decided to sit down and eat.
What's your favorite thing to order?
My favorite is a lamb gyro with grape leaves, hummos, white beans and extra pita. The best part is they give you a squeeze bottle of white sauce and Turkish chili sauce, which nobody does. It's like a secret society with sauces -- you only get enough to barely lube up your sandwich, but not here. It's all the sauce you can eat and they sell Efes Beer, which is like the Budweiser of Turkey.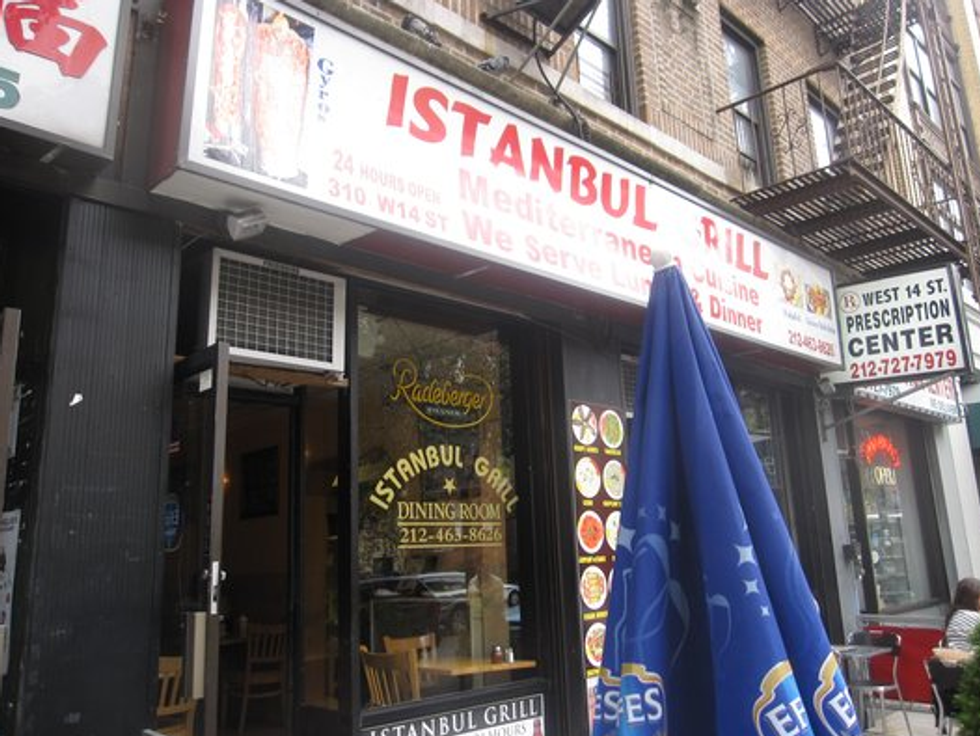 Istanbul Grill
What are their other specialties?
Mantis, which is a Turkish dumpling filled with minced lamb and spices, covered in yogurt and smoked paprika butter. It certainly is late night drinking food and something I consumed almost nightly when I lived in Istanbul. You hit a big bowl of Mantis after drinking Turkish Raki, which is an anise-flavored booze and is basically forced on you when you party in Istanbul.
Any fun anecdotes from nights at Istanbul Grill?
I wound up in the Istanbul Grill at 4am after celebrating my cousin's bachelor party. I realized half of my staff was in there and my cousin proceeded to insult pretty much everyone I work with and walked out leaving me to explain to them what just happened and why exactly he pretty much just picked everybody apart then vanished.
Istanbul Grill, 310 W 14th St, New York; open 24 hours