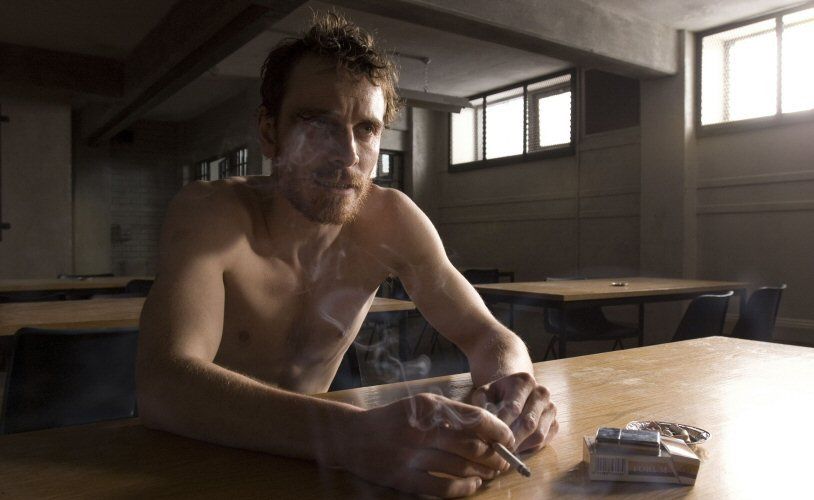 Out on DVD this week is
Hunger
, British artist
Steve McQueen
's debut feature set in the notorious Northern Ireland Maze prison and during Republican Army member
Bobby Sands
' (
Michael Fassbender
) fatal hunger strike of 1981. As brutal and harrowing as much of the film is (the guards beating the inmates, the prisoners drawing on the walls of their cells with feces), the movie has astonishing lyrical beauty as well.
Michael Fassbender
's (
Inglourious Basterds
,
Fish Tank
) physical and emotional transformations are extraordinary. A strangely beautiful, equally horrifying film.