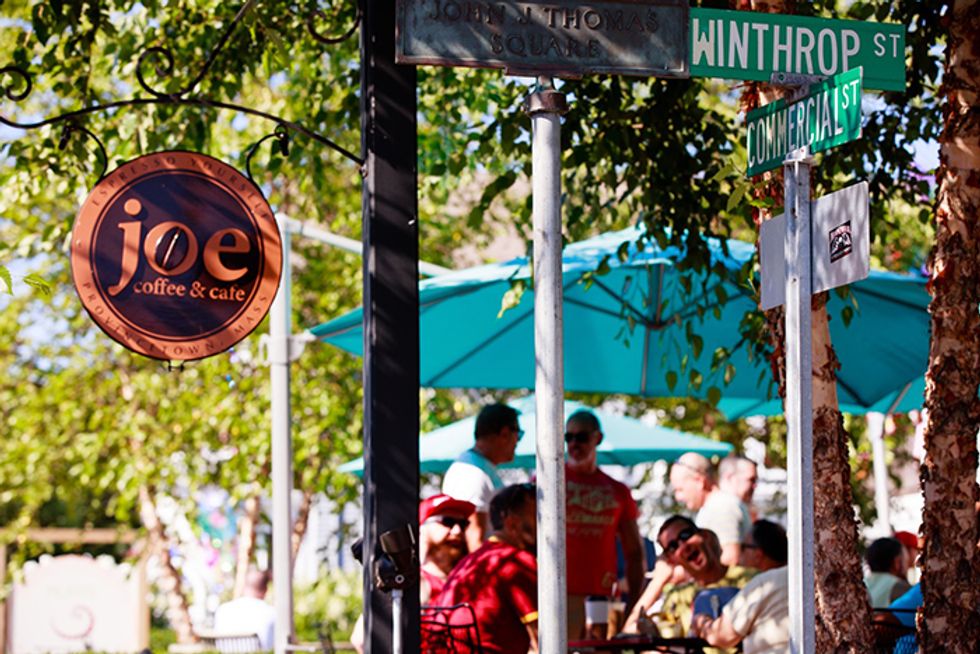 Joe's Coffee and Cafe on 170 Commercial St.

Two full days is the perfect amount of time for a sampling of all the diverse activities Provincetown has to offer.
Day 1

Start the day by getting your caffeine fix at Joe's Coffee and Cafe, a no-frills shop with reliably great drinks and breakfast pastries to satisfy both sweet and savory tastebuds
Joe's Coffee and Café, 170 Commercial St, Provincetown, MA 02657 (508) 487-6656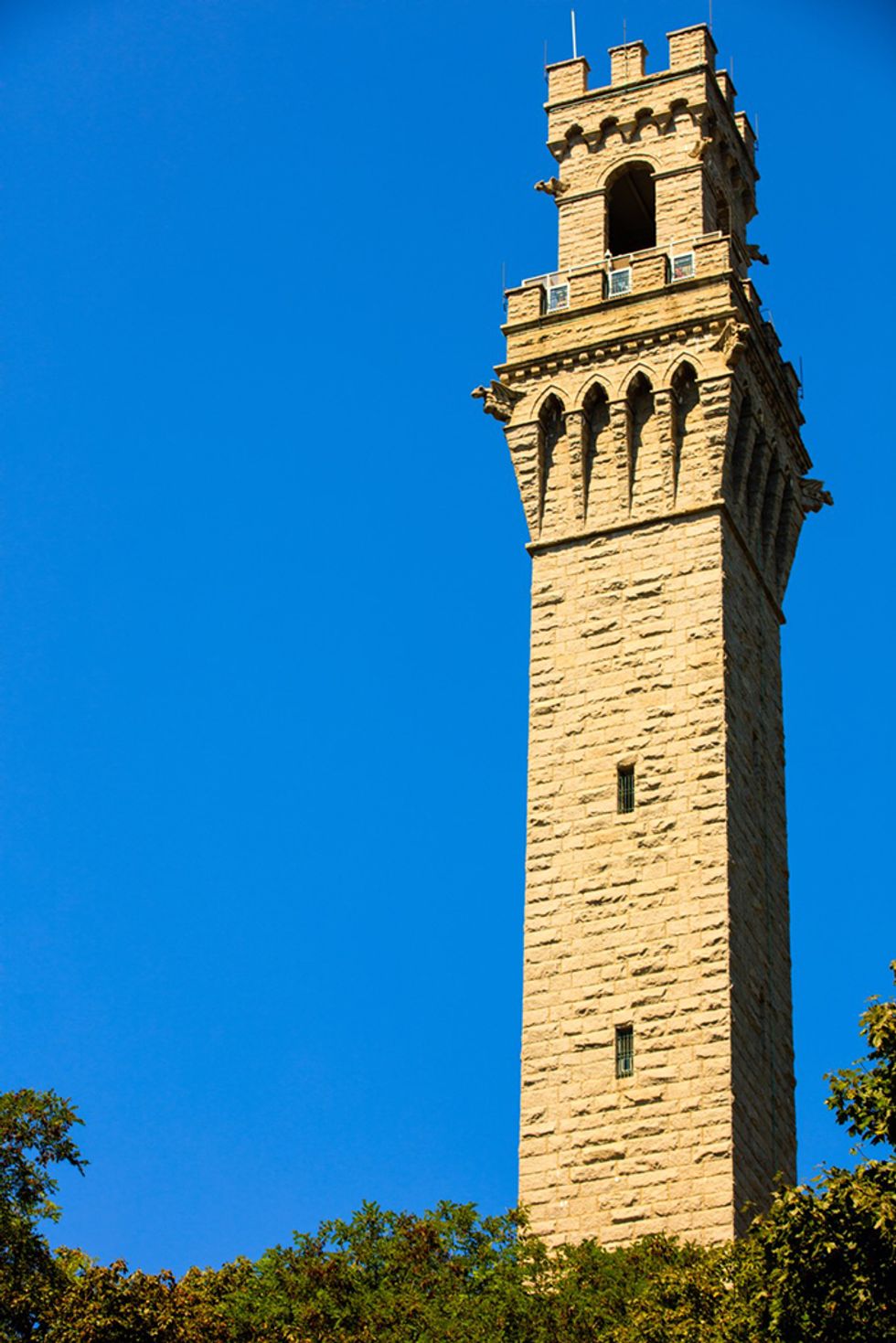 Coffee and breakfast consumed, head to a place where you can admire the town's roots by looking up: the Pilgrim Monument, the tallest structure (at 252ft) in town that commemorates the first landing of the Mayflower Pilgrims in Provincetown in 1620. Climbing the tower's 116 steps is an invigorating way to start your day and feel connected to the village's history.
Pilgrim Monument, 1 High Pole Hill Rd, Provincetown, MA 02657, (508) 487-1310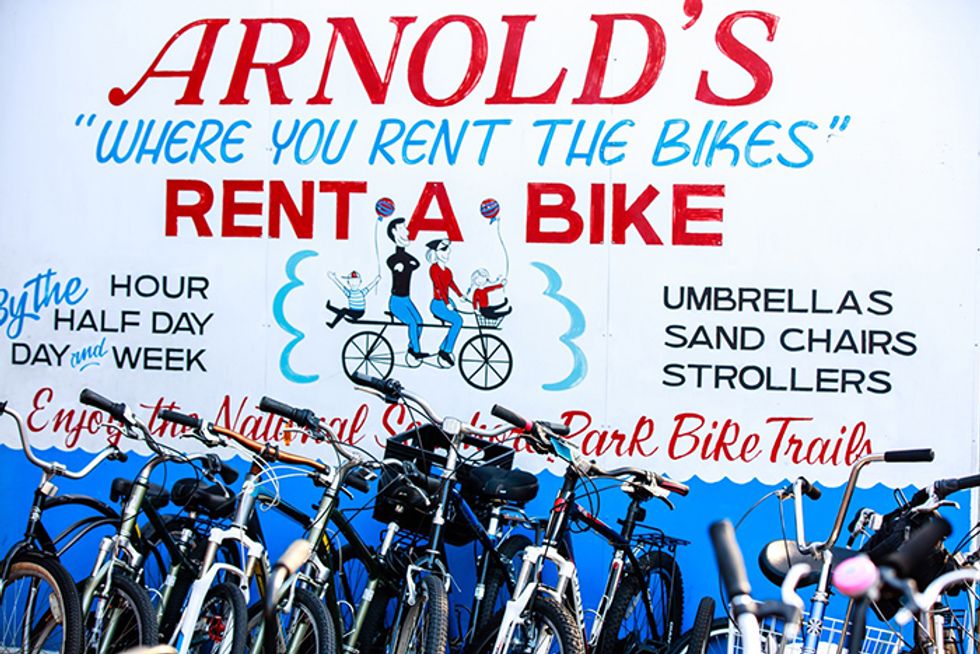 After leaving the monument, keep the energy up by renting a bike and getting off the main streets. The entire town is only 17 square miles so almost everything is accessible by bike. Give yourself a DIY architectural tour by cycling the smaller residential streets that lay beyond Commercial. The main roads that run parallel to the beaches and Dunes are bike-friendly and offer a new perspective of the seaside.

Bike Rentals
Gale Force Bikes. 144 Bradford St. 
The Bike Shack. 63 Shank Painter Rd.
Ptown Bikes. 42 Bradford St. 
Arnold's Bike Shop. 329 Commercial St.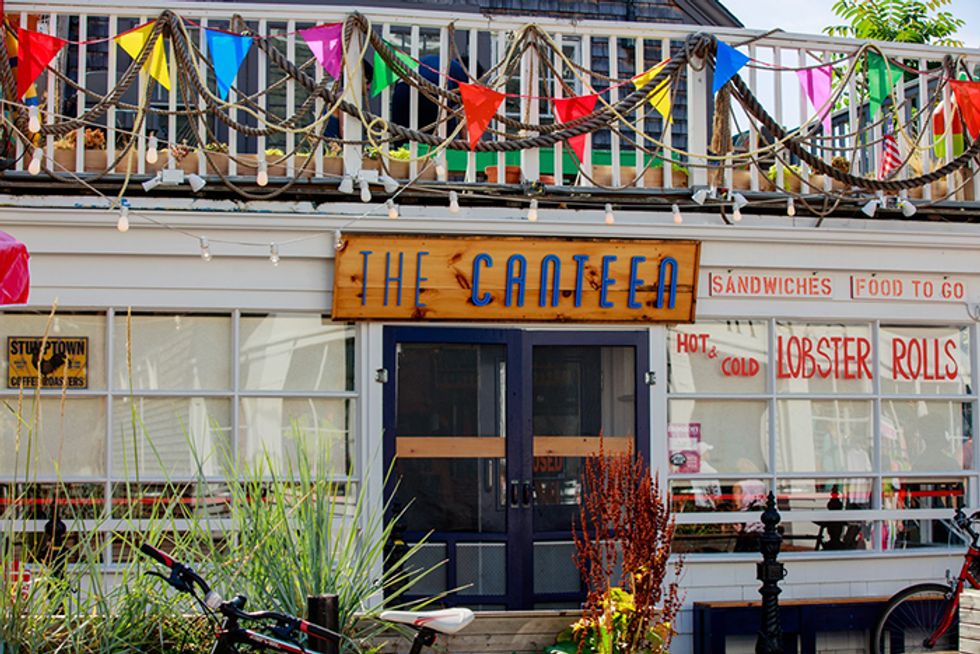 By now, you'll be ready for some serious food and there's no place better for a casual, satisfying meal than Canteen. The sandwich-heavy menu is tailor-made for city-dwellers looking for laid-back, beachy food, ie. cod bahn mi, pulled pork tacos, and local craft beers. A side of the crispy brussels sprouts covered in tangy fish sauce is a must. Non-negotiable.

The Canteen, 225 Commercial St, Provincetown, MA 02657, Phone:(508) 487-3800

With your feet properly rested, take a stroll down Commercial Street, where small galleries line block. Far beyond standard-issue watercolor seascapes you find in other small-town East Coast galleries, these fixtures reflect the diversity of the town and include contemporary styles, mixed mediums and more avant-garde works. 
Keep the eye candy going by taking in the impressive views on the deck at Aqua Bar, a cocktail bar slightly hidden from the main road. The beach views are made even better with a drink in hand, of which there are many. Bring a snack, too -- outside food is allowed on the deck and there are a number of small vendors just outside for grabbing a quick and easy dinner.

Aqua Bar, 207 Commercial St, Provincetown, MA; 02657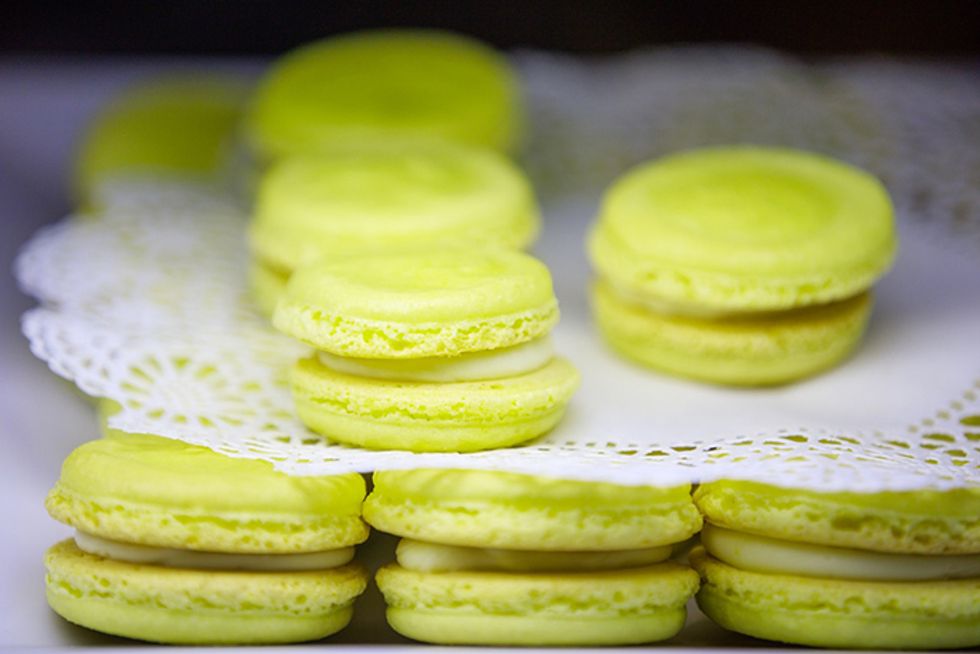 Day 2

Sleep in the next morning and make your first stop at Relish, a grab-and-go place with a great mix of provisions. Grab a coffee and a baked good to get you going, but order and stash one of their awesome sandwiches -- like the chicken salad with sweet onion, gorgonzola and pear or quinoa and chickpea wrap with Asian pickled veggies -- to eat later on the beach.

Relish, 93 Commercial St, Provincetown, MA 02657, (508) 487-8077

Get zen with a trip to the serene Long Point Beach.  Since the area is much less trafficked by tourists and is away from most of the civilization there's a very welcome edge-of-the-earth quality to the environment. A lone lighthouse provides the perfect scenic touch to the most relaxing beach around. To get there, call the local Long Point Shuttle service (508-487-0898) for availability and tickets, or if you're particularly advanced and adventurous, try kayaking out. 

Once back on dry land, do some souvenir and gift shopping. While most of the boutiques on the Commercial Street stretch will offer you something unique, Botanica is a particularly great blend of P-Town retail -- think: nautical, natural and vintage-inspired art, gifts and small "objects of interest."
 
Botanica, 374 Commercial St, Provincetown, MA 02657, (508) 413-9580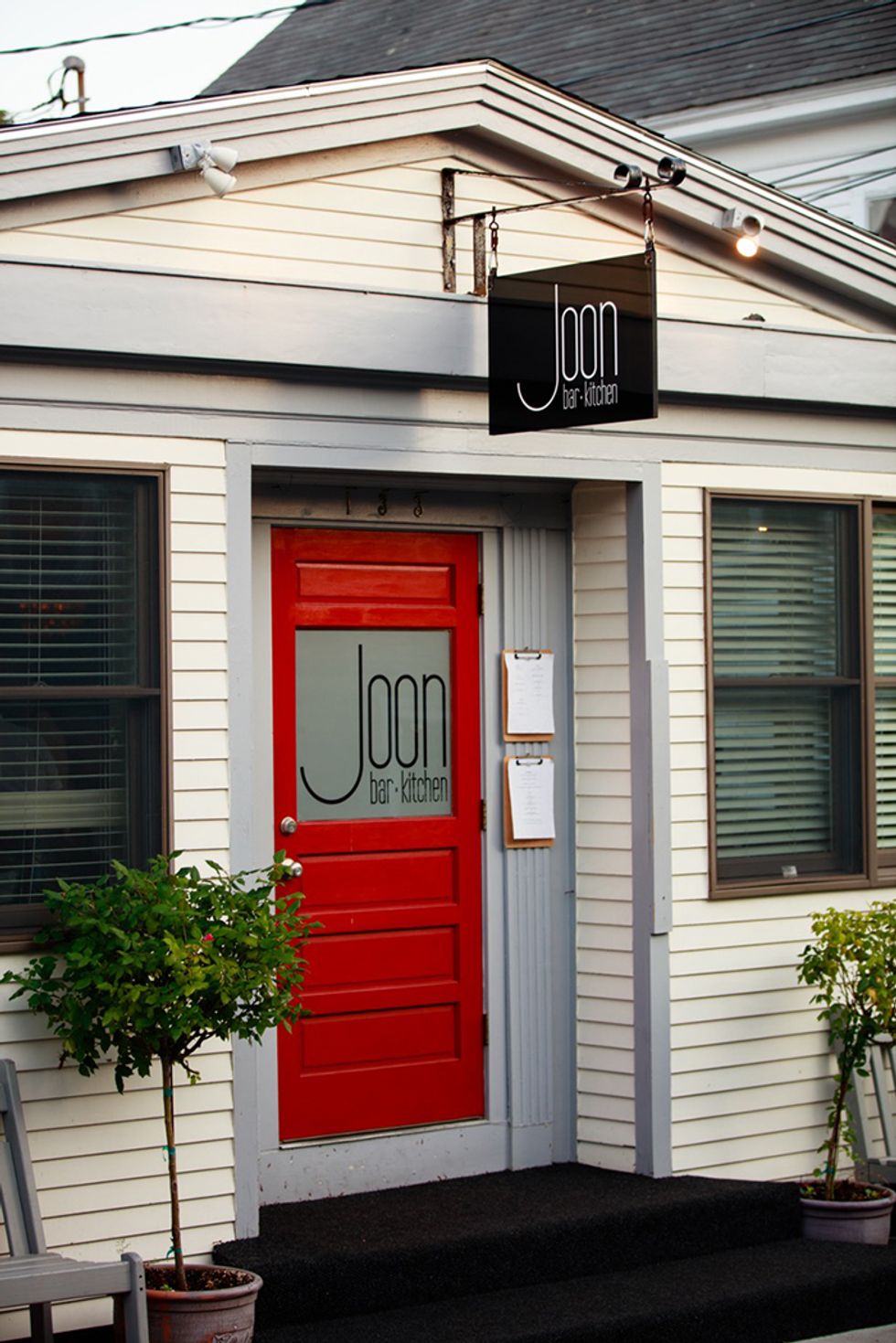 A nice meal and some wine is the only way to spend your final night, which means making reservations at Joon Bar and Kitchen.  The restaurant takes a no-frills farm-to-table, or sea-to-table, approach and strips it down to its most delicious and simple. Seasonal flatbreads, salads and plates both big and small mean you can eat heartily without feeling over stuffed. The more dishes you order the more justified you'll feel in pairing each with a wine from their extensive list.

Joon Bar and Kitchen, 133 Commerical Street, Provincetown, MA 2657 (508)-413-9336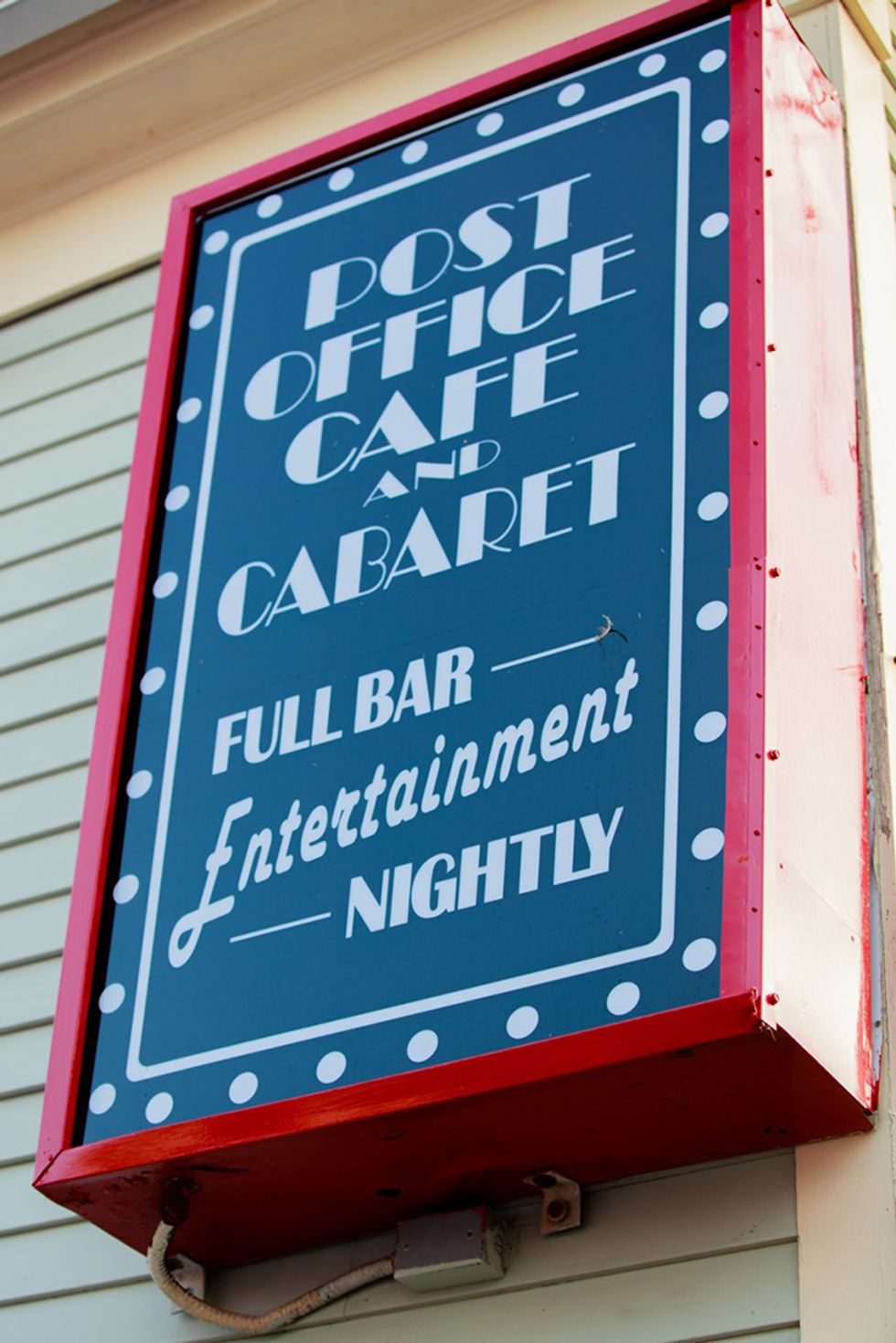 End with one of the many drag cabaret shows that take place in Provincetown. The city attracts big-name Broadway and drag talent for various one-weekend performances, but the real appeal here should be a show that feels a little naughty, a bit ludicrous, and a lot of fun. Taking in a deliciously campy offering at the wild Post Office Cabaret is a must.

Post Office Cabaret 303 Commercial St, Provincetown, MA 02657 (508) 487-0006

For more on Provincetown, check out PAPERMAG.com/ptown
You May Also Like