Stop by Wood Restaurant (3335 N. Halsted St.), owned and managed by real-life partners Franco Gianni and Gary Zickel, for fascinating dishes from Alinea-trained chef Ashlee Aubin paired with expertly crafted cocktails.
If Italian influences are more on your mind, drop in to Ceres' Table (3124 N. Broadway) for perfectly made, thin, crispy pizzas topped with unique combinations like prosciutto, figs, and robiollo--and maybe also a glass of one of an Italian red from their excellent wine list.
For a fancy drink, a stop in Elixir Lounge (3452 N Halsted St.) will do the job. The bar is small, but their selection of craft cocktails are vast.
Sip craft brews beneath the thousands of twinkling lights that make up the floating, cloud-like centerpiece of Progress Bar's (3359 N. Halsted St.) design.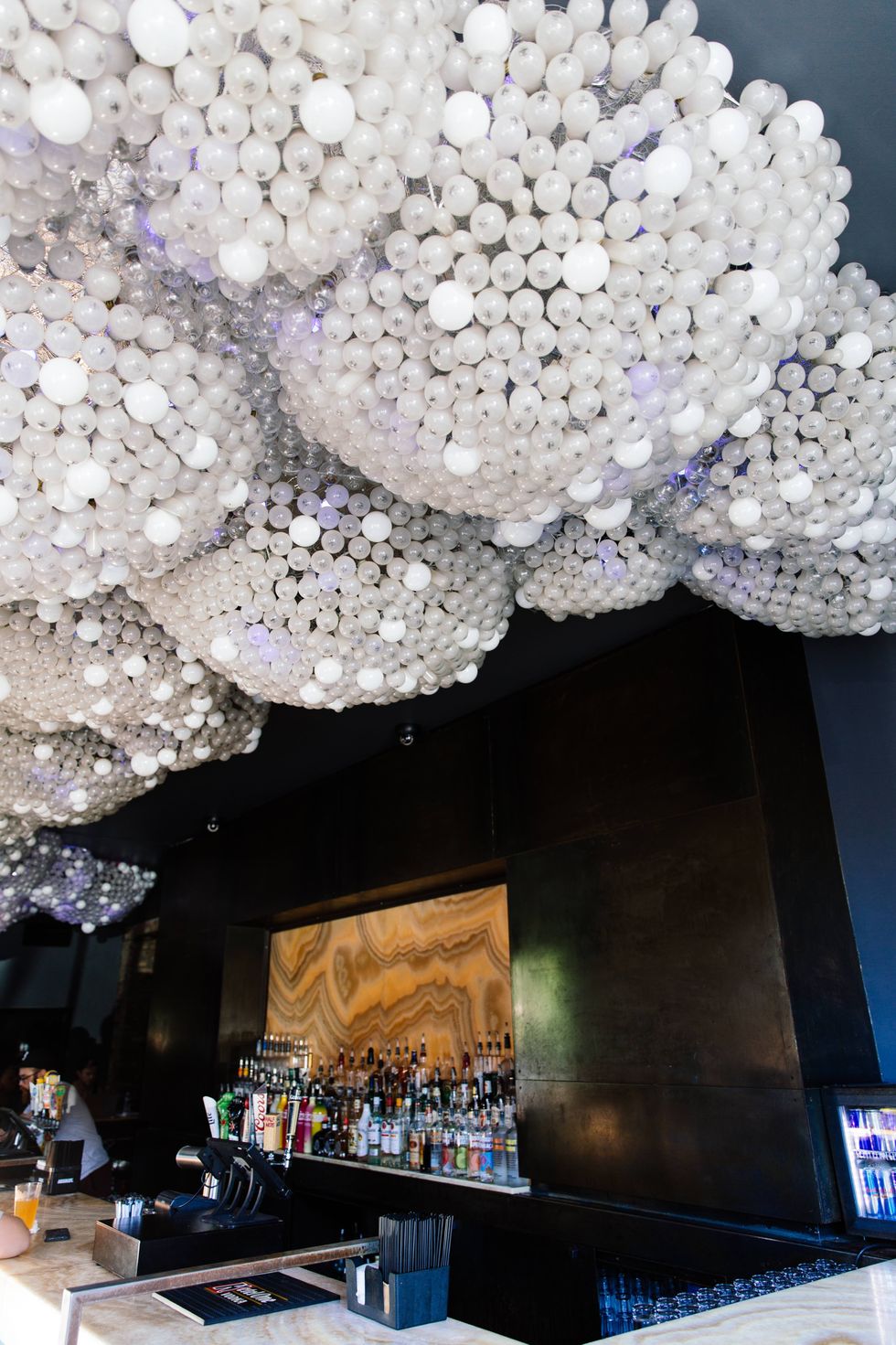 For a good bite of Midwestern American grub, Drew's on Halstead (3201 N. Halstead) offers a full brunch menu from 10:30 a.m. to 3:30 p.m.
A good stop in a witty card shop is always an hour or two well spent. At He Who Eats Mud (3247 N Broadway St., Ste 1), there are plenty of good finds—from cards with cheeky innuendo to wrapping paper, boxed stationery and more.
If you want to spend an afternoon browsing around for a rare or new read, Unabridged Bookstore (3257 North Broadway) is the Boystown readers' nook. With its own LGBTQ section and new-author events, this spot will keep you wandering for hours.
If you want an easy night of laughs, Laugh Factory (3175 N Broadway) has them on hand with a night of stand-up comedy. They also feature regular LGBTQ comedy nights.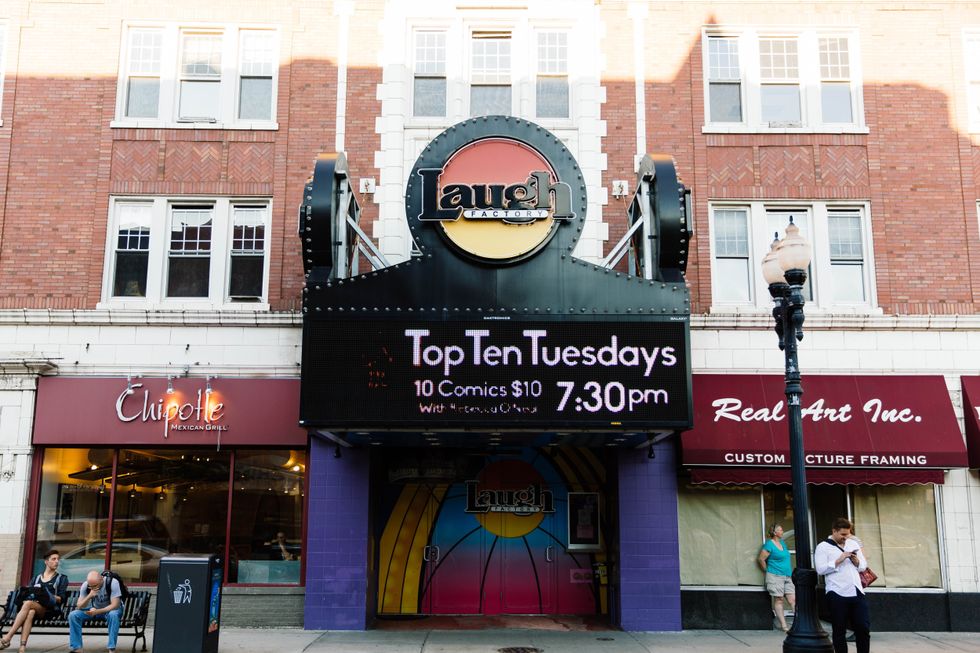 Or if a good selection of menswear is more your speed, Cram Fashion (3331 N. Broadway) has the goods, including designers Original Penguin, Ben Sherman, G-Star Raw, Shades of Grey, and more. From business-casual to active wear, this store can fill any gap in your closet.

If your Boystown adventure is more of an afternoon outing, a little quirky shopping might be on your list. For this item, Beatnix (3400 N Halsted St.) is the spot. Beatnix offers jewelry as low as a few dollars that will add sparkle to any good drag costume or general party attire.