We've given the celebrity timeline costume treatment to Kim Kardashian, Hillary Clinton, and Drake so far this week -- all very good options for your squad, depending on the way you want to present yourselves on Halloween. But if you're feeling flawless in a couple of Saturdays when it's time to hit the town, consider giving your squad the opportunity to dress as every stage in the evolution of Beyoncé. (We know these might be a little chilly, but power through it for your queen.)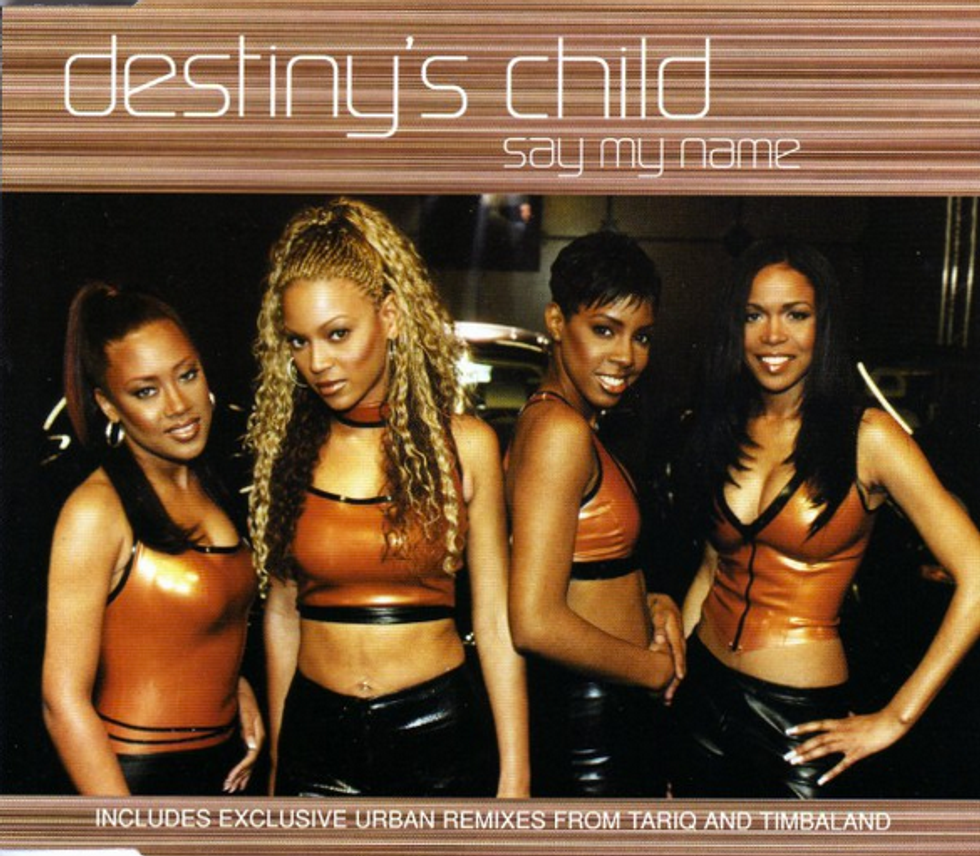 Destiny's Child Beyonce
Destiny's Child-era Bey is all about long blonde hair pulled up and away from your face, or cascading from an elegant cowboy hat or headband. So you should get that down first with clip-in extensions or a wig. If you really want to keep it legit, look around for some orange and black workout wear (or jus an orange sports bra and some black leggings would work) and serve full "Say My Name" single-cover-Bey, who, along with THE OTHERS was conveniently styled in Halloween colors.



"Crazy in Love" Beyoncé
Beyoncé was doing jorts before your little cousin at Coachella was doing jorts. All you need to pull this look off is a pair of those aforementioned jorts, a white tank top, red heels and lots of lotion for your legs to get those glistening gams. Bonus points if you can commission a friend to hold a handheld fan in front of you wherever you go so your hair can get that gentle breeze.



"Single Ladies" Beyoncé
The Bey that launched a thousand memes. The Bey that Kanye temporarily ruined his career to defend. The best Bey of all time. Of All Time! To get the look the main things you'll need are a leotard, maybe some flashy jewelry, and two friends willing to be your back-up dancers (with perfect choreography). Your muscle memory will no doubt kick in when you start doing the hand gestures.



"7/11" Beyoncé
Grab your Kale sweatshirt, knee pads, leopard print underwear, and you are absolutely good to go on this one. At least, so long as you're ready to smack it in the air, and totally let go with the abandon that Bey displays in the music video. It's one of the easy Bey looks to acquire, but one of the hardest to really commit to -- if you can be a true "7/11" Beyoncé, you are guaranteed to have the greatest Halloween of all time. And that's a promise from Bey to you.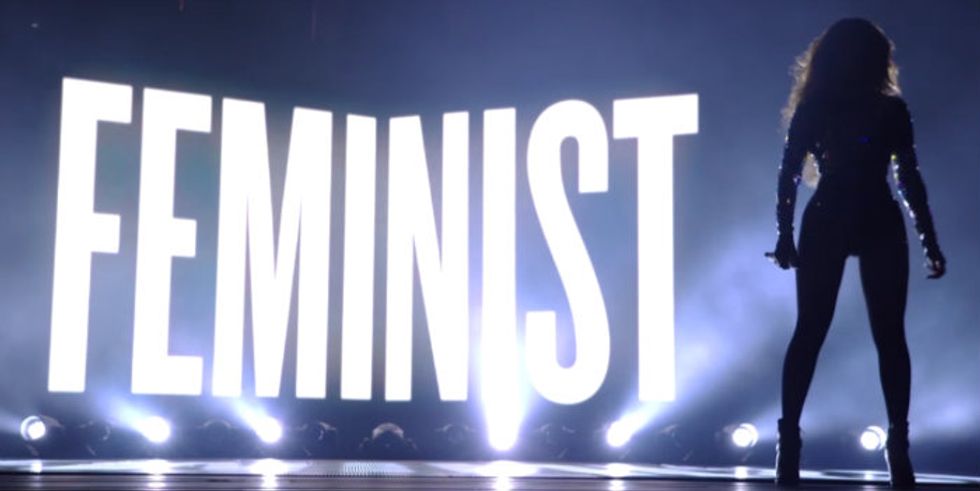 "FEMINIST" Beyoncé
Wanna look "***Flawless" this Halloween? Well look no further than a "Feminist Beyoncé" look that's ultimately the easiest costume in the bunch. And even though feminism should already low-key be a part of your actual identity, who wouldn't want to shout it out in tandem with a tribute to our one and only Queen? All you need is a Féminist shirt from the number of Zazzle-esque sites shipping the design...just, you know, ignore the stock dudes modelling them.