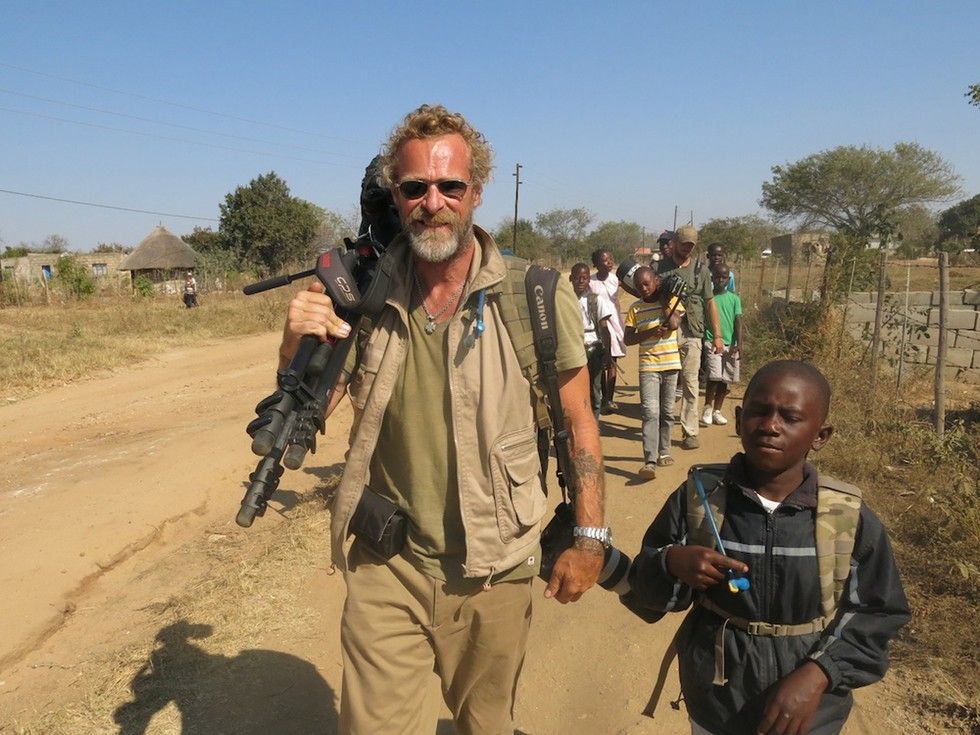 Steven Lyon has been around photography and filmmaking his entire career. First, as a hugely successful model and more recently as a photographer and filmmaker himself. For his first feature film, Lyon is taking on
Something that Matters
, a documentary that focuses on the near-extinct African rhino.
A 2012 safari to South Africa served as the inspiration behind the documentary and reignited Lyon's childhood dream of encountering lions, elephants and rhinos up close. On the trip, he and his safari guide ended up breaking the rules and going out on foot to come face-to-face with the majestic one-horned beast, the rhino, which Lyon quickly learned was being poached to extinction. Lyon's guide also told him about a 1000 km trek through the bush to raise awareness of Rhino poaching in Africa. That's when the former male model decided to document the journey through the bush and do his part to educate as many people as he could about the rhino's dire poaching situation.
Now Lyon has started an
Indiegogo
campaign in order to raise funds to finish
Something That Matters
. "If I can make a film to inspire people to take a stand and demand their government to take action," Lyon says, "well, that's how this film can and will save the lives of the rhinos."