FX has released the first cast photos from American Crime Story, its latest show from Ryan Murphy (and, we assume, a spiritual companion to Murphy's American Horror Story as well as a spiritual descendant of the dearly missed Nip/Tuck). But where American Horror Story focuses on campy violence, monsters, and... well... maybe the shows actually are pretty similar, but American Crime Story fictionalizes real events, starting with the O.J. Simpson trial in its first season. That means one thing: comparing the actors to their historical counterparts. Let's go rank them, from least to most accurate.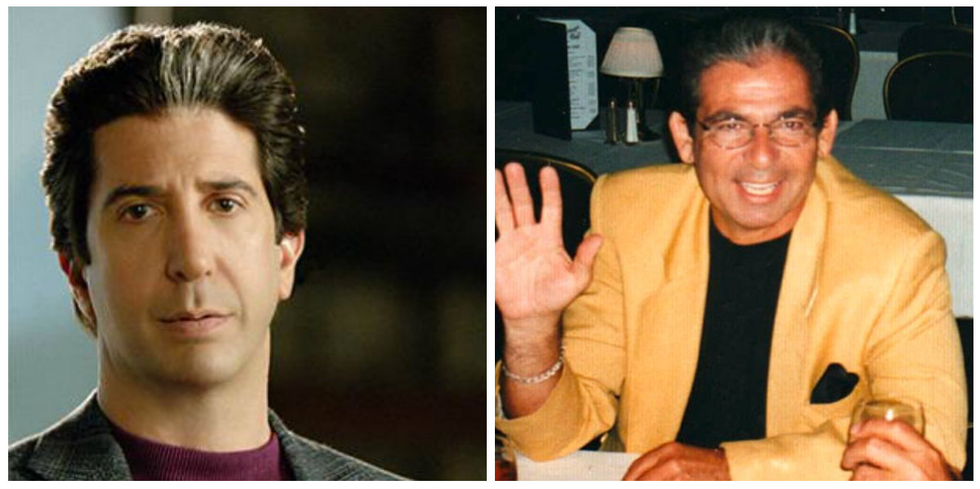 6. David Schwimmer as Robert Kardashian
Eh. Can you imagine David Schwimmer as the secret, non-Bruce patriarch of the Kardashians? We certainly can't.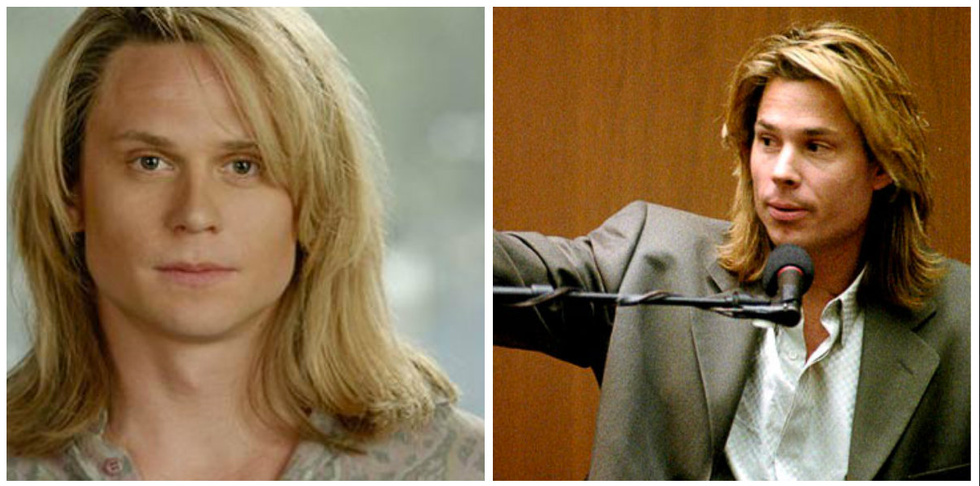 5. Billy Magnussen as Kato Kaelin
Kato Kaelin's movie star looks are kind of close, but still a bit more rugged than Magnussen is giving. And that hair just makes it too easy.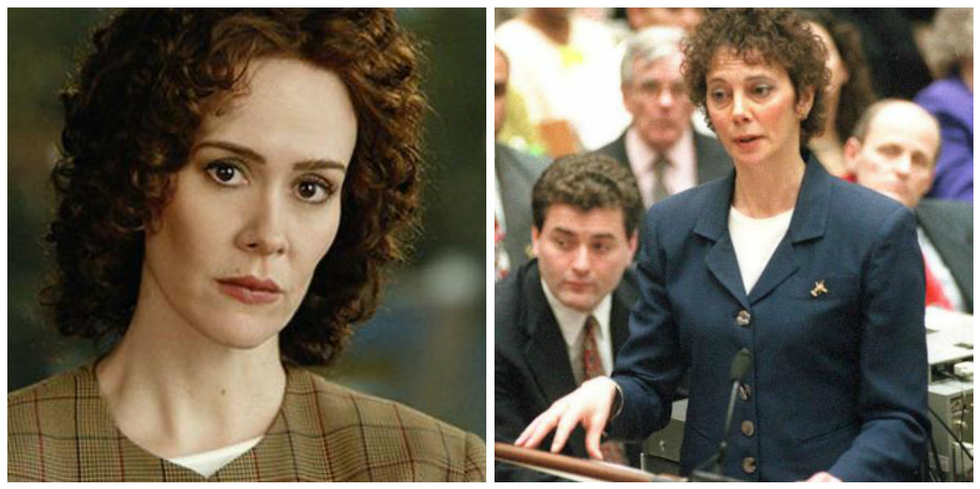 4. Sarah Paulson as Marcia Clark
Not bad, not bad. Paluson is also coming off another Ryan Murphy show in American Horror Story, so she'll have a leg up on the acting style.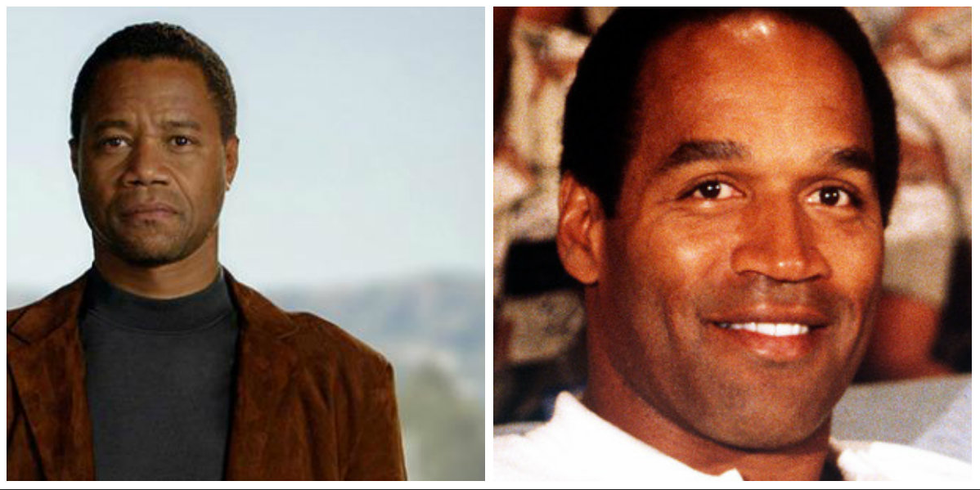 3. Cuba Gooding, Jr. as O.J. Simpson
For not being an athlete, Cuba's at least got the look down. Watching him play the wounded villain is going to be fun.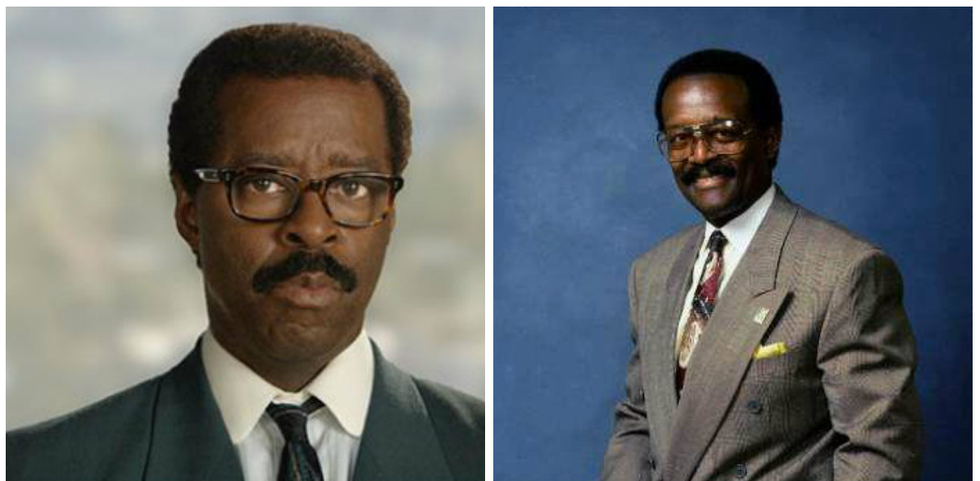 2. Courtney B. Vance as Johnnie Cochran
This is pretty great, actually. Glove time! (Also check out Vance flexing his lawyer skills from Law & Order: Criminal Intent.)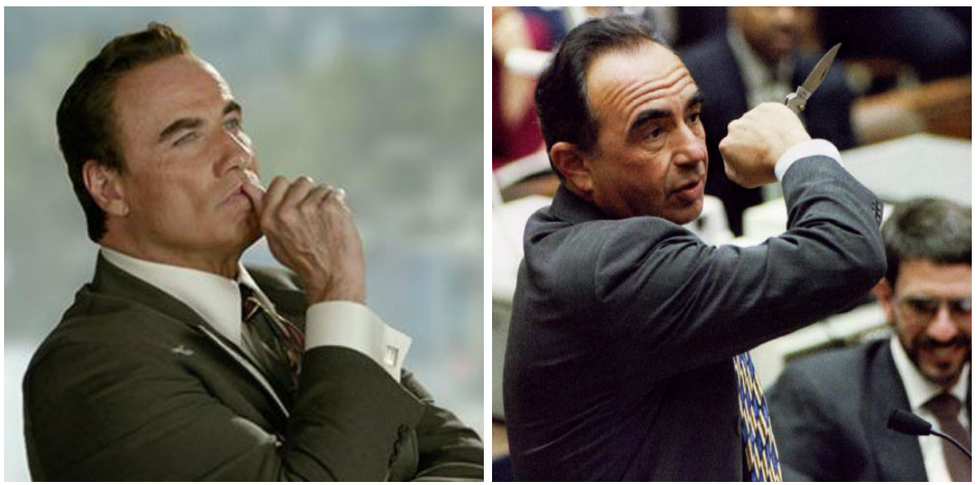 1. John Travolta as Robert Shapiro
Clap. Clap. Clap. (Yes, we know they don't really look anything alike, but this picture is beautiful. Let us have this one.)
You May Also Like