When avant indie label Vaquera presented its Fall 2015 collection in a MTA subway station last February, designer Patric DiCaprio styled several of his models in the hottest headwear of 2015: bonnets.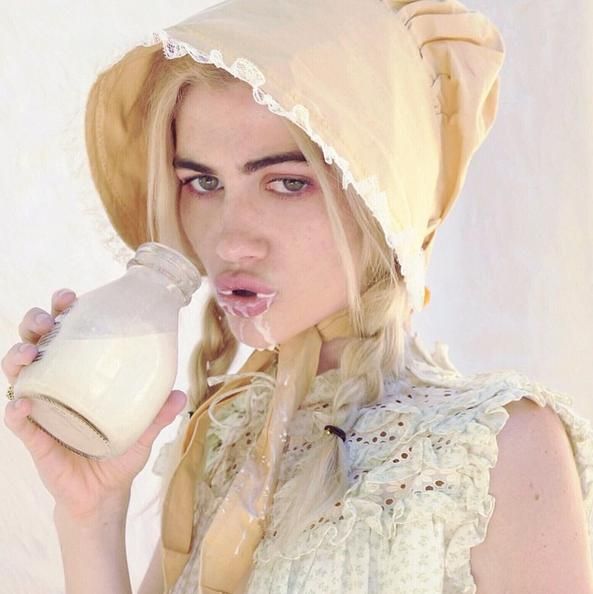 Lauren Alice Avery (Photo via
Instagram
)
Sure, fashion presentations are often intentionally over-the-top, but in Vaquera's case, the choice of featuring that pioneer accessory is indicative of a larger pro-bonnet trendlet that's gaining popularity among a certain subset of kids who get fashion inspirations off Tumblr, read DIS Magazine or party at
Thotlandia
. It has roots with LA actress/Instagram It Girl, Lauren Alice Avery, who posted
a photo
of herself drinking almond milk and wearing a bonnet nearly a year ago. She later
posted an image
of a stuffed pilgrim doll with the caption "Bitch stole my look," referring to the toy's fabulously fresh-off-the-Mayflower vibe. And now thanks to social media (of course), the style has snowballed.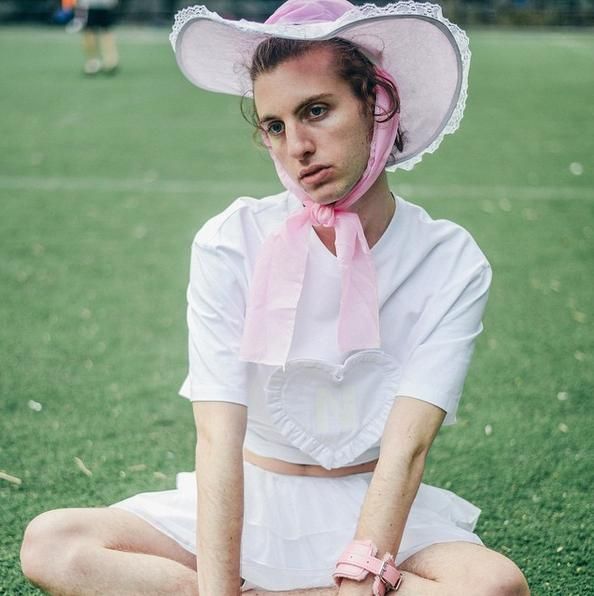 Jake Levy (Photo via
Instagram
)
The new face of Chanel, Johnny Depp's daughter, Lily-Rose Depp, wore a modified
wide-brimmed bonnet in Oyster Magazine
(and later posed
alongside Moses Gauntlett Cheng designer David Moses, each sporting the look); stylist and recent subject of a
Paper photo feature
, Jake Levy, has been shot in a
pink frilly bonnet for Nicola Formichetti's Harajuku-inspired label Nicopanda
;
Paper's "Coolest Person in the Room" Sussi Suss
recently coined the look "
Amish Bondage
" before a recent night out; artist Arielle Chiara
has opted for a face-shielding black bonnet;
and DiCaprio himself has paired the old-school headgear with both
yellow-tinted shades
and a
corset-style top
. 
Giving this unusual movement an unofficial name, digital artist
Molly Soda spearheaded
the hashtag
#bonnetcore
, posting to Instagram
a nude selfie with the centuries-old hat
in a polka-dot pattern. Zoe Ligon
also shared a bonnet selfie to Instagram
before her DJ set at Happyfun Hideaway last week, writing the dramatic tagline, "The future is now -- the future is #bonnetcore" (she even encouraged attendees to "BYOBonnet").
While it probably won't be long before this trend heads to the headgear graveyard to join bucket hats, pork pies and fedoras, you still have some time to work on your
Little House on the Prairie
looks and
Crucible
mood boards.
Nellie Oleson 4-lyfe
.